Gasly fears drivers could 'end up with a cane at 30'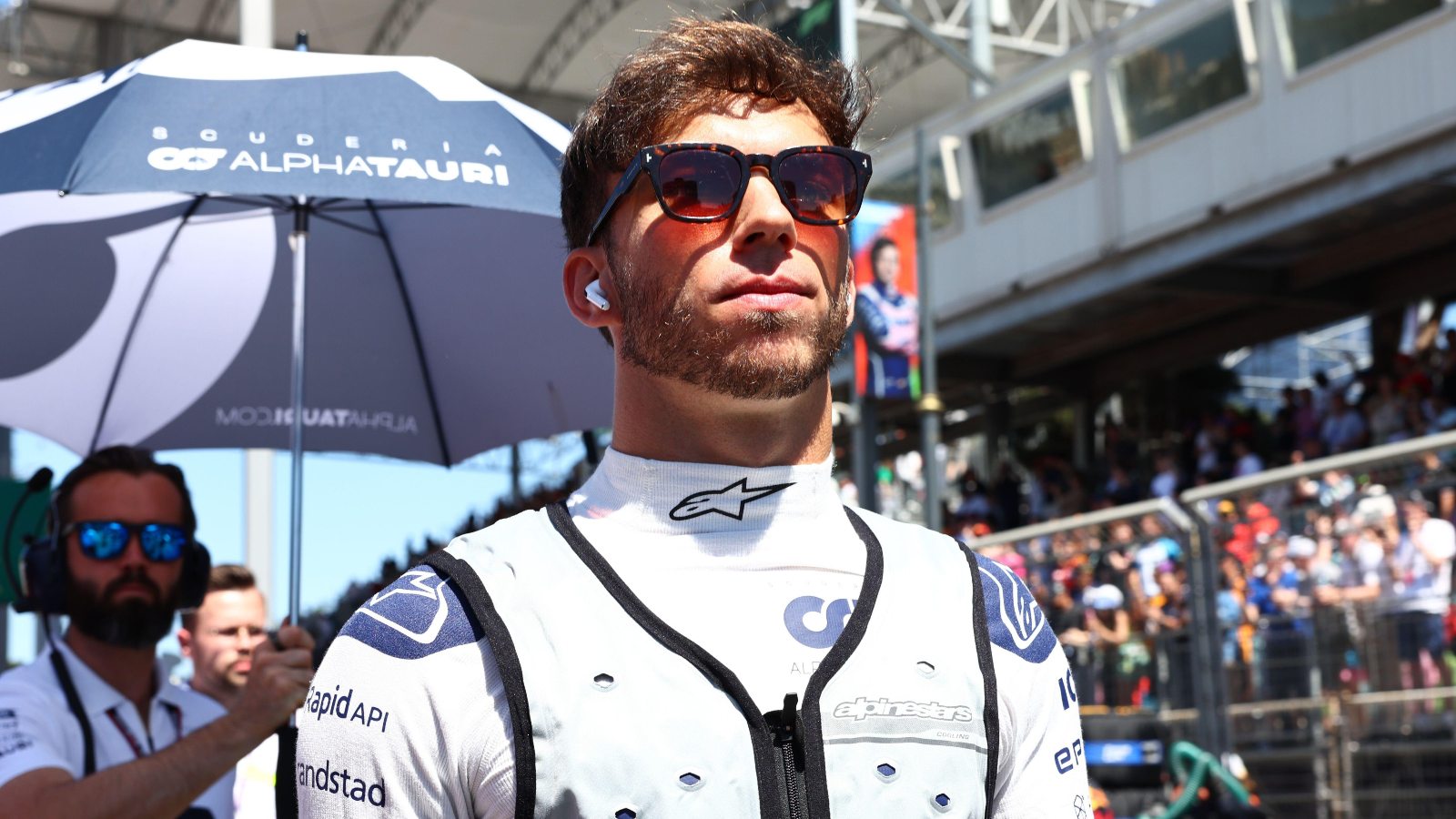 Pierre Gasly has encouraged the FIA to look into porpoising in order to stop drivers having to walk with a cane by the time they are 30. 
Practically every driver on the grid has at some point complained about the pain caused by porpoising with even McLaren's Daniel Ricciardo, whose car has been one of the smoother on the grid, saying after Baku he "genuinely felt rattled".
Lewis Hamilton appeared to be in great pain as he exited his car after Sunday's race, leading his boss Toto Wolff to originally suggest he is a doubt for this weekend's Canadian Grand Prix before the driver himself dispelled those concerns.
Now AlphaTauri racer Gasly has asked the FIA to look into the issue in order to stop drivers from suffering long-term health injuries.
"It's not healthy, that's for sure," Gasly said, as reported by Motorsport.com. "I've had a physio session before and after every session, just because my [spinal] discs are suffering from it. You have literally no suspension. It just hits going through your spine.
"The team are asking me 'okay, we can compromise the set-up?' and I'm compromising my health for the performance. And I'll always do it because I'm a driver and I always go for the fastest car I can.
"But I don't think the FIA should put us in a corner where you have to deal between health and performance."
Hamilton in agony but Mercedes pick up pieces
George Russell got on the podium again for Mercedes and Lewis Hamilton finished P4, albeit in a lot of pain.
Gasly said the issue had been discussed at the drivers' briefing because it is "not sustainable".
"That's the tricky part of it and clearly not sustainable," the Frenchman said. "So that's what we discussed at the drivers' briefing and kind of alerted them on this problem, and try to ask them to find solutions to save us from ending up with a cane at 30 years old."
During the meeting, all the drivers were reportedly in agreement except one – Fernando Alonso, according to Toto Wolff.
With the Canadian Grand Prix providing a similar surface to Baku, it is unlikely any of the drivers suffering from porpoising will be given a respite this weekend.
Gasly also said the issue had caused problems with his visibility due to his wing mirrors "shaking like hell".
"Sometimes the car is moving on its own, just because the steering is shaking," Gasly said.
"At such speed it's not easy. I don't think they can fix something until the end of the year. But hopefully for next year."