Receiving parts from Red Bull Racing, Pierre Gasly says there is not much difference between AlphaTauri's F1 cars and Red Bull's, expect for downforce.
Last season Gasly was promoted from Red Bull's junior team, called Toro Rosso at the time, to the senior outfit only to lose his drive midway through the campaign.
Gasly struggled for form during his 12 races with Red Bull and failed to reach the podium with a best showing of P4 at the British Grand Prix.
A month later he was told he'd be back with the junior team after the summer break.
That return, though, has worked well for the Frenchman who outscored Daniil Kvyat in their nine races together and bagged a maiden Formula 1 podium at the Brazilian Grand Prix.
Gasly's strong performances have continued this season with three points-scoring finishes in six races.
It begs the question why can he perform with AlphaTauri but fell short with Red Bull.
Official F1 Shop: Black and white face coverings
"That's a good question," he told The-Race. "We had some really strong results since the second part of last year, we took the opportunities we had and I would say it's going even better now.
"With a bit more experience, I know what I need and what I want from the car. I'm feeling like I can perform at my best level and everything is around me to give me this opportunity.
"Red Bull was a 'particular' time considering my level in previous years Super Formula, in GP2, and also before that. It's an evolution of me as a driver, still keeping that same speed but just executing things a bit better now with slightly more experience.
"Working with the same team, the same people, after some time understand [each other] a bit better.
"So my engineer understands which direction I like to go, what I mean when I have too much understeer mid-corner, when I like more rotation in high-speed, the degree and the level of front-end I want.
"Saying the same comments can mean something different depending on the driver because it's purely feeling related.
"I guess we have a really good understanding now with the team of what I need to go fast, and there are areas we need to work on to maximise and extract the full potential of the car. I would say that's probably it.
"Then afterwards the understanding of the tyre and the car in general, which keeps evolving the more you drive with it.
"Also, in the direction of the developments, now I have a bit stronger opinions than when I came for my first year in Toro Rosso, where everything is a bit brand new, so you're adapting yourself without really knowing all of the stuff that you can change, which in F1 is quite impressive.
"I'm also better in giving directions of where I will need to go to go faster with the package."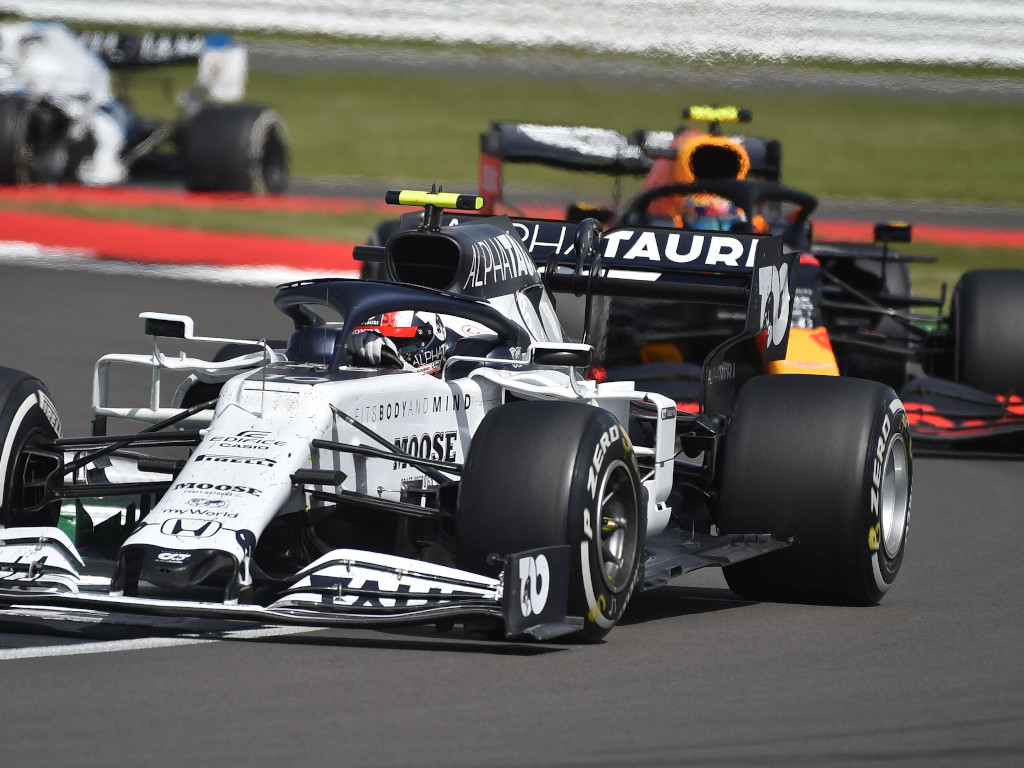 The Frenchman also revealed that AlphaTauri's Formula 1 cars are "quite similar" to Red Bull's, althought the downforce levels differ.
"I would say it feels quite similar, to be honest.
"We get some parts of the Red Bull and I would say it's quite a similar car to drive.
"Probably not as with much downforce, because the aero side we have to do everything ourselves and Red Bull is really strong on that.
"It's just extracting and understanding what you need from the car and maximising the potential you have with all the tools you have in your hands.
"We seem to be doing really well, I still feel like there are a couple of things we could be better at. I guess like everyone.
"It's quite s similar car to drive but with lower downforce."
Follow us on Twitter @Planet_F1 and like our Facebook page.