Pierre Gasly takes Fernando Alonso passing him from 'centre of Sao Paulo' personally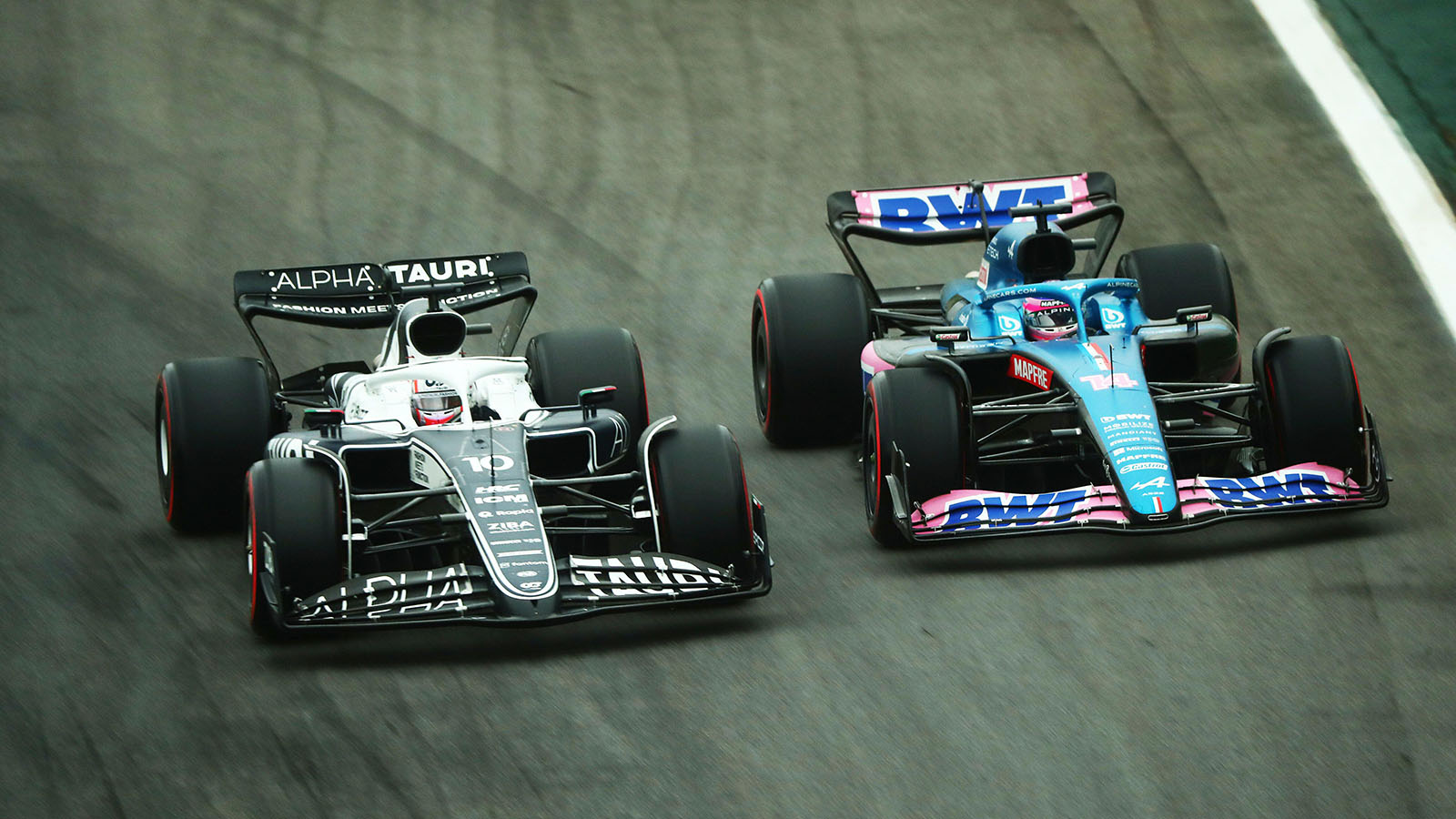 Pierre Gasly has said he is not focusing on his imminent move to Alpine, which is why being overtaken by the likes of Fernando Alonso is still being taken "personally".
Gasly's time within the Red Bull family is not ending how he would like. He has not scored a single point for AlphaTauri since the start of October, a run which has now included four Grands Prix and a sprint in São Paulo.
The São Paulo Grand Prix proper also proved to be a source of disappointment for Gasly, making some early progress before having to settle for a lowly P14 finish.
Given how uneventful Gasly's final campaign with AlphaTauri has been compared to years past, it would be easy for him to put all of his energy into his upcoming, exciting move to Alpine.
However, Gasly's head is not there just yet, and that was clear for all to hear when the Frenchman spoke to F1 Nation following the conclusion of the São Paulo Grand Prix.
"It's tough, obviously quite frustrating because we try really hard to get these few points to pass Haas [in the Constructors' Championship]," Gasly said.
"I think overall we actually did a good weekend. We managed to finish P10 in the sprint and had a good start [in the race].
"Good stints on the soft, but looking at the pace overall, we're just not competitive enough to make it to the top 10. And guys ahead of us are faster. And yeah, we try. We keep trying, but it's just not enough."
Asked if his mind was all on moving to Alpine in 2023, Gasly replied: "I'm all focused on 2022.
"I'm not going to lie, I'm not even thinking about next year. And that's why I also take it personally and that's why I also get so disappointed.
"I'm really trying my best and inside the car, every single lap and like sometimes we have hopes, you know, like after the start, I think we're running P8 or P8 and kind of hope, 'okay, might be an opportunity'.
"And then as the race goes on, then we realise Alpine even with Alonso starting from God knows where…from centre of Sao Paulo, is overtaking us after 20 laps, which is obviously good news for me.
"I'm happy to see them performing like that. But then yeah, Valtteri [Bottas] definitely faster than us and the Aston as well. So yeah, we try but doesn't really pay off."
With one race left in the F1 2022 season, AlphaTauri are two points behind Haas in the battle for P8 in the Constructors' Championship. Gasly himself is set to finish well outside the top 10 in the Drivers' Championship.
Read next: 'Nobody is going to work for Max Verstappen if this is the payback'