Gasly jokes FIA can check 'everything' in light of underwear rule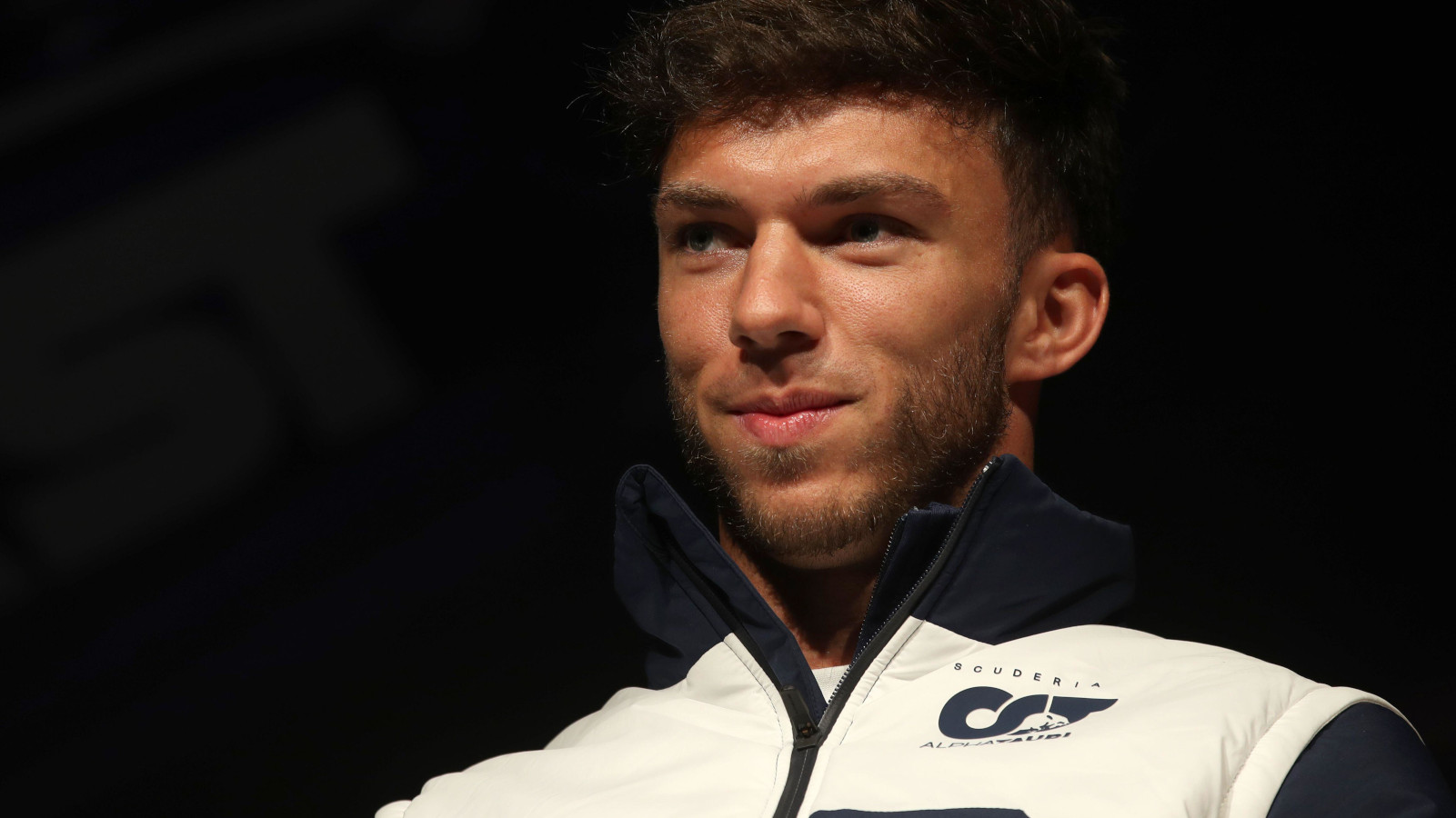 Pierre Gasly has joked, at least we hope, about the FIA checking his "everything" at race weekends after the drivers were reminded that they need to wear fire retardant underwear.
The twenty-fifth F1 race at Albert Park Circuit in Melbourne has seen a few safety rules rehashed and even modifications to the circuit to make it safer for drivers at high speeds.
As well as having one of the four DRS zones removed, drivers were reminded of the jewellery ban that prevents them from wearing jewellery whilst driving.
During Friday's press conference, current F1 World Champion, Max Verstappen, and his biggest rival last season, Lewis Hamilton, joked about that rule.
"It's been the rule forever, since I've been here it's been the rule, so nothing new. I'm just going to come with more jewellery next week," said Hamilton.
"Well I've got certain piercings that I really just can't take out, that not many people know of… Nah I'm kidding!"
Verstappen replied: "I would be too heavy if I wore jewellery, so it's not possible."
"I know you have a nipple piercing man, come on…" Hamilton laughed to which Verstappen retorted, "you want to see it again?!"
But that wasn't the end of it.
Lewis Hamilton and Max Verstappen were joking around after the FIA's reminder on body piercings.https://t.co/FLRhACGPCp #F1 🇦🇺 #AustralianGP pic.twitter.com/yIJ65mMVGC

— PlanetF1 (@Planet_F1) April 8, 2022
The drivers also endured what seemed like the longest driver's briefing ever in which they were reminded of the pre-existing 'underwear rule'. This was old news to many drivers who already were wearing fire retardant underwear, or nothing in some cases, beneath their race suits.
Racing at home this weekend, Daniel Riccardo said, "This was the first time I'd heard about the fireproof underwear.
"Obviously we wear the leggings if you want to call it that, but we don't have actual underwear-underwear that's fireproof, so that was just more of a surprise. I'd never heard of it.
"If it helps keep us a bit safer in those situations then, of course, I'll invest in some. But I don't think they make them.
"Or at least our people that we get our race kit from I don't think, so we're going to have to get some custom ones.
"And I guess it's going to be tailor-made of course!"
Red Bull's race director, Christian Horner, applauded the FIA for their willingness to take the rules to drivers and enforce safety on them but he was hesitant when the topic of enforcing it on his drivers came up.
He said: "I certainly won't be checking our drivers' underwear!
"For compliance, I see that as a team manager role, although I'm reliably informed our drivers go commando! Hopefully, it won't be an issue for them.
"I've yet to meet the race director. Obviously, they're doing the best job they can with the rules they have."
AlphaTauri's Gasly when questioned on the rule went on to say that 'if they want to check my arse, feel free, I've got nothing to hide. My c**k, everything. If that makes them happy, feel free."
As for Hamilton, he was left a little dumbfounded after the briefing at the FIA's choice of safety issues addressed and how it was delivered.
"It was the longest drivers' briefing of my life," said the seven-time World Champion.
"I've been racing a long time and they've never done such a long drivers' briefing.
"Also, nobody in the drivers' briefing was wearing masks. Some of the drivers were, but most of the FIA weren't, which was for me uncomfortable.
"And then I don't really understand the small things they are picking up, like the underwear. Are we really talking about that sort of thing? But we move on."
Mixed fortunes at AlphaTauri in Melbourne
Yuki Tsunoda's tricky weekend continued while Pierre Gasly took a couple of points in Melbourne.