Pierre Gasly's future is one of F1's biggest talking points. All he says about it is that he simply wants to be in a faster car.
After the Frenchman won his first race, the Italian Grand Prix, rumours began to swirl about Red Bull recalling him. With Alex Albon struggling, it seems a possibility.
Given his struggles there and his success with AlphaTauri, many feel that he should stay with his current team. However, he's just thinking about getting in the fastest car possible.
"I'm competitive and I've already said it's the goal for every racing driver, you want to be in the fastest car possible to get the best positions you can," he said.
"Even though I feel at the moment we are performing at a high level and extracting everything from the AlphaTauri car my personal target is to fight for podiums on a more regular basis, and wins and championships if possible. I always try to be in the fastest car available and this will always be the target."
Head on over to the Formula 1 store for all your official Pierre Gasly merchandise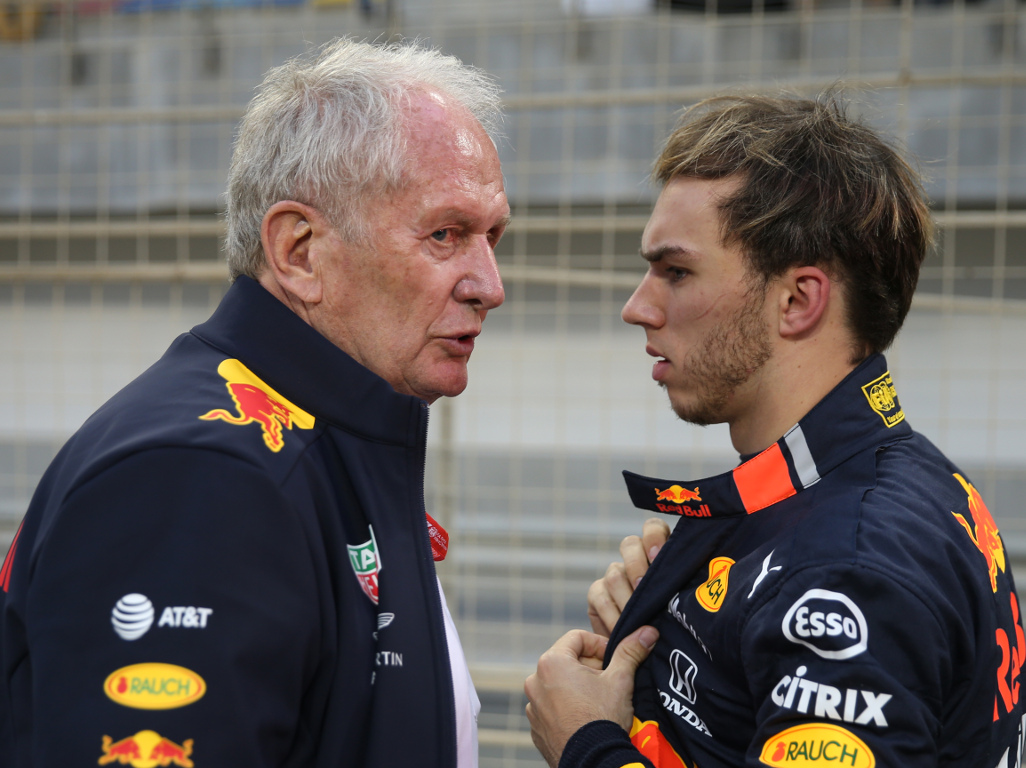 Given how willing Red Bull have been to swap drivers between the two teams in the past, there was talk that Gasly would replace Albon before the end of the season.
Nevertheless, the AlphaTauri driver says he hasn't discussed the matter with Helmut Marko and Christian Horner yet.
"At the moment we didn't really have time to talk about all this. Helmut congratulated me in Monza, sent me a text. Similar for Christian," he added.
They were both really happy for my success. What it's going to change for the future, I didn't really think about all this. I didn't discuss anything with them.
"But obviously in Toro Rosso, as Seb [Vettel] mentioned it to me on Monday when he called me, we're the only two to have won with this team. He won in 2008 and went with Red Bull to win four world championships, as you know. I am really happy to have joined him in this winners club for this team.
"We will see what opportunities there will be in the future but at the moment I just want to take this time to celebrate with AlphaTauri, with this team. We still have many more races to go until the end of the year and we need to make sure we perform at a very high level and the focus is on that at the moment."
Follow us on Twitter @Planet_F1 and like our Facebook page.