Gasly has no time for Marko's 'hypothetical thing'
Pierre Gasly says he does not care about Helmut Marko's estimation of his qualifying pace compared to Max Verstappen.
Marko, head of Red Bull's driver development programme, was less complimentary than most about Gasly's excellent qualifying performance at the season-opening Bahrain Grand Prix.
The Frenchman bagged a highly creditable P5 on the grid for AlphaTauri. But Marko's reaction? That Verstappen would have been a quarter of a second faster had he been in the same car.
The relationship between Gasly and the 77-year-old Red Bull F1 kingpin has soured in the last couple of years since Marko presided over a driver swap halfway through the 2019 campaign.
Gasly began that season alongside Verstappen at Red Bull but due to a string of below-par displays, he was switched with Alex Albon during the summer break and demoted back down to Toro Rosso, now AlphaTauri, where he has remained ever since.
Asked by RacingNews365 for his response to Marko's words about Bahrain qualifying and the comparison to Verstappen, Gasly said: "For me it is very simple – I don't care about that kind of hypothetical thing."
He added: "The facts show it was one of the best qualifications in the history of the team.
"And the conclusion that can be drawn from it is that I can be extremely fast if I have a fast car at my disposal. That's the only conclusion that can be drawn. Period."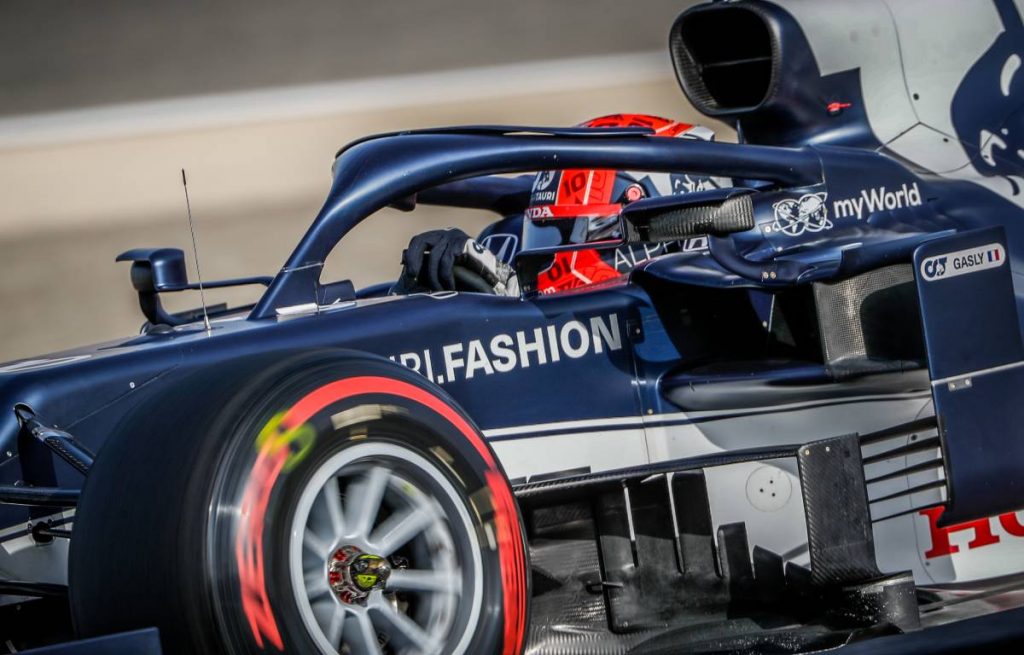 Get your hands on Pierre Gasly merchandise via the official Formula 1 store
Similarly, Gasly no longer wants to entertain questions harping back to his time at Red Bull, from which he has firmly moved on with his victory at last year's Italian Grand Prix being the highlight of his career so far.
"To be honest, I'm completely done with questions about Red Bull," said the 25-year-old. "I don't feel like answering questions about it any longer. It's about things that happened two years ago."
But despite the apparent friction between he and Marko, Gasly is in no rush to exit the Red Bull programme and sees himself remaining a while longer with the 'sister' AlphaTauri team, where he is the senior driver this year alongside rookie Yuki Tsunoda.
Asked if he plans to stay, Gasly said: "Yes, why not? Ultimately my goal in Formula 1 is crystal clear. I want to be able to fight for victories and world titles. That's what I'm working hard for. Why not? I don't see the problem.
"We are working on a project for the long term. At the moment we are not yet big enough to compete against Mercedes and Red Bull, but if we use our knowledge and the budget in the right way, why should it not be possible?
"We see in MotoGP, for example, small private teams can beat the top teams. If the regulations promote it, that should also be possible in Formula 1."
Follow us on Twitter @Planet_F1, like our Facebook page and join us on Instagram!