Pierre Gasly can see why Alpine finished P4 after first outing with the team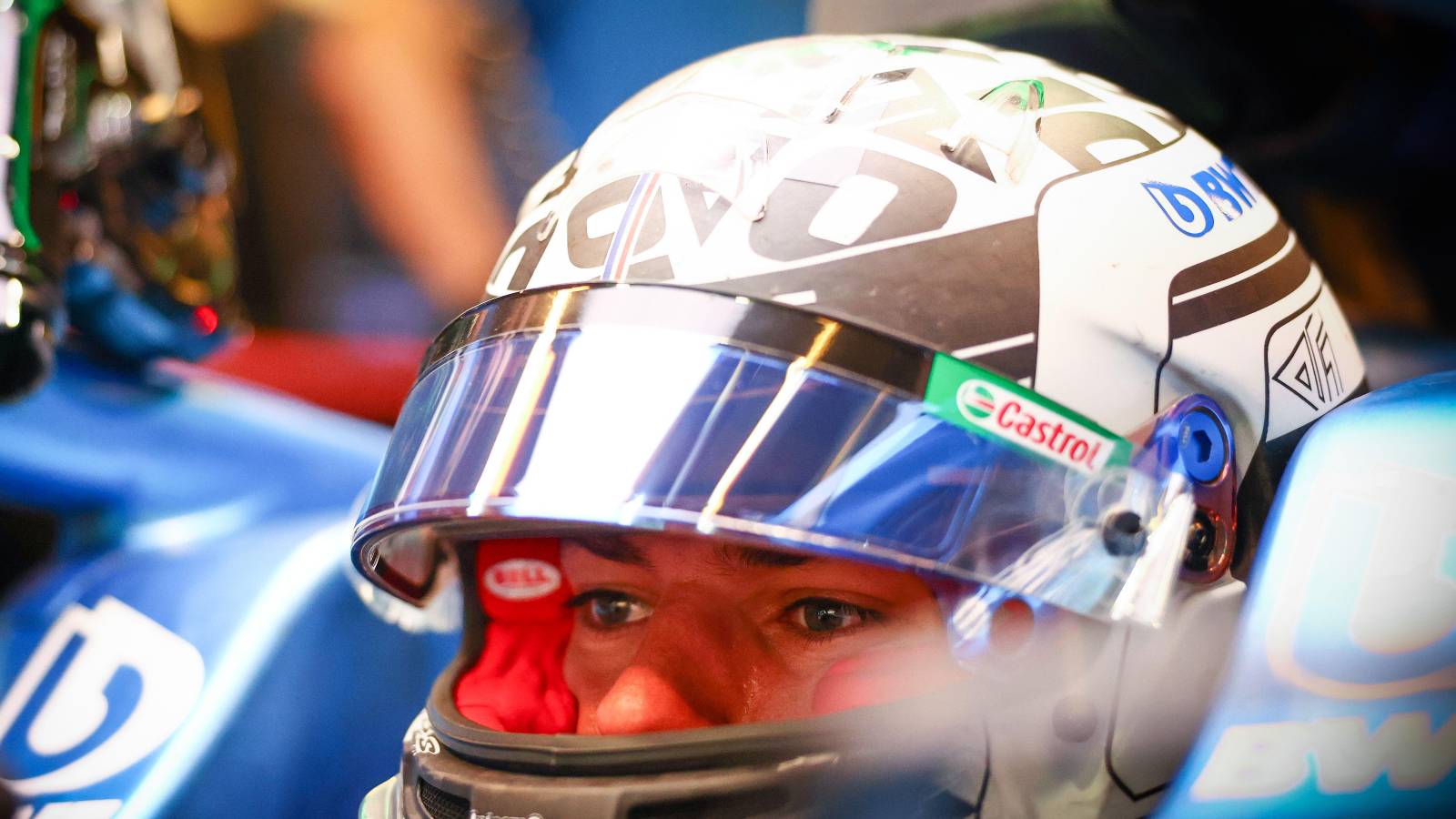 Pierre Gasly drove Alpine machinery for the first time in Abu Dhabi – and it is safe to say the A522 made a positive impression on him.
The Abu Dhabi Grand Prix was Gasly's final race as an AlphaTauri driver and as a part of the Red Bull driver programme, crossing the line P14 as AlphaTauri were forced to settle for P9 in the Constructors' standings after a point-less final race.
For Gasly though, focus then quickly shifted to Tuesday when as part of the combined 2023 tyres and Young Drivers' Test in Abu Dhabi, he was driving the A522 formerly manned by Fernando Alonso who was also in action for his new team, Aston Martin.
Alpine finished the 2022 campaign P4 in the Constructors' standings, 'best of the rest' as it is also billed, and ironically that was the position where Gasly finished come the end of the post-season test.
And having clocked up 130 laps in total, he can see why the A522 was the fourth best car out there in the 2022 season.
"Very happy, very positively surprised and everything went so smoothly," Gasly told media including PlanetF1 as he reflected on his day. "Adaptation went really well.
"Obviously came today with an open mind because it's the first time I'm changing complete environment, complete new car, and initially everything felt different – steering feeling, throttle pedal stroke, steepness of the pedals, the way it reacts, everything's kind of surprising at the start.
"But we managed to get everything we wanted to, very quickly I felt comfortable in the car and I understand now why they finished fourth in the teams' championship and it all makes sense to me. So I'm very excited for what's coming.
"I can definitely spot some very good strengths from this car and the potential it has.
"As I said, they finished fourth in the championship for a reason and now I understand this reason, just from the package and the way the team operate, the engineers in their mindset and the philosophy there is in the team.
"So far I've been very pleased with this first interaction with the guys and from today could not have hoped for a better first day with Alpine."
Gasly's stock at AlphaTauri reached its peak in 2021 when he finished P9 in the standings with an F1 career-best tally of 110 points, leading to calls for him to be given another chance in the main Red Bull team.
That, of course, did not come to pass, with 2022 proving a far more difficult season for AlphaTauri and Gasly, who finished on 23 points.
But now the Frenchman can embark upon this fresh start with Alpine and is confident of achieving some "fantastic results".
"I had a much more pleasant year in 2021 than 2022 and that's purely the fact I haven't had the competitiveness and the speed to really show much," he said.
"Obviously people look at what happens at the front. I think some will say past second place they don't even pay attention anymore – I'll say maybe past eighth, then you don't really see what happens at the back.
"So I really believe this team is a fresh start for me and an opportunity to make something amazing together. They have had their best season so far since they came back, I think they are on a trajectory improving season after season.
"From what I've seen today, from what they have shown the whole season, I'm definitely confident what we can achieve together next year can be very impressive. I'm very confident from what I've seen today there's potential to achieve fantastic results."
Additional reporting by Thomas Maher
Read next: Daniel Ricciardo on Red Bull return and how McLaren struggles wore him down