Gasly expects pit lane start after sprint crash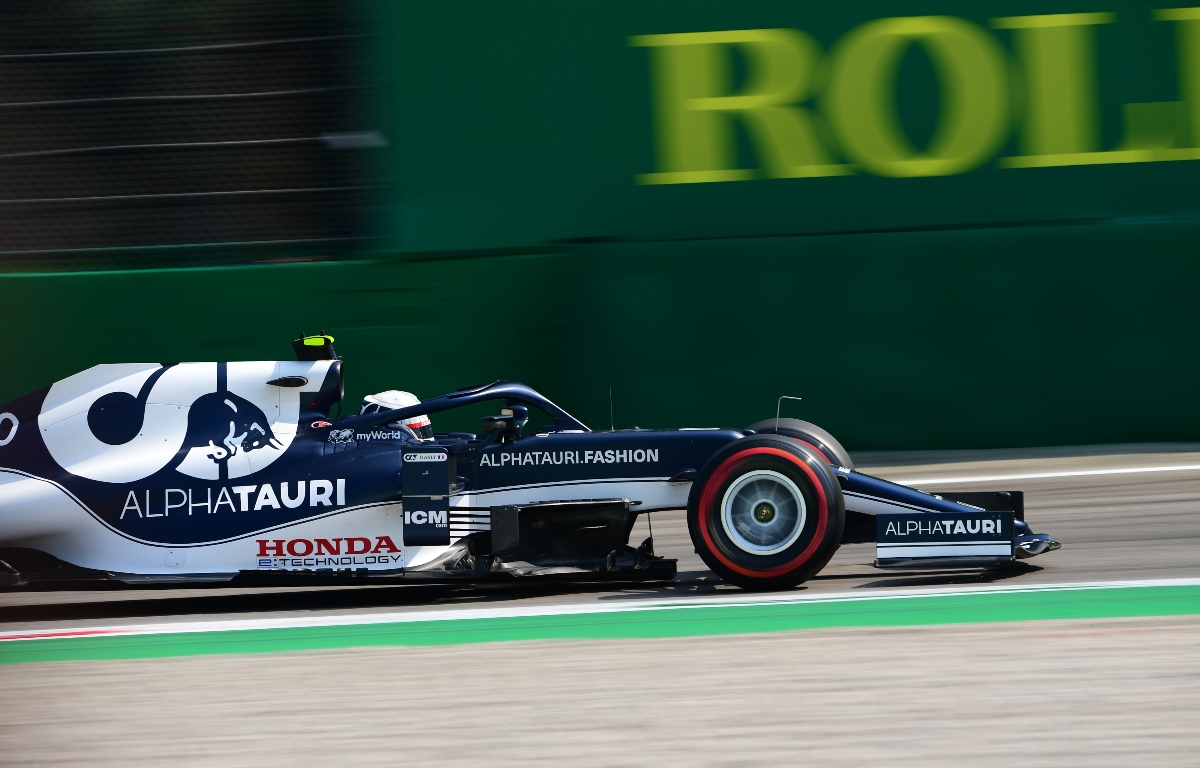 Pierre Gasly expects to start the Italian Grand Prix from the pit lane following his crash in sprint qualifying.
After yet another strong qualifying session, the Frenchman started the sprint in P6 and made an excellent launch to briefly climb up to P5 ahead of slow-starting Lewis Hamilton.
That was as good as things got for him though as he damaged his front wing hitting the back of Daniel Ricciardo and crashed out soon afterwards.
Gasly said he knew he had sustained damage but was not sure how serious it was.
"I felt the contact with Daniel and straight after that I went on the radio to ask the team 'let me know if there's something', and literally two seconds after that the front wing went under the car and I went straight into the wall," he told reporters after the session.
"I could see some sparks, but I didn't know if it was the endplate which was scratching on the floor or if it was actually the front wing that was fully dislocated. Basically, I think five or six seconds after the contact it went under the car and that was it.
"Even if you have a problem, as long as you can turn and kind of direct the car in the direction you want, that's fine. But at such a speed when I felt the front wing under the car and I was turning but just going straight into the wall was clearly not a nice feeling.
"In the end I'm fine and that's the most important, but obviously very disappointed because we had a very good start."
Sky: "We hope you enjoyed that as much as we did."#ItalianGP 🇮🇹 #F1Sprint pic.twitter.com/M9xBTCl4DW

— PlanetF1 (@Planet_F1) September 11, 2021
There was precious little action throughout the rest of the sprint with drivers finding it difficult to pull off any overtakes.
Given that, the AlphaTauri racer is expecting it to be difficult in the race, especially as he thinks he will start from the pit lane, but is aiming for points nonetheless.
"That's the target," he told Sky F1.
"P14, P11, P12, P18 – it's the same thing, you go back home with zero points, so we'll do everything we can to at least score points tomorrow.
"Unfortunately I haven't seen one single overtake, but I will probably watch the [sprint] race tonight and try to see what happened. But it seemed really difficult to overtake, so we need to understand why and what we can do.
"Probably starting from the pit lane tomorrow, it's a much longer race…we'll try everything to come back."