Pierre Gasly thinks the upcoming Sakhir Grand Prix will be like a mini Indianapolis 500 around Bahrain's 'Outer Circuit'.
Formula 1 now leaves behind the European stage of the season and heads to Bahrain for two rounds.
The first will be the traditional Bahrain Grand Prix, held around the 'Grand Prix Circuit', but on the following weekend it will be a case of same location but a very different track.
For the second race in Bahrain, the Sakhir Grand Prix, drivers will be let loose around the shorter and faster 'Outer Circuit', and AlphaTauri's Gasly expects that to be like a "mini Indy 500″.
"The Bahrain track itself – at least the version we have raced on before – has a few straights, which is good for overtaking, helped by the fact it's quite wide," he told the AlphaTauri website.
"There are some interesting corners and it's quite technical. As for our second race there on the different layout, it's going to be something completely different to usual as the track is almost an oval.
"There are just four corners, so it will be a game of slipstreaming, like a mini F1 version of the Indianapolis 500. I've done a few laps of it on the simulator and the lap time is under one minute, so dealing with traffic won't be easy.
"In qualifying, we will play the team game, towing your team-mate around and then being towed yourself. There will be a lot of slipstreaming in the race, so it will be an interesting experience and a first time for everyone. I think it should be a spectacular race with a lot of overtaking and it will be interesting to see if it's almost too easy to overtake with the DRS."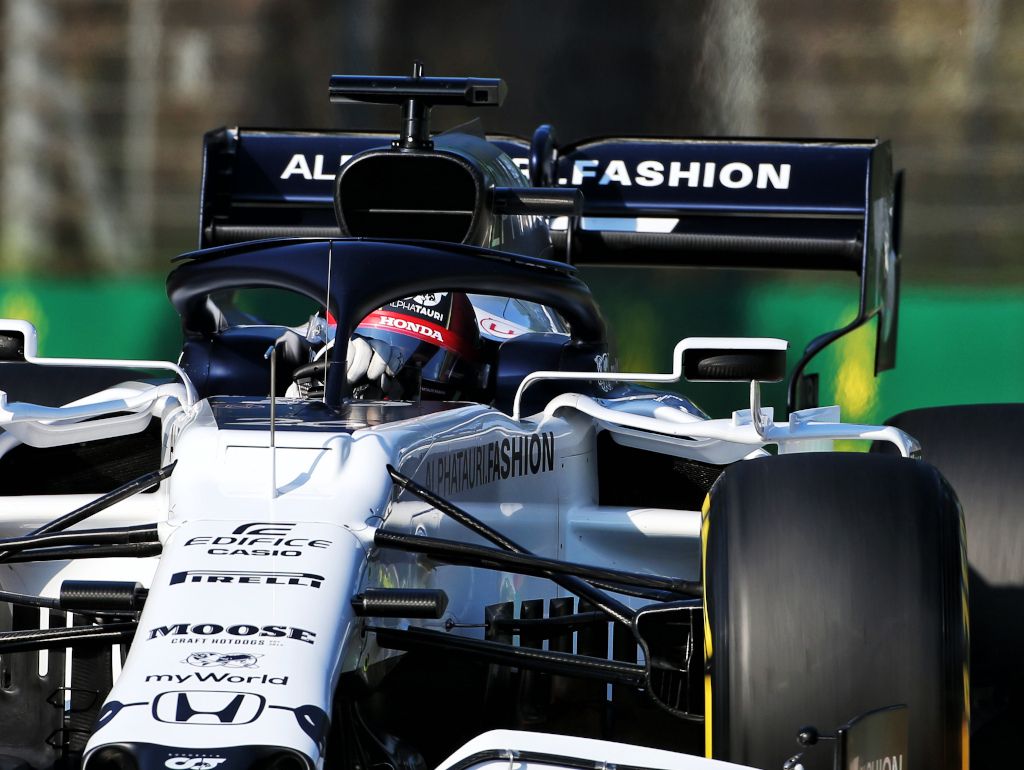 Get your hands on the official AlphaTauri 2020 collection via the Formula 1 store  
But before the Sakhir GP, Gasly wants a strong performance in the Bahrain Grand Prix after struggling with the wet and slippery conditions in Turkey.
A repeat of his P4 finish here in 2018 would be welcomed by the Frenchman.
"There's not much to say about Turkey, it was our worst weekend of the year, which is why I just want to focus on the two rounds in Bahrain," he said.
"In Istanbul, we couldn't get the car to work in the cold and slippery conditions, and it was only the second race of the year in which the team failed to score points.
"In Bahrain, at least there shouldn't be any problems getting the tyres up to temperature! It should see a return to more normal conditions. It's a circuit that has usually suited our car, especially if we think back to 2018 when I finished fourth, which at the time was my best F1 result.
"I really like the track. We will be there at a different time of year to normal, as we are usually there in April, but in that part of the world, the temperature change is not so significant from month to month.
"Going back to the Middle East will seem very familiar, as I spent two months there immediately after what should have been the Australian GP, and now we will be there for almost three weeks which means I will have spent almost a quarter of the year in that part of the world.
"Above all, I'm keen to finish the season by doing as well as possible in these two Bahrain races. We have had a good car and have been competitive at nearly all the races this year.
"So I think we have got what we need to fight hard and score points here, even if it's going to be tricky to move up in the Constructors' classification."
Follow us on Twitter @Planet_F1, like our Facebook page and join us on Instagram!