Gasly dreams of 'amazing' MotoGP competition
With six different winners this season, Pierre Gasly says it would be "amazing" if Formula 1 had MotoGP's level of competition.
Gasly bagged his maiden Formula 1 victory at this season's Italian Grand Prix, becoming the fourth different winner for 2020.
His victory, though, was very much a fluke.
It was the first time since Kimi Raikkonen in 2013 that a driver not racing for Mercedes, Red Bull or Ferrari stood on the top step of the podium.
Gasly wishes it was something that Formula 1's midfield could achieve more often.
Pointing to this season's MotoGP championship, in which six riders have won races including non-factory rider Fabio Quartararo, says it would be "amazing" if that could be the norm for Formula 1.
"I do hope we can see something a bit similar to MotoGP, where my good friend Fabio Quartararo, for example, is in private team that can fight for championship," he told Motorsportweek.com.
"He's doing some pole positions and winning some races.
"So, yeah, I think that will be amazing if we can see something similar in Formula 1."
Get your hands on the official AlphaTauri 2020 collection via the Formula 1 store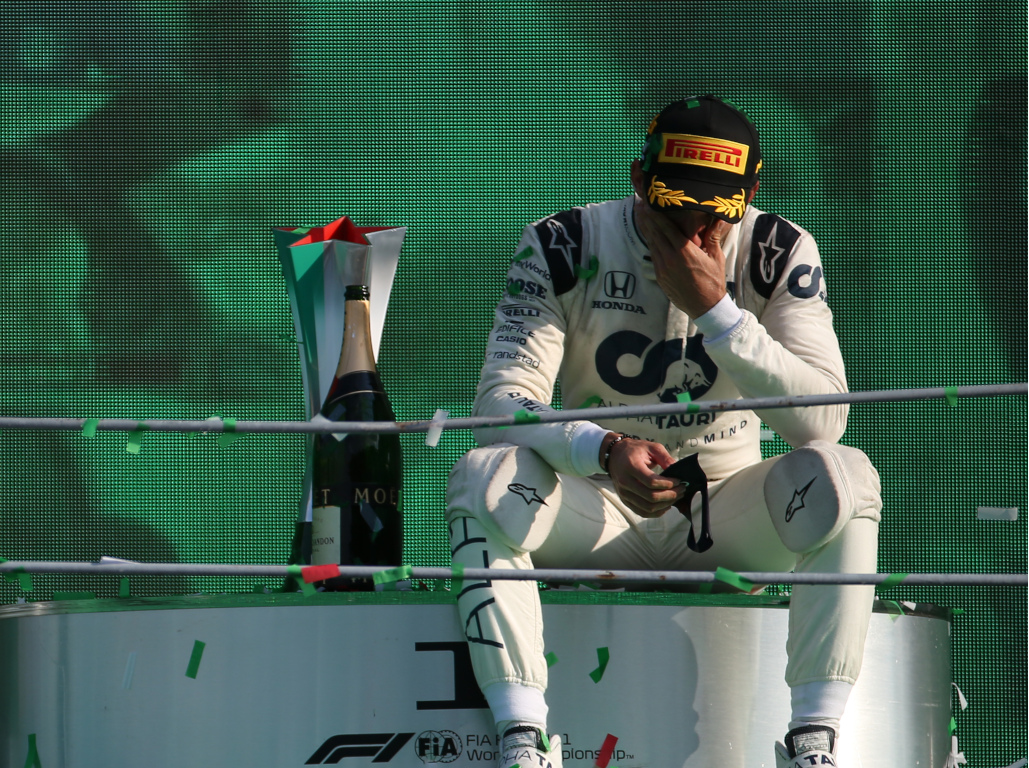 Formula 1 is introducing a host of new regulations in 2022 aimed at doing just that.
Not only will the sport embrace ground effect aerodynamics in the hope of better racing but a budget cap will also be in play, aimed at levelling the playing field between the haves and the have nots.
Gasly, though, is expecting a shake-up in the order, at least not for 2022.
Asked if he thought AlphaTauri could be in the mix with the new rules, he said: "I think we should not underestimate the knowledge all the top teams have developed over the last few years, all the facilities they have built, that is something that they have already.
"You know, it's not a short-term project. It's a longer one. So, yeah, obviously, I'm quite optimistic in… I think the team is going to get stronger relative to the others.
"How far? I think it is too early to say. But I will be surprised if from 2022 we'll already see the top teams mixed within the midfield teams."
Follow us on Twitter @Planet_F1 and like our Facebook page.