Pierre Gasly almost back to best after sickness left him 'really, really weak'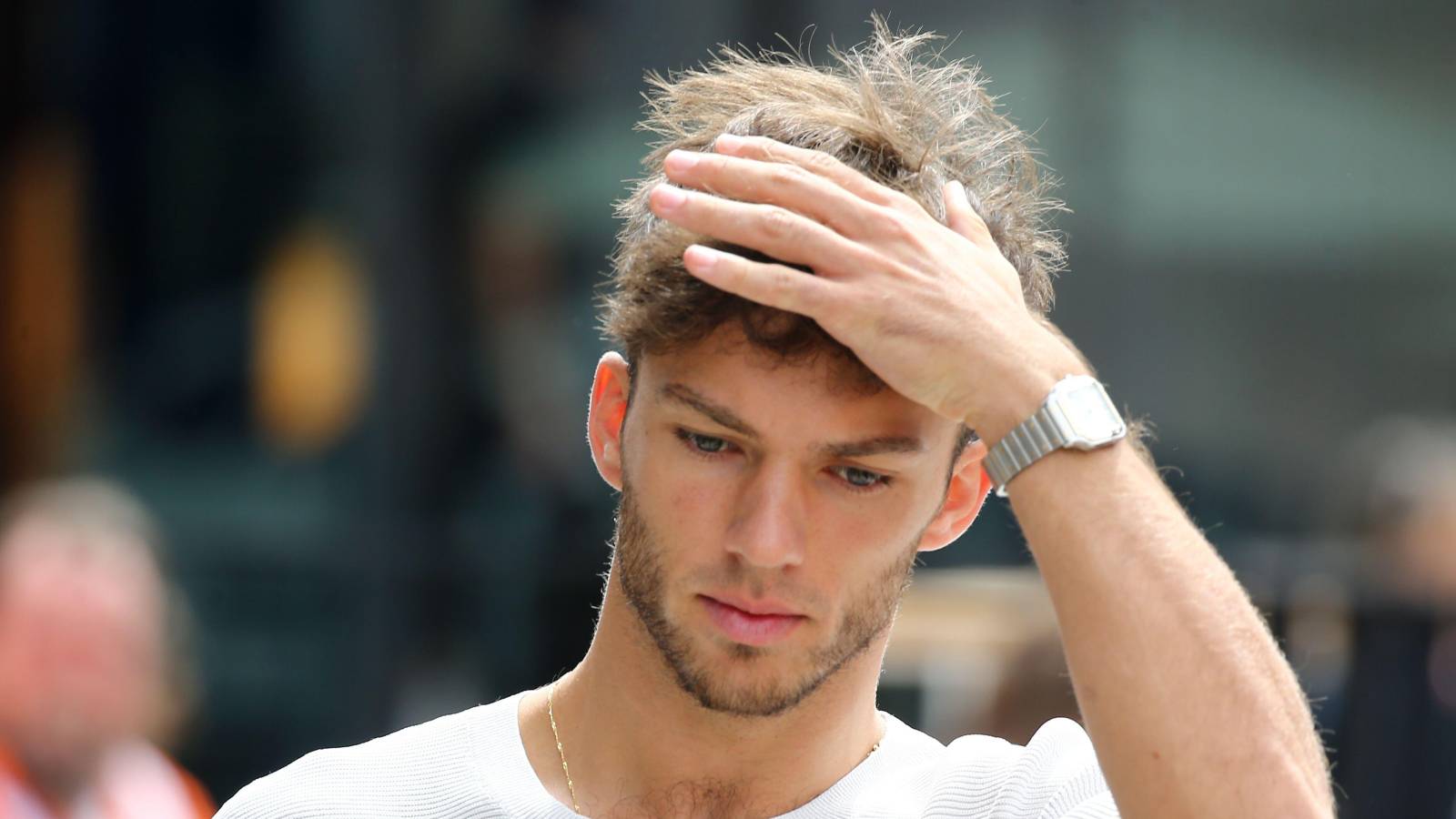 Pierre Gasly has admitted he does not feel "in the form of my life" after an illness left him "really, really weak" and "stuck at home."
The Frenchman was absent from the track on Thursday having become sick during the week. As a result, he missed out on appearing in front of the media with one portion of the drivers' conference reduced to four seats instead of the usual five.
His team, AlphaTauri, announced that following doctors' advice, the 26-year-old would not attend the track on Thursday but refrained to give any further details, simply stating he was "unwell."
Gasly was able to return to the track for FP1 and FP2 on Friday and admitted that although he still did not feel at his best, it was good to be out of the house and back in the car.
"I'm better. I must say it's been a really rough couple of last days for me," he told F1.com. "Feeling really sick, just being stuck at home and really, really weak so I must say first of all, I'm happy to be in the car and [to] be able to drive.
"[Not] in the form of my life but at this time better and I know tomorrow is going to be another step in the in the right direction. So that's the positive."
Gasly finished P13 in the first session of the day before slipping back a place in FP2. The 2020 winner at this circuit admitted there was no "magic" solution to the issues the team have been facing all season.
"I will say this, there is no magic [solution] compared to the last few weekends," he said. "We know the stuff we're struggling with and again the case here in FP1 and FP2. So we [have] got some work to do.
following doctors advice, @PierreGASLY will not be on track today as he's currently unwell. pic.twitter.com/aP6O9fpliV

— Scuderia AlphaTauri (@AlphaTauriF1) September 8, 2022
"There are a couple of strange things on the car we need to analyse and work on so we will have a busy night."
AlphaTauri face the task of finishing in the points positions with one of their drivers starting from the back of the grid following Yuki Tsunoda's collection of penalties, but Gasly is hoping to utilise the possible tow on offer during qualifying.
"We know at the moment we are always on the edge of the top 10," he said. "So we need to put every single thing we have together.
"Yuki is taking a penalty. We'll work together to get a tow in qualifying which can give us a little boost as well and we'll try to find the setup which allows us to make it to Q3."