Pierre Gasly pinpoints Alpine strengths after AlphaTauri swap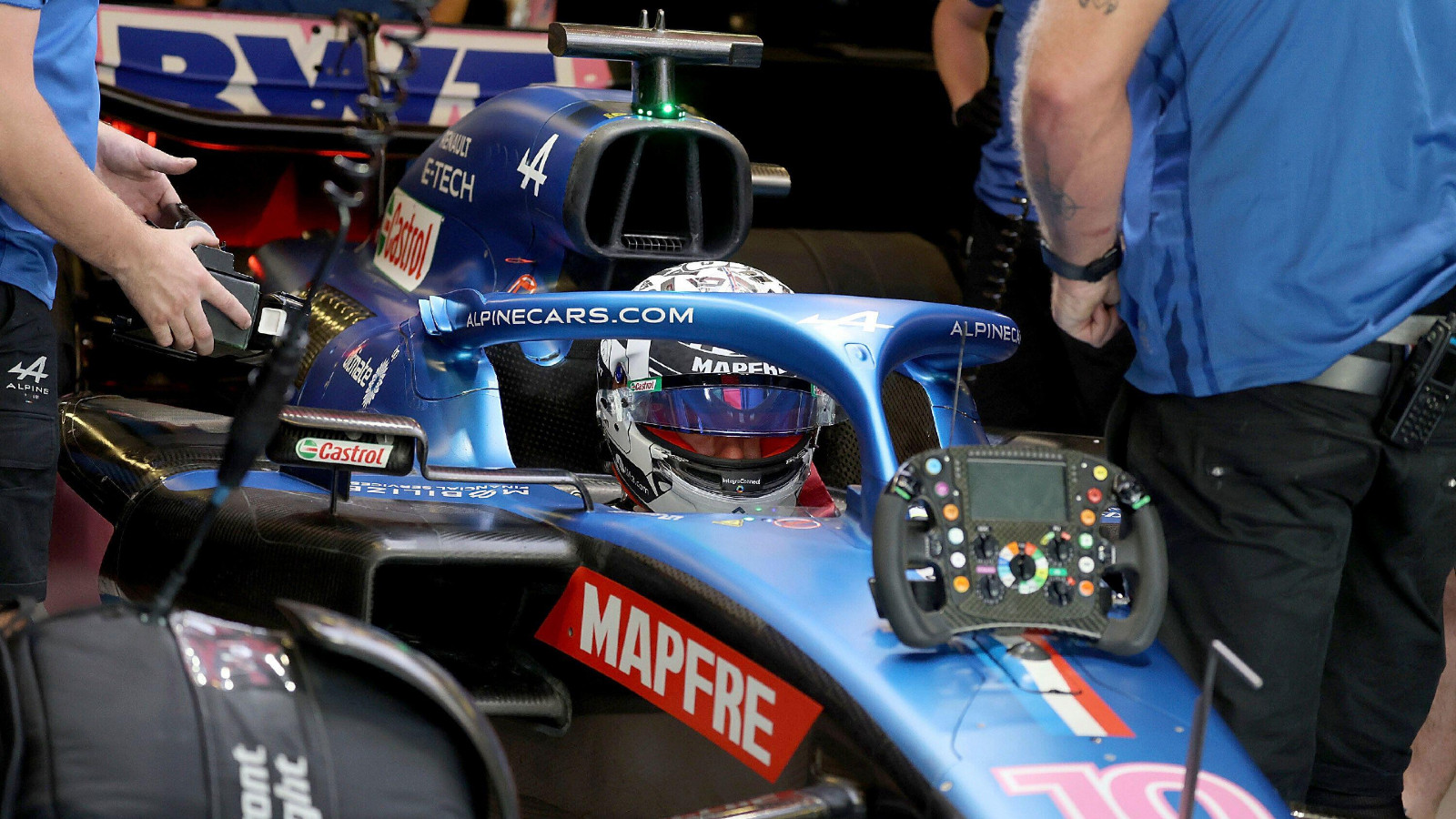 New Alpine signing Pierre Gasly has picked out the strengths he felt in his new car after the Abu Dhabi test, having swapped over from AlphaTauri.
Gasly had his chance to make his debut appearance with Alpine in Abu Dhabi, having swapped to the Enstone-based squad after spending the entirety of his F1 career so far racing under the Red Bull umbrella with Toro Rosso/AlphaTauri and a brief stint with Red Bull Racing.
Signed to replace the departing Fernando Alonso at Alpine, Gasly took part in the post-season test in Abu Dhabi with Alpine, although had to wear plain grey overalls and a neutral helmet design due to his contract with Red Bull still being in place.
Moving from the team that finished ninth in the 2022 Constructors' Championship to the team that finished fourth, the step up in equipment was quickly apparent to Gasly as he finished the test day in fourth place behind the three pace-setting Ferrari drivers.
Given that it was a day of Pirelli tyre testing for the 2023 compounds, Gasly was asked whether he felt the improvement in car handling was down to the machinery or masked somewhat by the improved compounds.
"It's always a question mark, because I've done the whole day with this new tyre," he told media, including PlanetF1.
"From what we heard, it's not a big difference and also, from my feeling, it doesn't feel like the tyre behaved in a very different way than what we had all season.
"Obviously, there is always this question mark but, overall, what I care is what I can do with the wheel and with the car and, so far, it has been giving me what I expected.
"There are areas to improve and room for improvements, but let's say the core of the car – I wasn't surprised, I knew will be a fast car – but you can definitely feel it."
Pierre Gasly: I quickly understood Alpine's potential
Asked for more detail on where he felt the Alpine A522's strengths lay compared to the AlphaTauri he'd climbed out of at the end of the Abu Dhabi GP two days previously, Gasly said the increase in grip was obvious.
"I think they've got a pretty strong front grip," he said.
"Medium-speed and low-speed cornering were things I've been trying to work on this season and I've been looking for and I'm pretty quickly getting the first few feelings with the car and what you can do with it and how much it rotates, the potential that you've got. Pretty quickly, I understood the potential that it has.
"[It was my] first day properly working with them, and the main point of doing the day was to start working with my engineers, getting to know the guys, the mechanics in the garage, everyone in the engineering room, trying to speak the same language. What I need as a driver, understeer, oversteer – what I mean by all my feedback and it's been extremely positive and I've been very happy with what I've seen."
Pierre Gasly in 'transition' mode out of AlphaTauri
With Gasly remaining under Red Bull contract at AlphaTauri until January 1st, the French driver said he's in a strange period where his on-track focus is with his new team while still carrying out some commercial duties with his previous squad.
"I'm in the transition phase, let's say," he explained.
"Sporting-wise, I'm fully focused for next year fully with Alpine. I still have a couple of commitments with AlphaTauri but I'll start usually working with these guys for next season."
As for the welcome he's received from his new team, Gasly said he's felt nothing but positivity from the environment he'll quickly get used to ahead of racing in 2023.
"I think it's been even better [than expected]," he said.
"I've been in a single environment for the past five years. So far, from what I've seen, there is massive experience in this team. From the top engineers inside the engineering office, but also inside the garage and the way they're working, and I haven't seen everything yet.
"I still need to go to Enstone and see all the tools and facilities they have. But I've been very impressed with their way of approaching this. also the way they welcomed me, it's never easy when you get someone new coming in.
"We were still racing two days ago with our respective teams and drivers. It goes pretty quick, but they've been very welcoming in the best possible way. So far, only positive signs is really, really promising for the future. Also it gets me very excited before I go on holiday, so I'm pleased with that!"
Read more: Pierre Gasly 'won't lie', admits he found 2022 with AlphaTauri less 'enjoyable'