Pierre Gasly lost for answers in Bahrain following Q1 exit in Alpine debut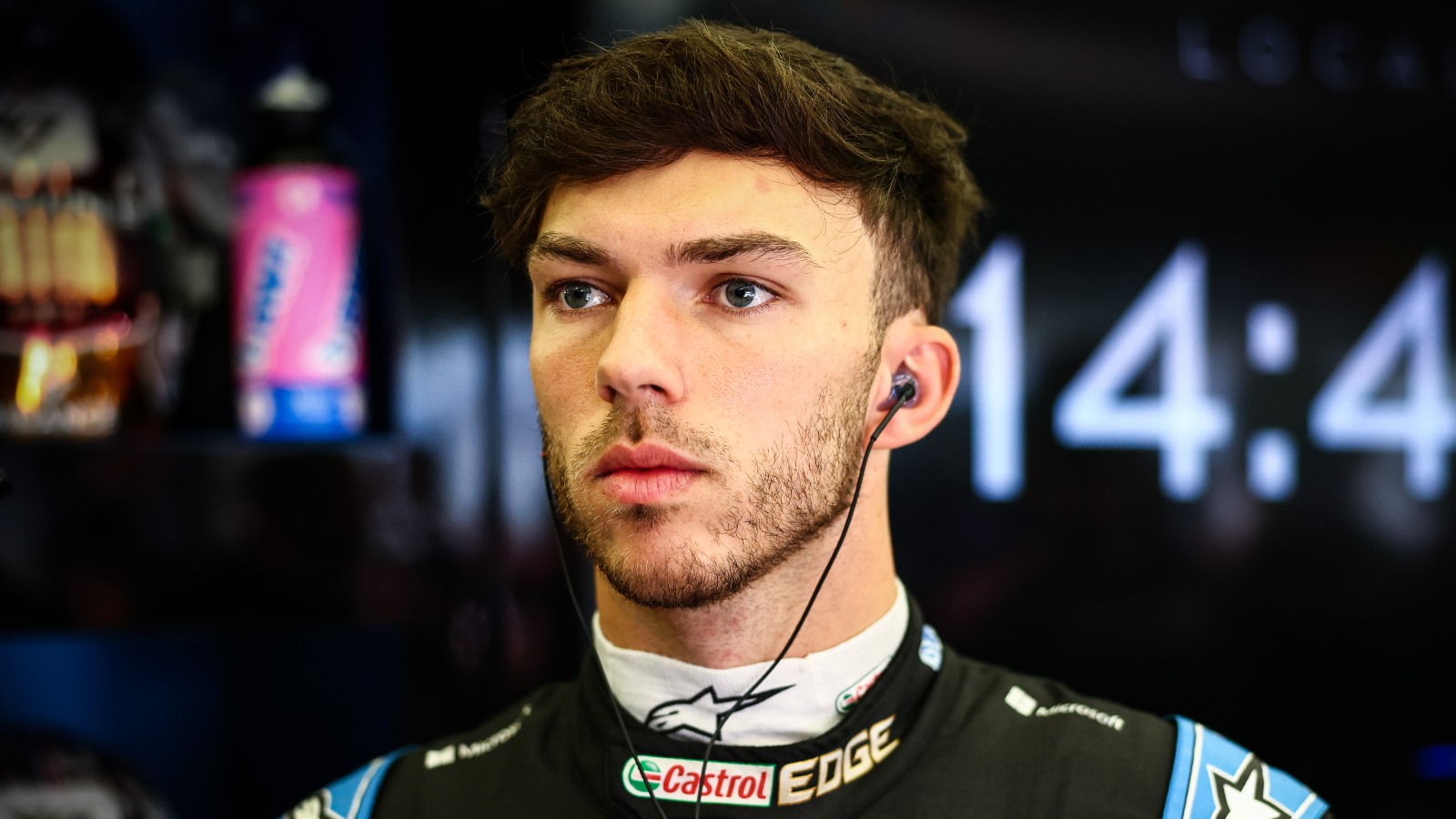 Pierre Gasly said he did not have all the answers after he exited qualifying at the first stage in his Alpine debut.
The Frenchman could not have asked for a worst start to his Alpine career as he will start Sunday's race last on the grid having failed to make it through Q1.
Gasly saw his lap time deleted which plummeted him to P20 and gives him a mountain to climb if he has any hope of securing points during his first race with the French outfit. Meanwhile his new team-mate Esteban Ocon was able to make it to Q3 and a P9 starting spot.
Asked as to what caused his early exit, Gasly was unable to pinpoint a single reason and stated he did not "fully have the answers".
"I was looking for more front the whole weekend and just struggled with understeer," he told media including PlanetF1.com. "Everything just clicked [in a negative way] in quali in these conditions. I don't know why. It was just way too extreme for the conditions. All over the place on all the exits.
"So we'll look to understand what's happened. It's clearly not the ideal start but I know there's way more based on what we've shown and just need to understand a little bit why I wasn't able to extract it today and focus on tomorrow.
It did not help Gasly's cause that both a Williams and an AlphaTauri made it out of Q1, having been the two teams many predicted to struggle this season.
Gasly admitted as much, saying he did not expect them to show that much pace.
PlanetF1 recommends
Qualy: Max Verstappen starts his title defence with pole, Ferrari make tactical call
Lewis Hamilton labels W14 'average' and 'not alive' after Bahrain qualifying
Charles Leclerc explains tactical reason for early exit from Q3 in Bahrain
"We definitely didn't expect these guys to show that much pace," he commented. "But I mean, for now, it's mainly looking at ourselves. Today was the first time we went all out and just the car was very different to what I've experienced before.
"I'm quite confident in the long run we've got some good pace. I know we'll come back tomorrow, it's just not ideal to start the first race [at the back]."
Gasly also commented that all of his references for the car "disappeared" once he went full effort for the first time.
"I was very comfortable in practice and I was just fine tuning from session to session," Gasly said. "But the general balance has been always the same every single time I've jumped in that car.
"But in quali, you kind of go for it and sort of all the references or expectations that I built up through the weekend, just disappeared."
Additional reporting by Thomas Maher