Pierre Gasly quizzed on Alpine rumours as 'silly season' continues
Pierre Gasly has refused to be drawn on speculation he could be on his way to Alpine for the 2023 season.
With Fernando Alonso making the switch to Aston Martin for next season, it means Alpine have a vacancy to fill.
Originally, it was Alpine's reserve driver Oscar Piastri whom the team intended to step up to a race seat, although he sensationally denied that would be the case after Alpine announced his promotion in a press release.
Piastri is believed to have signed a deal with McLaren, and the matter is set to be heard by Formula 1's Contract Recognition Board to determine which team has the valid contract with the Australian.
But with Piastri therefore far from a certainty to replace Alonso, it has led to various other drivers being linked with the seat.
One of those is Gasly who, despite being under contract with AlphaTauri until the end of 2023, has had the door closed in his face in terms of a future opportunity to return to Red Bull.
Ex-F1 driver Paul di Resta has suggested Alpine could turn their attention to Gasly if Piastri joins McLaren and seek compensation.
But Gasly was not giving anything away when he spoke to Sky F1 after qualifying for the Belgian Grand Prix.
Asked if he would like to join Alpine, Gasly replied: "At the moment, I don't really want to make too many comments because I haven't seen anything yet.
"Obviously I just finished qualifying and probably the most important [thing] is just to perform with the car I have, and then the rest we will see."
Gasly was unable to make it into the top 10 shootout at Spa, but due to a host of grid penalties for other drivers he will start the race from P8.
And although he exited in Q2, Gasly was happy with his lap and the performance of the AT03, so is now turning his focus to scoring points having not done so in the last five races.
"It was a really good qualy. I'm really happy about my lap, about the car," he said. "I think we maximised the car and the package we had and the full potential.
"For me, we are still a bit short of the top 10 and to make it to Q3, which has been the case for quite a few races, but at least we really managed to get the best out of the car.
"So this is positive and tomorrow we start P8 with quite a lot of fast guys behind us, but at least we are in the top 10 and we get a chance to score some points."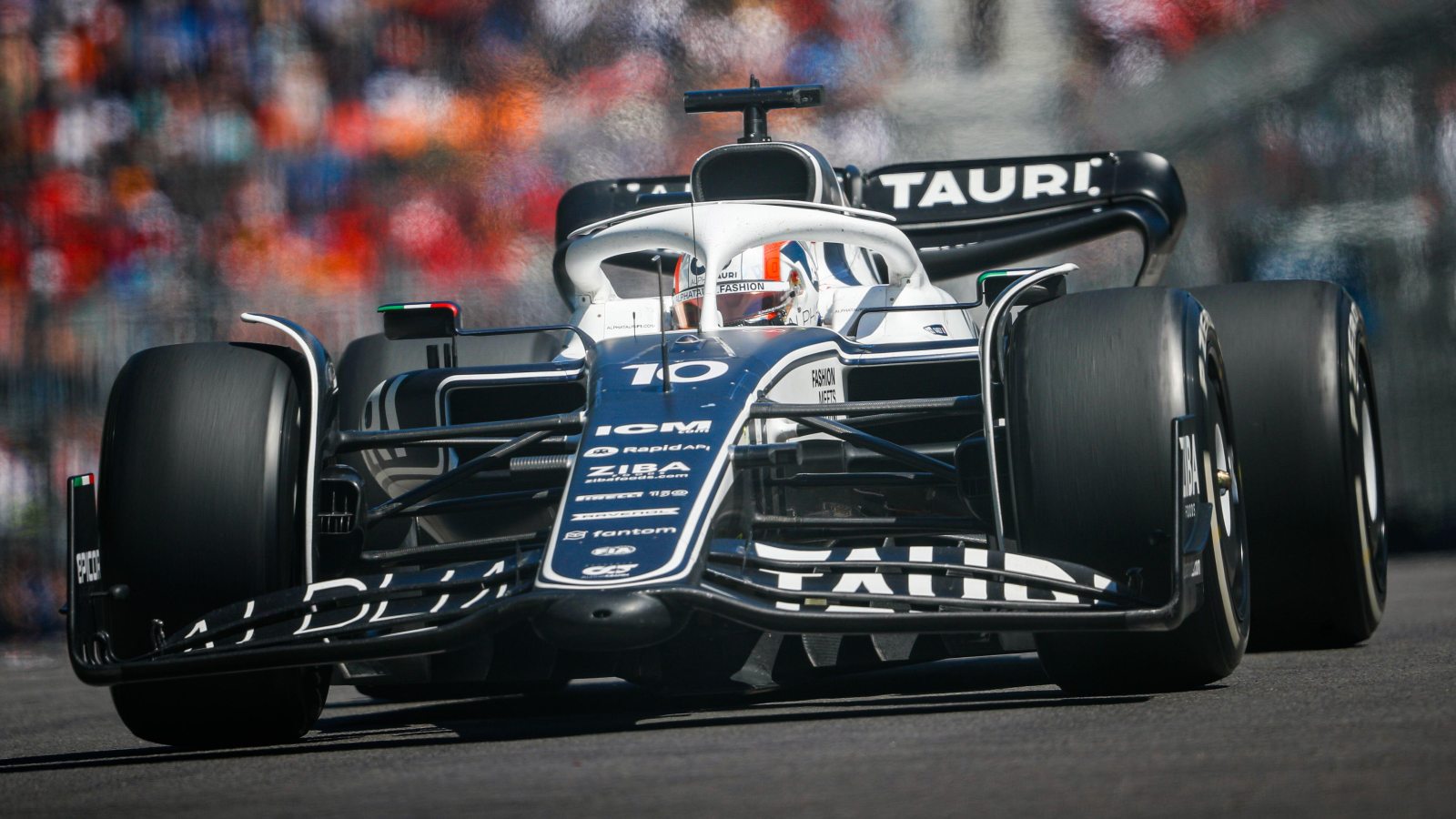 Max Verstappen and Charles Leclerc dropped towards the back of the pack with power unit-related grid penalties, but Gasly expects the top two drivers in the standings to quickly come back through the field.
However, while he thinks McLaren's Lando Norris and Alpine's Esteban Ocon, who also incurred grid penalties, are faster than AlphaTauri, Gasly is not sure if they have enough pace to become a threat to him during the race.
Asked how he can hang on to that P8 in the race, Gasly replied: "It will be a lot of hard work. But we need to make the best out of all these penalties.
"A lot of these guys will struggle to come back – obviously different story for Max and Charles, I think we might see them after two or three laps – but for the other guys, Lando [Norris], Esteban [Ocon], they are all really fast, they can come back, but I just don't know how fast we will see them on track.
"And we have a couple of…Daniel [Ricciardo] and Alex [Albon] ahead, and we will try to make some overtakes and try to hold on for as long as we can to these points."