Red Bull demotion 'could have destroyed' a driver
Pierre Gasly says he refused to let his demotion from Red Bull "destroy" him as a driver – as that is not the sort of person he is.
The Frenchman was given his big chance in a top team at the start of 2019 alongside Max Verstappen, but failed to capitalise on the opportunity with Red Bull.
Instead, after a poor first half of the season, he found himself dropped back down to the 'sister' Toro Rosso team, as they were then known, swapped with Alex Albon.
But back at AlphaTauri, their current guise, Gasly has thrived. He now has three F1 podium finishes, including an unforgettable Italian Grand Prix triumph last year, and has made himself a regular among the top 10 in both qualifying and races.
The 25-year-old freely admits, however, that his career could have descended into freefall had he allowed it to, due to the crushing blow of his Red Bull failure.
"It could have destroyed some people," Gasly told The Guardian. "But it didn't destroy me because I do not give up. If anything, it made me stronger.
"You have to go through rough times to get better and understand what you can improve about yourself.
"Life can be quite tough and kind of unfair but that's the way it is.
"It's important to enjoy every moment because you don't know how many days or years you are going to get, especially with the people you care about."
Get your hands on Pierre Gasly merchandise via the official Formula 1 store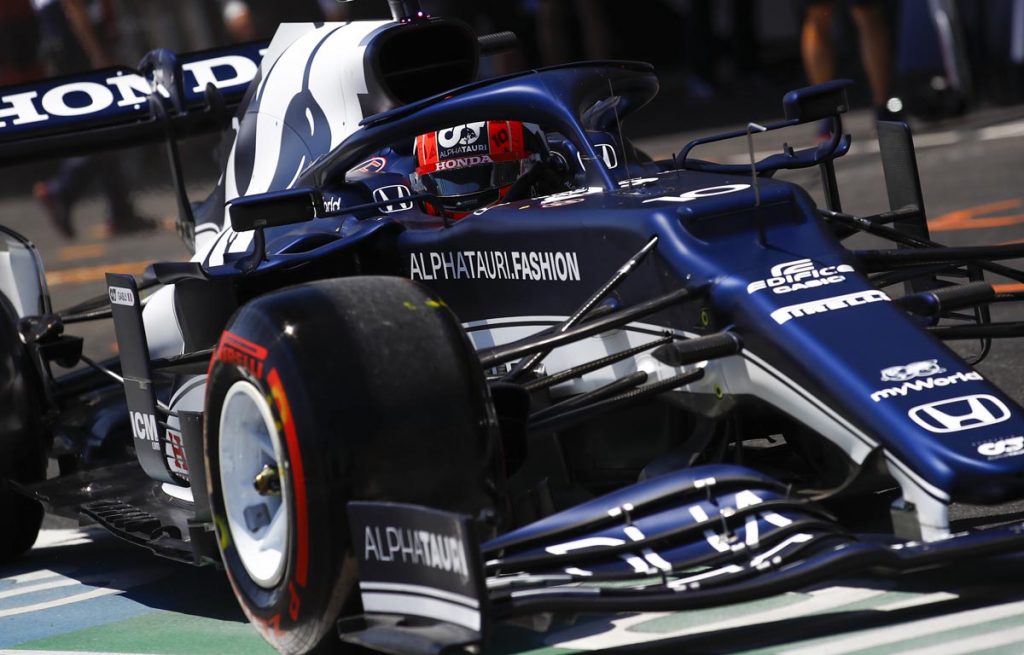 The last quote was a reference to Gasly's friend, Anthoine Hubert, who was killed in a Formula 2 accident at Spa in August 2019. That occurred just at the time Gasly was dealing with his exit from Red Bull.
"It made me realise we have a lot of things that are unpredictable, that we can't control," said Gasly.
"I am kind of a control freak. I want to control everything about my life, my car, my performance, but there are external things which make it unpredictable and that is the beauty of life – you can't know everything that is going to happen.
"It changes my approach in enjoying every single moment, every opportunity. It's a way of perceiving life."
Gasly also stressed that Formula 1 drivers, just like other sportspeople, are human beings who experience the same emotional "ups and downs" as anyone else.
"I am someone that will never give up on my target – winning the World Championship – but sometimes it is important to understand we are not lions in a cage for people going to the zoo," he added.
"There is us as athletes and the person behind it.
"People struggle to understand we also feel emotions, we also have our ups and downs.
"It doesn't matter if you are successful or not. We saw it with Naomi [Osaka] in the tennis with the mental health issues.
"People outside see you as a driver and assume that is the only thing that goes through your head. But you have a personal life, feelings and emotions."
Follow us on Twitter @Planet_F1, like our Facebook page and join us on Instagram!