Marko admits Red Bull don't want to 'lose' Gasly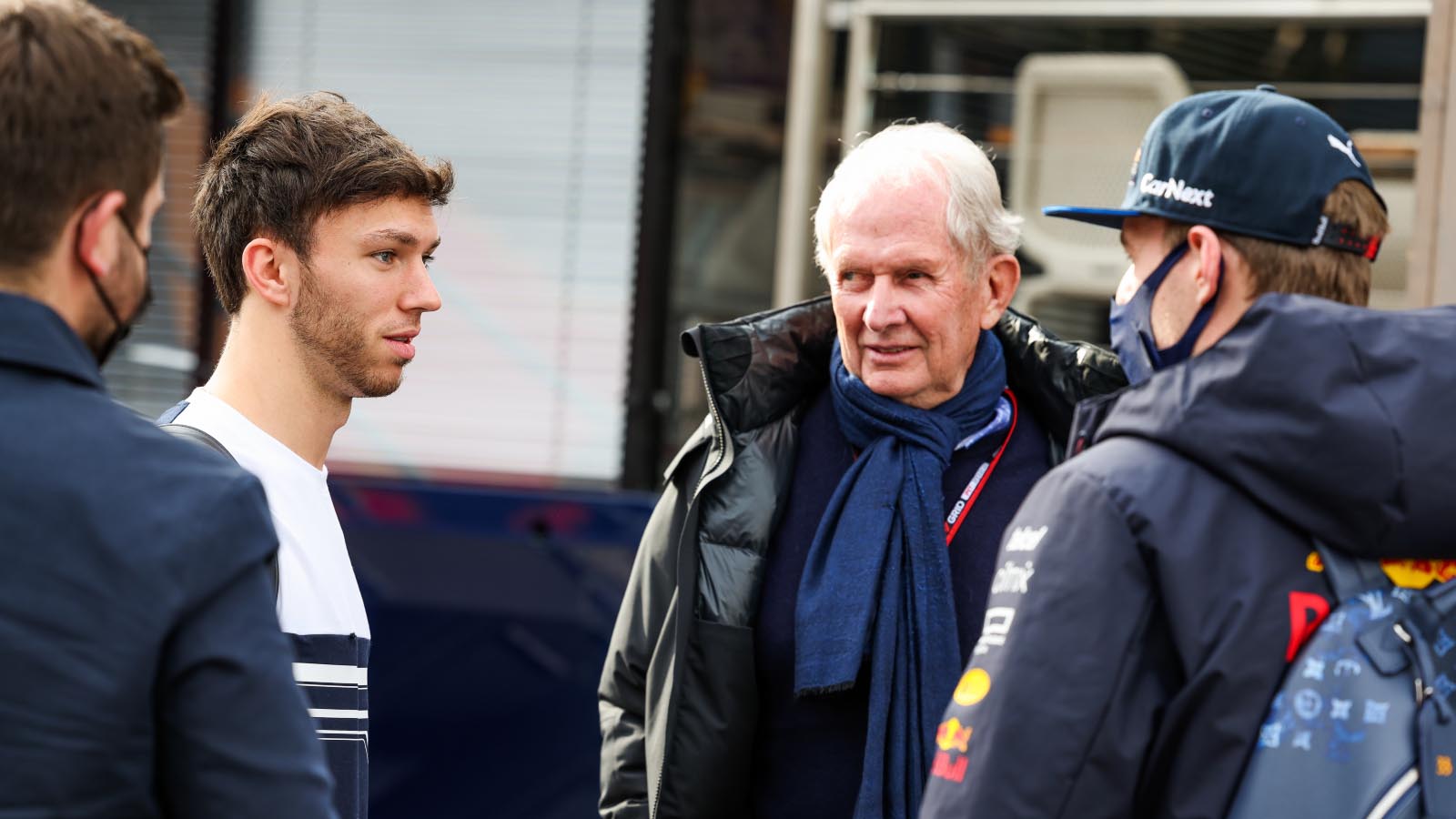 Helmut Marko has admitted he does not want to lose Pierre Gasly from the Red Bull stable.
But the Red Bull motorsport advisor has acknowledged that will be the most likely outcome if they do not re-promote him to the senior team.
The Frenchman has spoken frankly on several occasions about his desire to be placed back at Red Bull to partner Max Verstappen, with the team having opted to retain Sergio Perez alongside the Dutchman this season.
Gasly's contract expires at the end of next season and the AlphaTauri driver has previously acknowledged the ultimatum facing him and Red Bull – but Marko is keen to hold on to his services.
Quoted by Formel1.de, Marko said: "If this contract expires and we can't offer him a chance for promotion, we will most likely lose him. We don't want that."
Former McLaren and Ferrari driver Gerhard Berger believes Gasly's performances over the past two seasons have merited the chance to get back into a Red Bull seat, after being promptly demoted after a difficult half-season alongside Verstappen in 2019.
Safe to say the world of #F1 (especially Pierre) is excited to head to Las Vegas next year 😅🎰 pic.twitter.com/Qj99GLKuAj

— PlanetF1 (@Planet_F1) March 31, 2022
Now time has passed, the Austrian thinks he is ready for the challenge.
"When Red Bull make a decision, they usually remain loyal to that decision. They give you the chance, but Gasly got it at the wrong time," Berger recently said to Motorsport.com.
"Besides, against Max Verstappen it is not easy anyway, but I think he is good enough for a second chance. He is doing great and is a good driver."
When presented with Berger's words, Marko acknowledged the underlying truth behind what he said – and a time will come when he and other senior members of the Red Bull hierarchy will have to choose between Gasly and Perez for next season.
"Gerhard is right about that. [But] at the moment we still have a contract with Checo and we have to compare the performance of these two drivers. With Checo, we still have until the middle of the year."
Perez has performed well in the opening races of 2022, kicking on after proving to be a worthy second string to Verstappen towards the end of last season in particular.
The Mexican earned the first pole position of his Formula 1 career with an outstanding lap in Saudi Arabia and while still widely expected to play second fiddle to Verstappen this year, Marko had said before that race "at such an early stage, when both of them still have zero points, there will be no stable management whatsoever", offering him the chance to perform on an equal footing to the World Champion.
"The car suits him better [than last year], he feels more comfortable," Marko added. "And he knows the team. We are very happy this development has taken place."
Planet F1 Verdict
Red Bull don't want to 'lose' Gasly
Red Bull's Helmut Marko admits he doesn't want to lose Pierre Gasly, but understands there is a possibility of it happening.