Gasly tells the truth of failed Red Bull stint
Pierre Gasly has explained how it was never going to work out for him at Red Bull, starting from his pre-season crash in 2019.
The Frenchman was called up from junior team Toro Rosso to a Red Bull race seat ahead of the 2019 season.
And having watched the success that four-time former World Champion Sebastian Vettel achieved with Red Bull, Gasly could dream of realising his goals behind the wheel of one of the best cars in the world.
But very quickly, it became apparent to Gasly that his time at Red Bull was never going to work out.
"I started the 2019 season with Red Bull. I'd gotten to F1 with Toro Rosso in 2017, but Red Bull was my first chance to drive for a top team and prove to everyone what I could do in one of the best cars in the world," he said in a piece for The Players' Tribune.

"And in a way I felt that, if I could do that, I would be sending a message to the people who had doubted me.
"So after a really good year with Toro Rosso in 2018, I got the call from Helmut Marko to let me know they wanted me at Red Bull. They had won so many Championships and Sebastian Vettel had been such an inspiration to me as a kid — I knew I wanted to drive like him one day. So I was realising a dream, and I was just so excited. 
"I wish I could tell you it was exactly what I thought it would be — what I wanted it to be. But it wasn't. It just wasn't.
"From the moment I made my first mistake in a car, I felt like people there slowly began to turn on me. I'd had a crash in winter testing and from that moment on the season never really got going.
"Then I had a tough first two races with Red Bull and the media just ate me up. Anything I said in the press was twisted into an excuse for my form, and nobody really stuck up for me.
"The car wasn't perfect and I was doing my best to try to improve and learn each week. But here's what I'll say about it – it was a difficult time for me at Red Bull because I didn't feel like I was really supported and treated the same way as others there have been. And for me, that's something I just can't accept.
"I was working my ass off every day, trying to get results for the team, but I was not being given all the tools I needed to succeed. I would try to offer solutions but my voice wasn't heard, or it would take weeks to see changes.
"For whatever reason, I was never going to be a fit in that seat — it was just never going to work.
"I'm not the type of person to start stuff in the media because I am truly grateful to Red Bull for the chance, as well as for everything they have done for me in my career. I really am. But I'm allowed to tell my truth."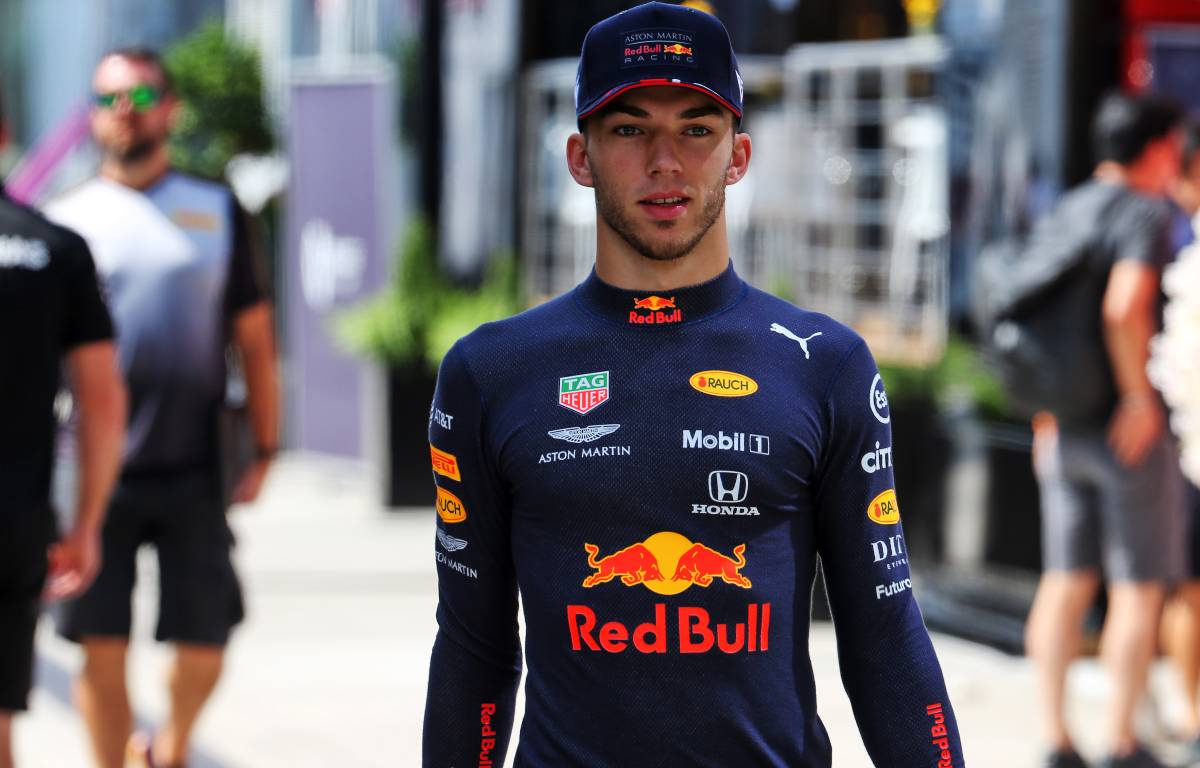 Get your hands on Pierre Gasly merchandise via the official Formula 1 store
Gasly was demoted back to Toro Rosso midway through the 2019 season following the Hungarian Grand Prix.
"After Budapest, I went on holiday. But before I left I called our team principal, Christian Horner, just to ask him what I could be doing more of on race weekends to improve, and to see if he could take a closer look at my side of the garage to see what could be done," Gasly continued.
"Christian said he would do all he could. And that was that. 
"I wanted to improve. I wanted it to work. But Helmut Marko called me while I was on holiday in Spain and said 'we're going to send you back to Toro Rosso in a switch for Alex Albon, it doesn't mean it's the end of the story with us, but with all the noise in the media we just feel it's best'."

Later that season, back in the Toro Rosso, Gasly took his first podium finish in Formula 1 with P2 at the Brazilian Grand Prix, before the following year becoming a race winner for the first time at Monza.
It was an emotional journey for Gasly, and in his piece he discusses at length the heartbreak of losing his best friend, Anthoine Hubert, in a tragic F2 crash at Spa in 2019.
While that was a great source of pain, Hubert also gave Gasly the strength to prove his doubters wrong, and you can read Gasly's piece in full here.
Follow us on Twitter @Planet_F1, like our Facebook page and join us on Instagram!