Gasly has 'other options' away from Red Bull
Pierre Gasly still wants to reach the pinnacle of Formula 1 with Red Bull, but hinted there are ways for him to do that without them.
The Frenchman remains a part of their driver programme, currently leading the charge at sister team AlphaTauri, but every indication points towards an increasingly deteriorating relationship.
Gasly was demoted from his Red Bull seat after half a season in 2019, a source of frustration which over time he has become more open about, and the Austrian outfit quickly ruled him out of contention for a 2021 return despite winning the 2020 Italian Grand Prix and becoming a consistently high performer.
Negative words have continued between Gasly and Red Bull, yet before the Portuguese Grand Prix he reaffirmed the goal is to fight for wins and championships with the team in the future.
"Personally, I'm in Formula 1 to fight at the top. I'm working every day to be the best driver I can be to one day fight for championships, fight more consistently for podiums and for wins," he told reporters in Portimao.

"That's the ultimate target. I hope it happens with Red Bull. I'm in Formula 1 thanks to Red Bull, so I'm really grateful for that. At the moment I'm still contracted with them, so that's the goal."
Last season, rumours began to bubble up that Renault, now Alpine, were lining up Gasly as a potential replacement for Esteban Ocon.
And while he did not drop any names, Gasly did say there would be "other options" for him to pursue in Formula 1 if he could not climb the ranks with Red Bull once more.
"I think if there is a will to work together, obviously I'll be really happy with that, and if there is no will to work together, there will be other options," he confirmed.

"But I think for now, the most important is to be competitive, to put strong performances like I've been doing and showing good results, and then we'll see later for the opportunities."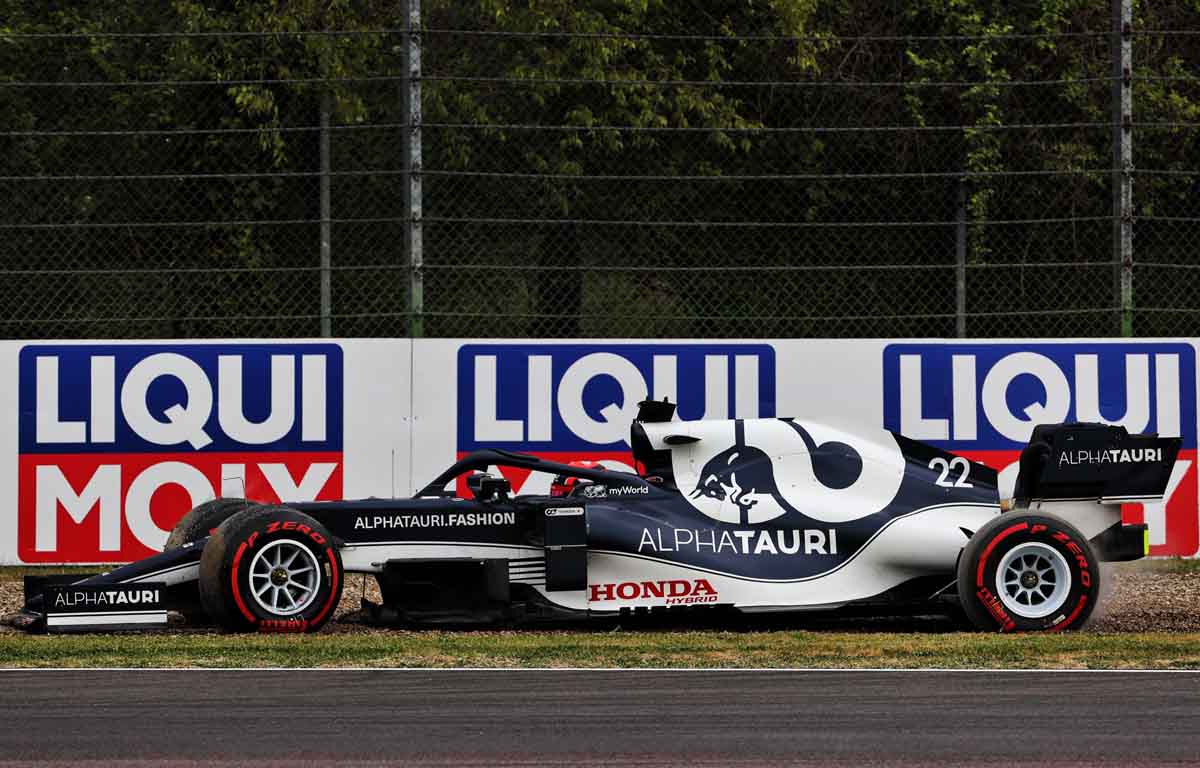 Check out all the latest AlphaTauri merchandise via the official Formula 1 store
Currently, most of the attention from Red Bull driver boss Helmut Marko is being directed at Gasly's rookie team-mate, Yuki Tsunoda.
AlphaTauri have given the Japanese driver complete freedom as he finds his footing in Formula 1, even to make mistakes, but the Japanese racer said he is changing his approach to qualifying for the Portuguese Grand Prix in pursuit of a clean race.
In the last round at Imola, Tsunoda crashed on his first Q1 lap and then spun in the race as he tried to pass the out-of-position Sir Lewis Hamilton.
"Especially Imola, it was a big week for learning, I made two huge mistakes in the race week. For the team also, it was a really bad race week," said Tsunoda.
"I expect higher positions and also it was quite a big chance to score points, so it was a real shame. I felt really sorry for the team.
"As a driver, for learning, I learnt a lot from Imola. I take every positive for the future. It's quite mixed feelings. Also for me, I need a clean race for the team and also for the teams' standings. I think the performance is there so I have to just put it all together in the future
"It's a bit of a different situation to Bahrain and Imola, for Portimao. I've never driven here.
"Expectations for me for this week is, to be honest, going to be a bit lower than Imola. So just try to build up the pace from the previous sessions, lap by lap. For qualifying, I will say I have to change the approach, especially after Imola.
"I shouldn't do what I did at Imola, in Q1 there was a big problem. There was pace to go through to Q2 easily for the car and I just pushed like it was Q3, on a second set of tyres, from Q1 it was the first push [lap]. I will change the approach to qualifying. I will have to see the situation and the pace in free practice.
"I try to have more consistency in qualifying. That's the main target. The big learning thing was the mentality. I put a lot of pressure before the race week to score a lot of points and that gives me a bit of a 'rushy' feeling. I learned from that. That was a big thing for my learning."
Follow us on Twitter @Planet_F1, like our Facebook page and join us on Instagram!