Gasly hints 'not only' results behind Red Bull's decision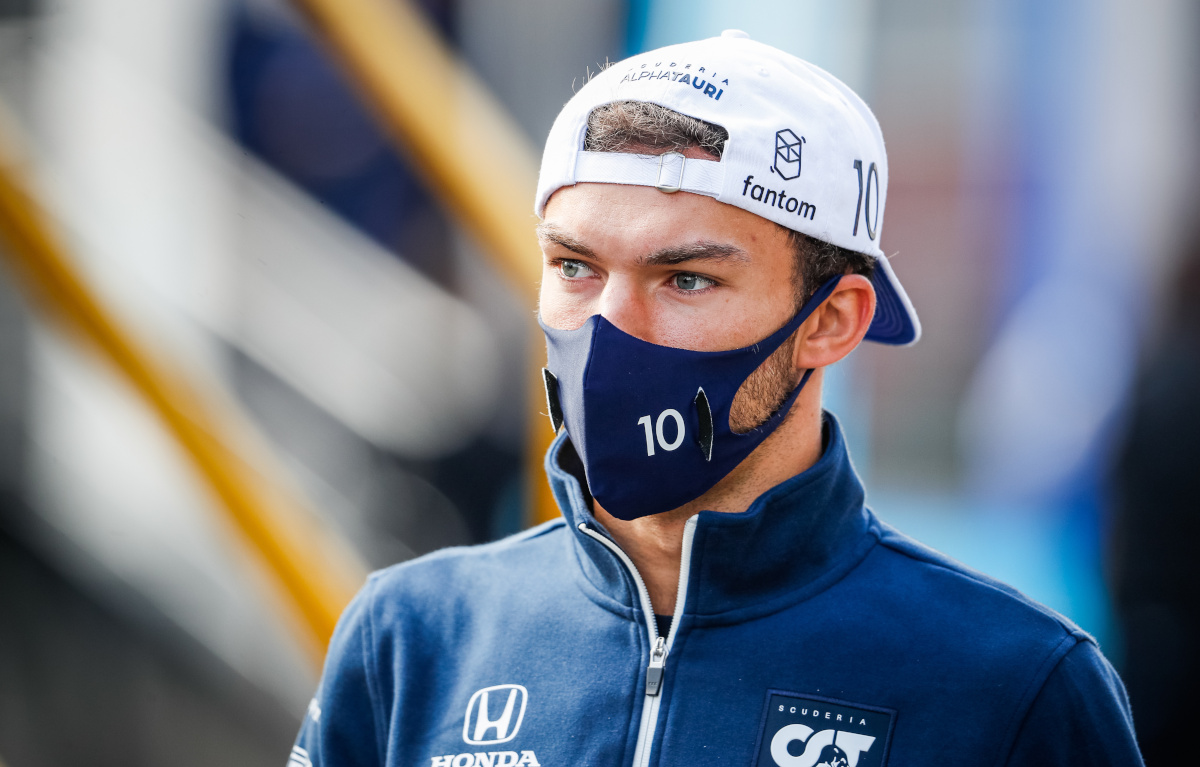 Pierre Gasly reckons there is more than just performance in play with Red Bull's decision not to promote him for 2022.
Dropped by Red Bull just 12 races after his promotion, Gasly rejoined the junior team, now titled AlphaTauri, where he has proven to be one of F1's star drivers.
With three podium finishes, including a race win at the 2020 Italian Grand Prix, the Frenchman is the Faenza team's most successful driver ever. He is also one of only two drivers, the other being Sebastian Vettel, to ever win a grand prix with the junior team.
And yet it has not been enough to earn another Red Bull promotion.
The team announced last month they would be continuing with Sergio Perez as Max Verstappen's 2022 team-mate, closing the door on Gasly – who has now been confirmed for another year at AlphaTauri, along with his current colleague Yuki Tsunoda.
He feels the decision was based on something other than performance.
Pierre Gasly has qualified in the top six on 10 occasions this season, three more times than Sergio Perez.

Make of that what you will… #f1 pic.twitter.com/PvQuAFxKMw

— PlanetF1 (@Planet_F1) September 4, 2021
Get your hands on Pierre Gasly merchandise via the official Formula 1 store
"I wonder why," he responded when asked by Sky F1 pundit Nico Rosberg why Red Bull did not take him.
"There were discussions and I think they were really happy with my performance, but obviously there is not only this into the [consideration].
"You know, like me, how difficult it is. They made their decision.
"Obviously it was a small disappointment for me because that's where I want to be.
"I want to have a fast car. I'm not saying AlphaTauri… you know, give me a really strong car.
"It was up to them. Unfortunately it didn't happen. It doesn't mean it won't happen in the future, but for sure next year I'm not going to drive there."
Before Red Bull's announcement, the team's advisor Helmut Marko had made it clear on several occasions Gasly was not even in the running for 2022.
While conceding the 25-year-old is "driving at his best", he added that "being number one in a very good B team is a very different story to being number two to Max Verstappen at a top team. Mentally that makes a big difference."
And given Verstappen has said he would be happy finishing his career with Red Bull, it begs the question will Gasly ever be promoted? Marko says one day, maybe.
"We are looking at his progress," he told NewstalkZB. "And in the next two years we will make a decision whether he will be on the free market or whether we will take him to Red Bull."
He added: "Perez is 31 years old now, so he won't be too long [overall] in Red Bull Racing."