Gasly is aware of clear Red Bull ultimatum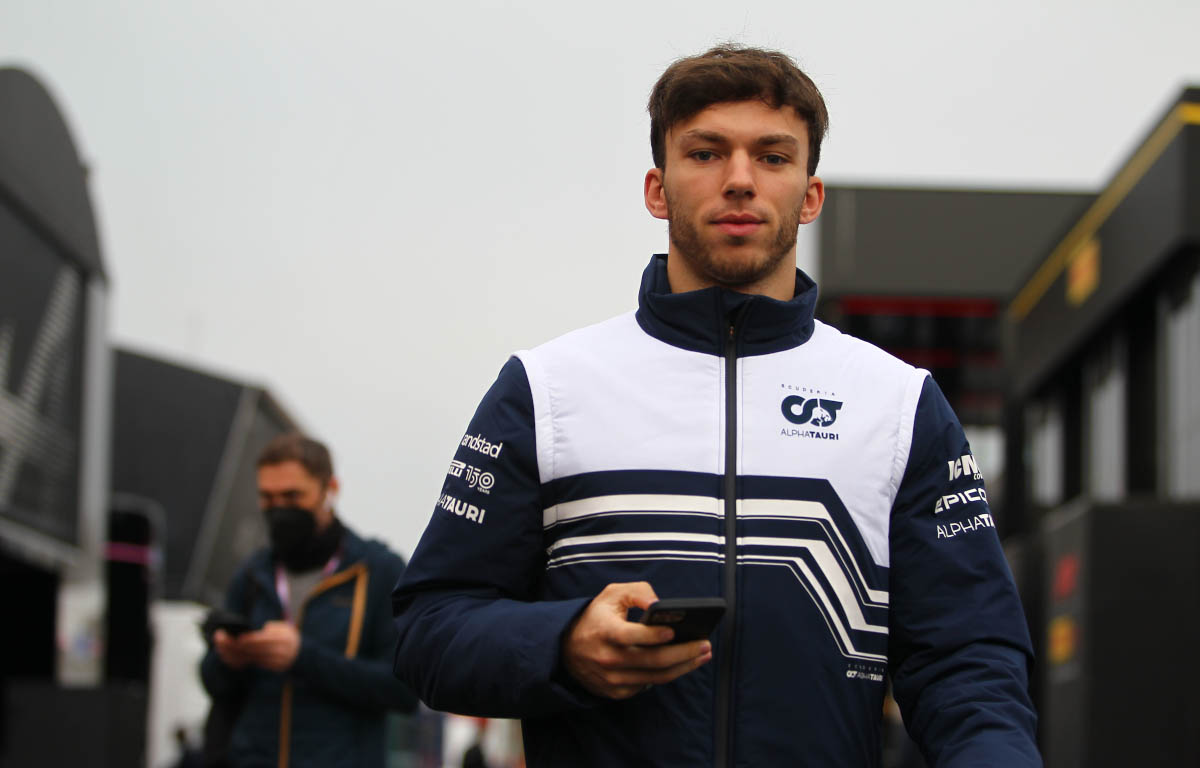 Pierre Gasly knows that if he is not a Red Bull driver by the start of 2024, his Formula 1 future could well lie elsewhere.
Gasly has made no bones about his opinion that he deserves to be back at the senior Red Bull team alongside Max Verstappen, having been swiftly demoted back to the junior squad after only half a season in 2019.
He has since flourished at AlphaTauri, regaining his confidence and subsequently becoming a Formula 1 race winner after a sterling drive at Monza in 2020, alongside further podiums in what is ostensibly a midfield car.
The Frenchman comfortably had the beating of team-mate Yuki Tsunoda in 2021, and Gasly's current deal is due to expire at the end of next season.
With that, he admitted it's pretty much back to Red Bull or bust for his career with the team, but insists it's too soon to talk about his next step.
"Helmut [Marko] has already said it, so it's no longer a secret that I have one year left on my contract after this year," Gasly told the Dutch edition of Motorsport.com.
"Then it's clear: either we make the move to Red Bull, or not. What happens after that, it's far too early to talk about that. I am now focusing on this year, that it goes as well as possible.
"But it is clear that I want to be in a fast car that I can fight with for victories. That is the only thing that matters to me.
"I want to win races in Formula 1 and I need a car that allows me to do that. We will discuss it with Helmut when the time comes."
Gasly also spoke previously about potential opportunities opening up in 2023, given that the majority of drivers on the grid are going to be out of contract at the end of the season, prompting what is likely to be a significant reshuffle on the Formula 1 grid – and the 26-year-old could well end up being one of the drivers on the move, if the right seat comes up.
After being a regular inside the top six drivers in qualifying and compiling his first 100-point season in Formula 1 last year, Gasly hopes to continue his form into the new era of the sport and match his achievements, if not better them.
"I am very confident," said AlphaTauri driver. "I am very happy with the people I have around me now. I am very happy with my engineers, the way we function as a team and the responsibilities I have within the team.
"I must say that I feel good in my skin. I know that I am facing an important year in my career when it comes to taking the next step.
"Last year was fantastic and this year I hope to do at least the same, if not more. I want to take this team as far forward on the grid as possible. That is my personal goal."
2022 a key season but it's business as usual for Gasly
Pierre Gasly says that he will be keeping the driving style he adopted in 2021 for 2022.