Pierre Gasly reflects on Red Bull years and ageing like 'good red wine'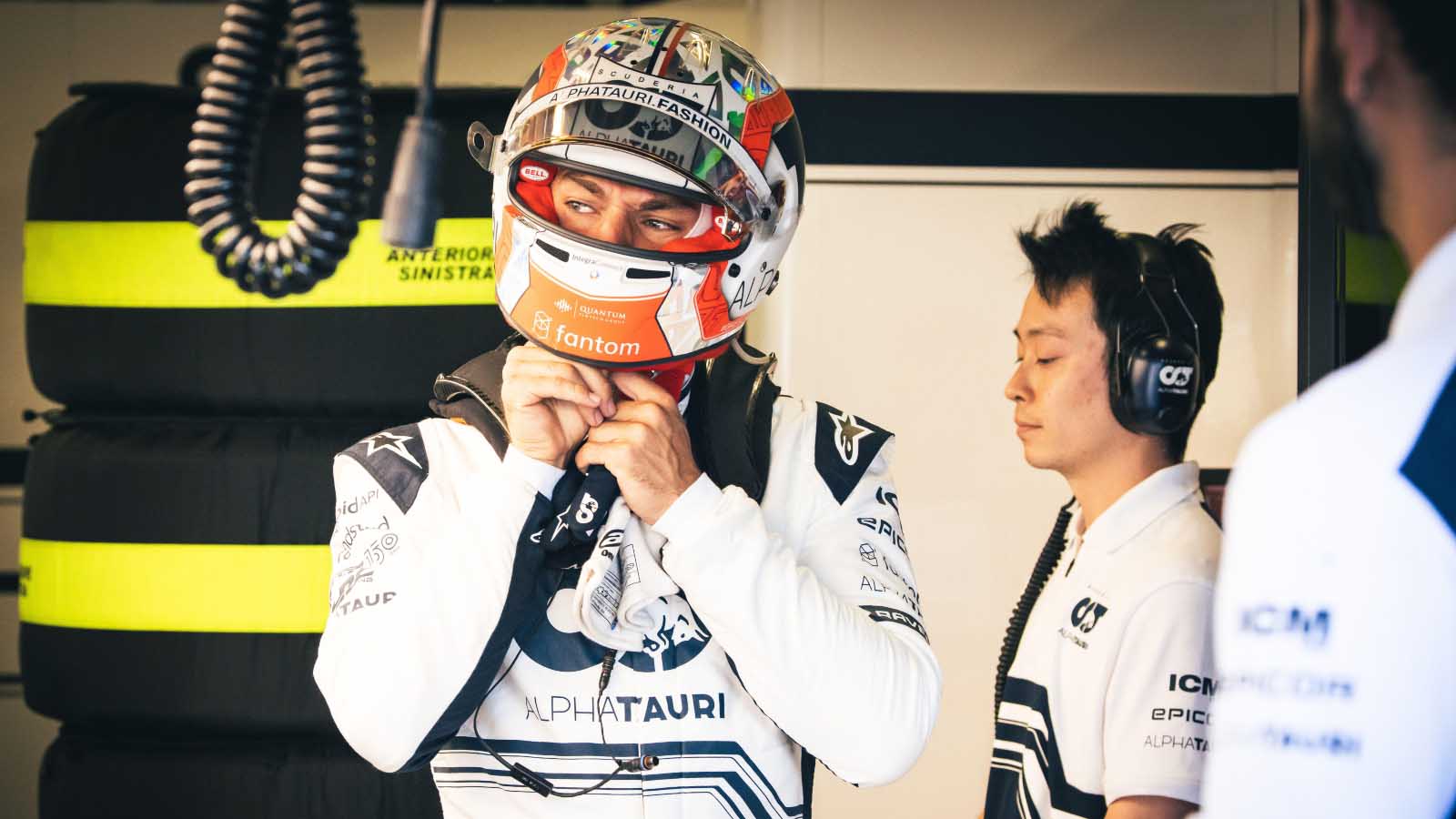 Pierre Gasly maintains he has no regrets as he prepares for his final race as driver part of the Red Bull family.
The Abu Dhabi Grand Prix will be the last time, for the foreseeable future, that Gasly races with the charging bull of Red Bull on his helmet as he is due to move to Alpine for the 2023 season.
It brings an end a nine-year association with Gasly joining as a junior driver before being given the seat at Toro Rosso and then Red Bull. He would return to AlphaTauri in 2019 and bring his race tally for the team up to 95, the most one driver has taken part in for Red Bull's sister team.
While his time in the top seat at Red Bull threatened to derail his whole F1 career, Gasly has maintained he has no regrets about his stint alongside Max Verstappen and said that "whatever was meant to happen, happened."
"Not at all," he replied when asked by media including PlanetF1 if his move felt bittersweet. "This was my career and my story was Red Bull.
"I really believe that whatever was meant to happen, happened and it's meant to be like that,  I've learned a lot. I think I'm definitely in a much stronger position, much stronger driver than I was.
"If I'm the person that I am today, it is thanks to the experience that I've had there."
Despite leaving Red Bull, Gasly was optimistic that "the best is yet to come" and that he believes he has aged "like a good red wine."
"I've grown up a lot, whether it was on track or off the track and if you ask me, I would not change it for anything," Gasly said.
"I'm 26 now, every year getting better, like a good red wine. I don't know where this is going to stop. But I just know personally I just keep getting better.
"I know the best is yet to come so I'm really grateful for what's happened. [It] could have been different but at the end of the day, it's just happened the way it was. There have been a lot of lessons learned from that [which] is the most important [thing]."
With just one race left this season, Gasly is currently 14th in this year's Drivers' Championship and should he end the season in that spot, it would represent his worst campaign since 2018.
Additional reporting by Thomas Maher
Read more: Where did it all go wrong for Mick Schumacher…and what comes next?