Gasly/Vettel could have 'ended up in the harbour'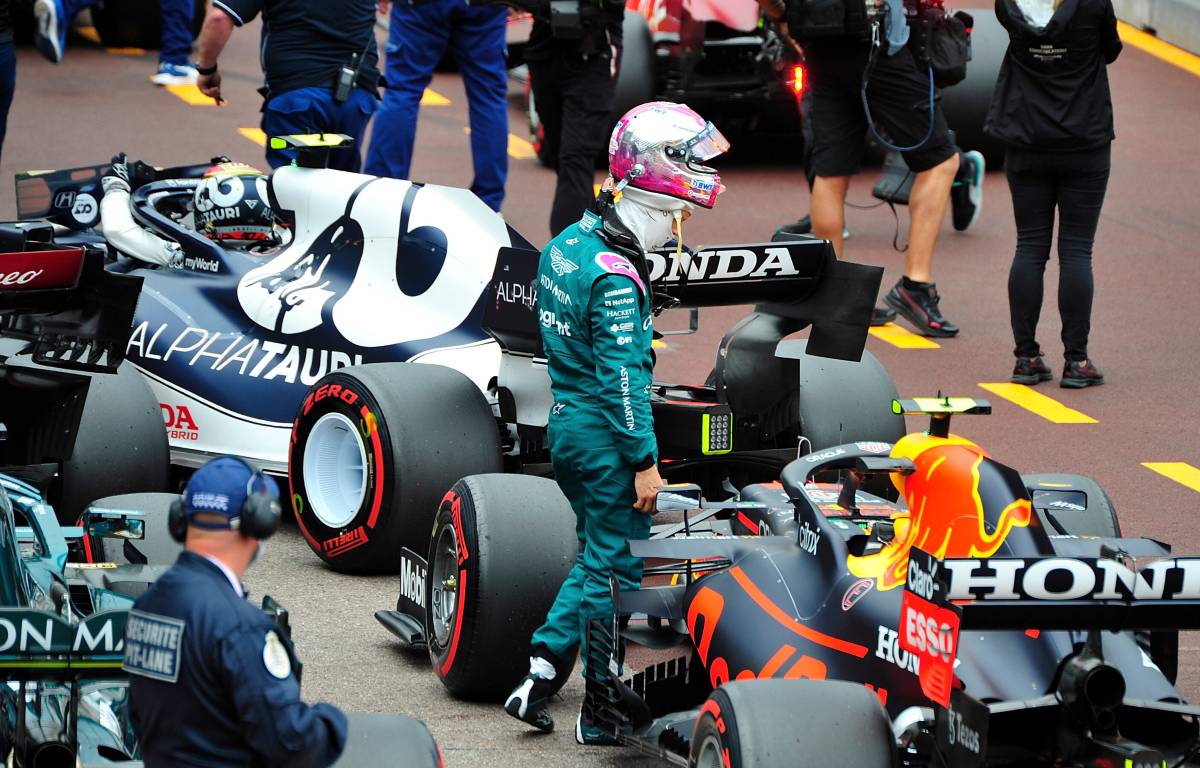 Pierre Gasly had no complaints about Sebastian Vettel's hard but fair overtake in Monaco, though they risked a dip in the harbour.
Any Formula 1 overtake in Monaco takes a huge amount of effort and often a great deal of risk, both of which were seen when Vettel forced his way ahead of Gasly.
Vettel would jump both Lewis Hamilton and Gasly in the pits, though P5 was not quite secure as Gasly tried to battle back up Beau Rivage.
It would be Vettel who emerged victorious from that scrap as he got the job done at Massenet, securing the P5 which he would hold until the end of the race, comfortably Vettel's best result in Aston Martin colours.
Of course it could have ended far differently considering how fine the margins are in Monaco, but nonetheless Gasly and Vettel just about kept it clean.
"Honestly, I went to see him and I told him there wasn't one more centimetre he could have squeezed," said Gasly after the race.
"You know going up the hill it's not really straight. It's actually like turning a bit, and I was hoping for him to give the space, but until I got there I didn't know.
"It was pretty close. It was tight, really hard racing, but still fair. We still made it.
"I think if I would have been a bit more aggressive, we would probably both ended up in the harbour, so yeah I'm glad we came out of it."
Seb on his overtake on @PierreGASLY : "Pierre was right next to me. You don't see much. The mirrors aren't that great. It's not like 4K or HD (laughs). Pierre was a bit in my blind spot. I talked with him shortly after the race."

— tami. (@Vetteleclerc) May 23, 2021
Check out all the latest Sebastian Vettel/Aston Martin merchandise via the official Formula 1 store
Vettel admitted that Gasly was in his blind spot as they rose up through Beau Rivage, and so initially he did not know the AlphaTauri was there.
"You don't see much, and he was in the dead angle, the blind spot where I can't really see him," Vettel confirmed.
"We go up and then at some stage it starts to go left and right, left and right.
"I quickly spoke with him and he said he didn't know if I saw him and if I will give him room. I gave him room, but I also had to go in the pickup.
"I had fresh tyres, so just enough, I guess, and I was just that quarter of a car to half a car in front, which made the difference."
With that result Vettel rises to P11 in the Drivers' standings, overtaking team-mate Lance Stroll, while Gasly will head into the Azerbaijan Grand Prix P9 in the standings.
Follow us on Twitter @Planet_F1, like our Facebook page and join us on Instagram!