Pierre Gasly summoned before stewards over alleged red flag infringement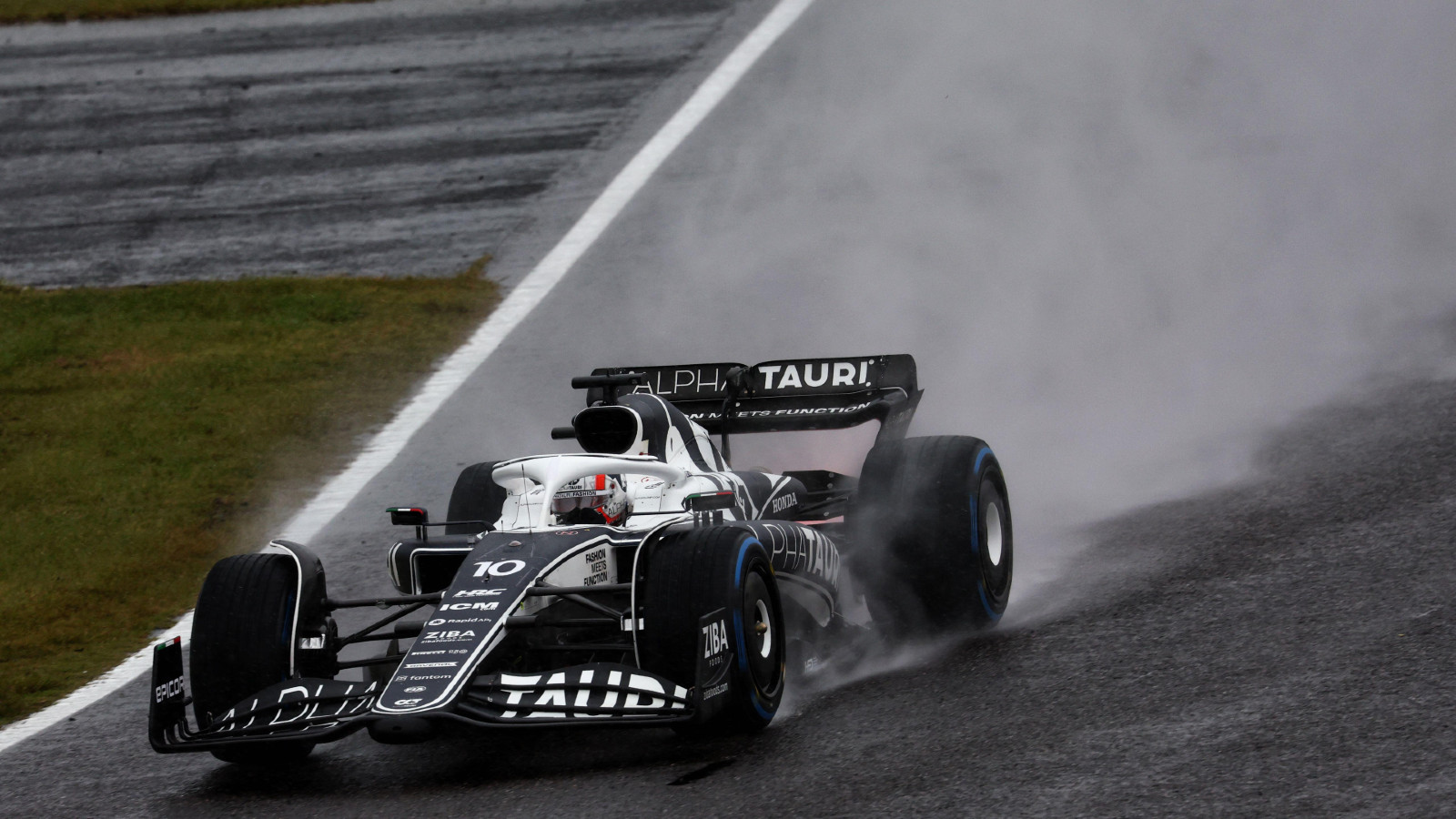 The stewards at the Japanese Grand Prix have summoned Pierre Gasly before them, due to an alleged breach of the red flag rules.
The French driver has been called before the race stewards at Suzuka, due to an alleged breach of the red flag rules.
Gasly had pitted at the end of the first lap of the race, having picked up debris from a crash involving Ferrari's Carlos Sainz. With the Safety Car on track grouping the cars up front, Gasly was hurrying around the track to catch the pack when he passed the scene of Sainz's crash.
A recovery tractor was on the circuit, just off the racing line, prompting a furious tirade from Gasly as he pointed out the danger of the scenario.
Evoking memories of the tragic circumstances of the 2014 Japanese Grand Prix, in which Jules Bianchi sustained injuries that ultimately proved fatal after colliding with a recovery vehicle, the circumstances of the moment have led to the governing body coming under intense scrutiny by broadcasters and fans on social media.
The FIA have confirmed the incident involving the tractor will be investigated following the race, while Gasly has also been summoned due to the speed he drove around the circuit under red flag conditions.
The summons stated that Gasly was summoned for an "alleged breach of Article 57.2 of the FIA Formula 1 Sporting Regulations – Speeding under Red Flag Conditions (Car 10 [Gasly] reached speeds of up to 250 km/h when completing the lap under the red flag after passing the scene of the incident)."
Update: Pierre Gasly has been given a time penalty and penalty points for the incident.
Aside from Gasly's reaction to passing a recovery vehicle on circuit, McLaren's Lando Norris has taken to Twitter during the extended red flag stoppage to acknowledge the scary moment.
"Wtf. How's this happened!?" he said.
"We lost a life in this situation years ago. We risk our lives, especially in conditions like this. We wanna race. But this… Unacceptable."
Read More: F1 live timing and commentary from the Japanese GP