Gasly: 'Matter of time' until Max wins a title
Pierre Gasly believes it is just a "matter of time" until his former Red Bull team-mate Max Verstappen becomes World Champion.
Making his debut at the 2015 Australian Grand Prix aged only 17, it quickly became apparent Verstappen had the potential to be one of Formula 1's major players.
In recent years, the Dutchman has added consistency to his game along with greater calmness and control, all in preparation for when he would finally have a car capable of challenging Mercedes and Sir Lewis Hamilton for championships.
And it seems like that time has now come. Both Red Bull and Mercedes find themselves battling it out at the top of the sport as the Austrian outfit look to end Mercedes' run of seven straight Drivers' and Constructors' titles, with Verstappen leading the charge.
And once the the car is capable, Gasly believes a World Championship follows for Verstappen.
"Max, for sure, clearly. He is already there and it's a matter of time before he's World Champion in a car that allows him to be World Champion," Gasly told RaceFans.net.
The Frenchman added that Charles Leclerc also "will be up there" and despite not often racing directly against Mercedes protege George Russell, Gasly can "see him fighting up there as well".
Russell is not the only Mercedes-managed driver looking to lead Formula 1 into a new generation. Esteban Ocon, currently in his final contracted season at Alpine, is also in contention for a 2022 drive with the German outfit.
But while Gasly has no doubt Verstappen and Leclerc will fight for titles, he is not yet convinced about Ocon.
"It's a bit early [to say]. He's a good driver. But so far I think we need to wait a bit longer to see if he's able to fight," he said.
"I think Max and Charles have showed enough to show they have the potential to be up there, that's for sure."
And of course, Gasly fully intends on inserting himself into the title picture at some point.
"I'm in the sport and I'm working every day. I'm training every day to one day be in a position that I can fight for World Championships," he confirmed.
"I just want to fight for wins and championships and that's my goal."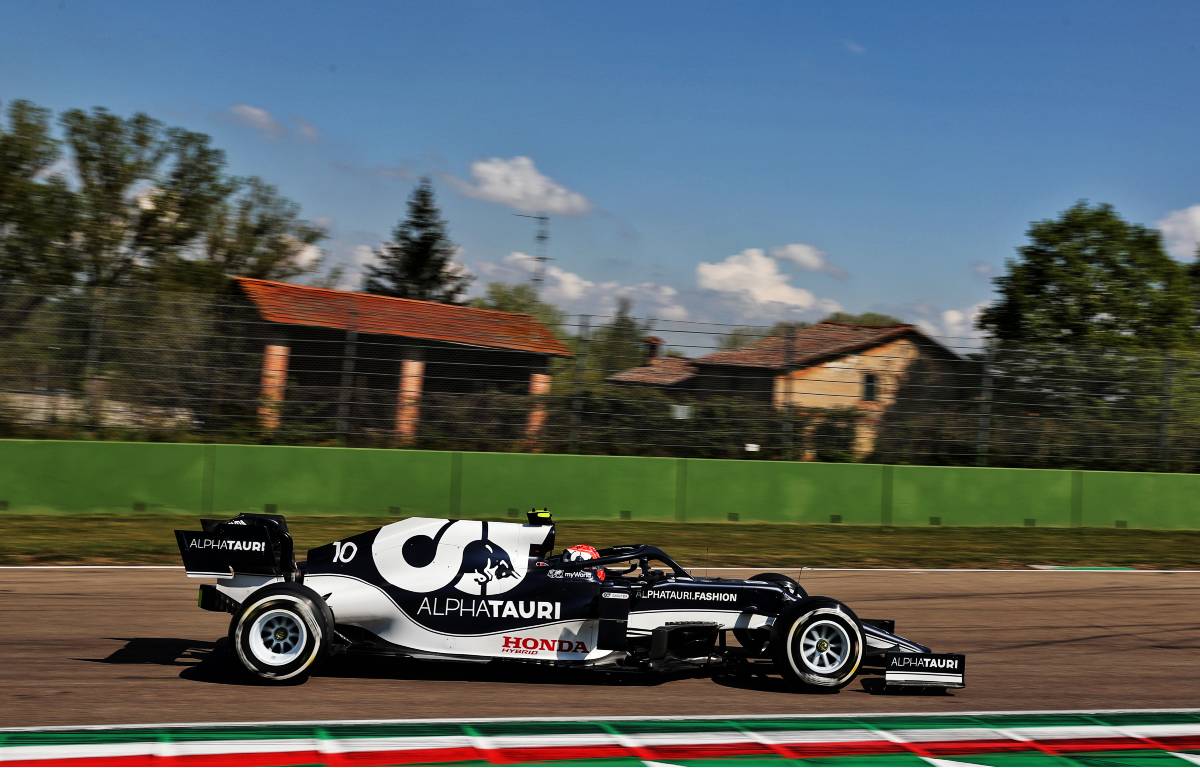 Check out all the latest AlphaTauri merchandise via the official Formula 1 store
Gasly's stint at Red Bull in 2019 did not work out, but back at AlphaTauri his stock has risen significantly with a string of impressive performances and even a race win at the 2020 Italian Grand Prix.
So does Gasly see himself fighting for wins and championships with AlphaTauri down the line?
"We are talking quite some years because obviously you don't become like a top team within a year or two, it's a long-term project," he explained.

"They are really putting the effort in and doing a lot to create their own identity and be a strong contender in Formula 1. It's too early to know if they will have everything they require to fight against teams like Mercedes and Red Bull.
"I think today, no, it's too small a team. But then if they really put the resources and the money and the infrastructure to do it, then why not?
"We've seen in MotoGP some factory or private teams can fight against the top teams. If the regulation is also going that way, I think it's something that could be possible."
Follow us on Twitter @Planet_F1, like our Facebook page and join us on Instagram!