Gasly told to 'do a Sainz' and leave Red Bull for McLaren
Formula 1 journalist Tom Clarkson believes Pierre Gasly should follow the same path as Carlos Sainz and leave Red Bull.
Sainz made his Formula 1 breakthrough as part of the Red Bull driver programme, he and Max Verstappen both debuting for Toro Rosso in 2015.
Both drivers went on to take different career paths though, Verstappen now a Red Bull driver and World Champion, while Sainz currently finds himself fighting Red Bull at the front of the grid as part of the Ferrari team.
Sainz joined Ferrari from 2021, following stints at Renault and McLaren.
Another Red Bull driver is now faced with a choice, that being Pierre Gasly, who has seen his hopes of returning to the main Red Bull team take a huge hit now that Sergio Perez's contract has been extended until 2024.
Gasly then will remain at sister team AlphaTauri, with his contract up at the end of 2023.
And Clarkson feels this is the opportunity for Gasly to bid farewell to Red Bull, naming McLaren as a good next destination as rumours continue to swirl regarding Daniel Ricciardo's future with the team.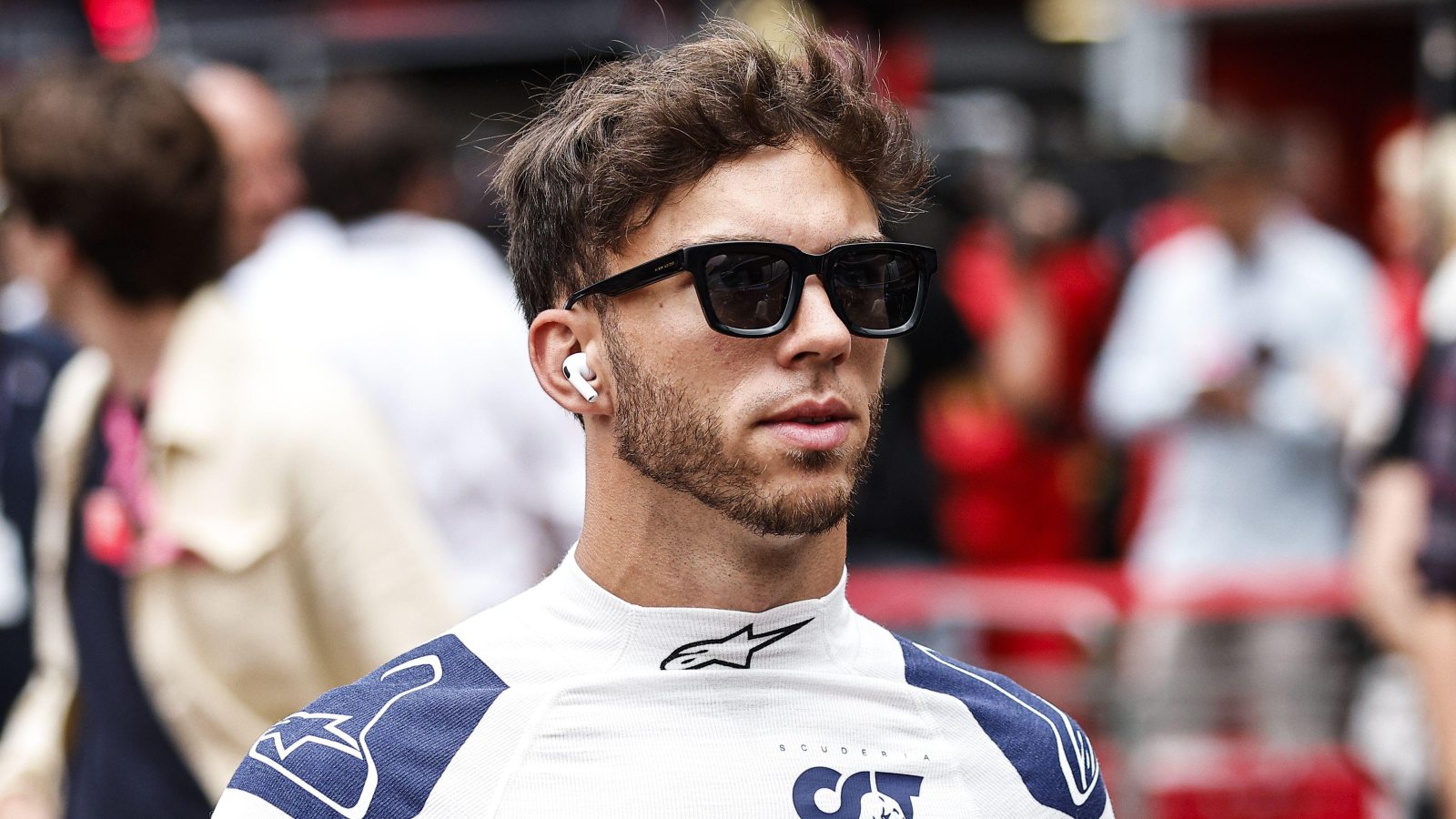 "Pierre needs to do a Carlos Sainz," said Clarkson on the F1 Nation podcast.
"He needs to leave the Red Bull family to progress his Formula One career. And I think for him McLaren would be a very good shout."
1996 Formula 1 World Champion Damon Hill added: "Well he definitely can't go up to the big team now, because it's a lockout unless Max leaves."
To that point, Clarkson believes that Perez's upturn in form at Red Bull has done very little to help Ricciardo's cause.
Both Perez and Ricciardo struggled to adapt to their respective new teams in 2021, but this season following the sweeping regulation changes, Perez is now much closer to Verstappen in terms of performance, helping him to that multi-year deal, but Ricciardo is still struggling to rise to the standard being set by his McLaren team-mate Lando Norris.
Presenter Natalie Pinkham questioned why it is the case that after Ricciardo won the 2021 Italian Grand Prix, it simply just will not "click again" for the Aussie?
Clarkson would then suggest that Perez's improvement has not helped Ricciardo and how his performances are being viewed.
"I don't think Checo Perez's performances this year have helped Daniel," Clarkson claimed.
"I think he and Daniel had very similar seasons last year, in terms of getting used to their new teams, getting used to their new cars. Checo has then taken a big step forward this year."
Torquing Point: Sergio Perez Back-to-back Wins? - Azerbaijan GP Preview
Sergio Perez was the winner last time out at the Monaco Grand Prix, but let's not forget he also won last year's Azerbaijan Grand Prix. Can he make it 2 in a row in either case?