Gasly 'sad' as top teams now even further ahead
Formula 1's all-new regulations may have bunched up the midfield, but Pierre Gasly says the sport's top three teams are now in a "different world".
Introducing all-new regulations this season aimed at levelling the playing field, while it has made the racing more interesting, the same two teams – Red Bull and Ferrari – have won week in and week out.
In fact only four teams have featured on the podium with Mercedes bagging a handful and Lando Norris P3 at the Emilia Romagna Grand Prix.
Gasly, who has yet to break into the top-six in qualifying with his closest attempt being a P7 on the Miami grid, fears the top three outfits are further out of reach than ever before.
"I think if you look from fourth-fastest to probably the last actually, I think we all bunched up quite a lot, but the top three is a different world," he told Autosport.
"Even last year, I got excited many times because I could outqualify a Ferrari, sometimes the Red Bulls, sometimes Mercedes.
"I felt like this top-three, they were faster, but they were not such a different league that you could tease them sometimes.
"This year, there is no way. It's clearly a big step.
"Only [Valtteri] Bottas can challenge at times. We're literally fighting for seventh, which is a bit sad, because clearly the target was to close [up]."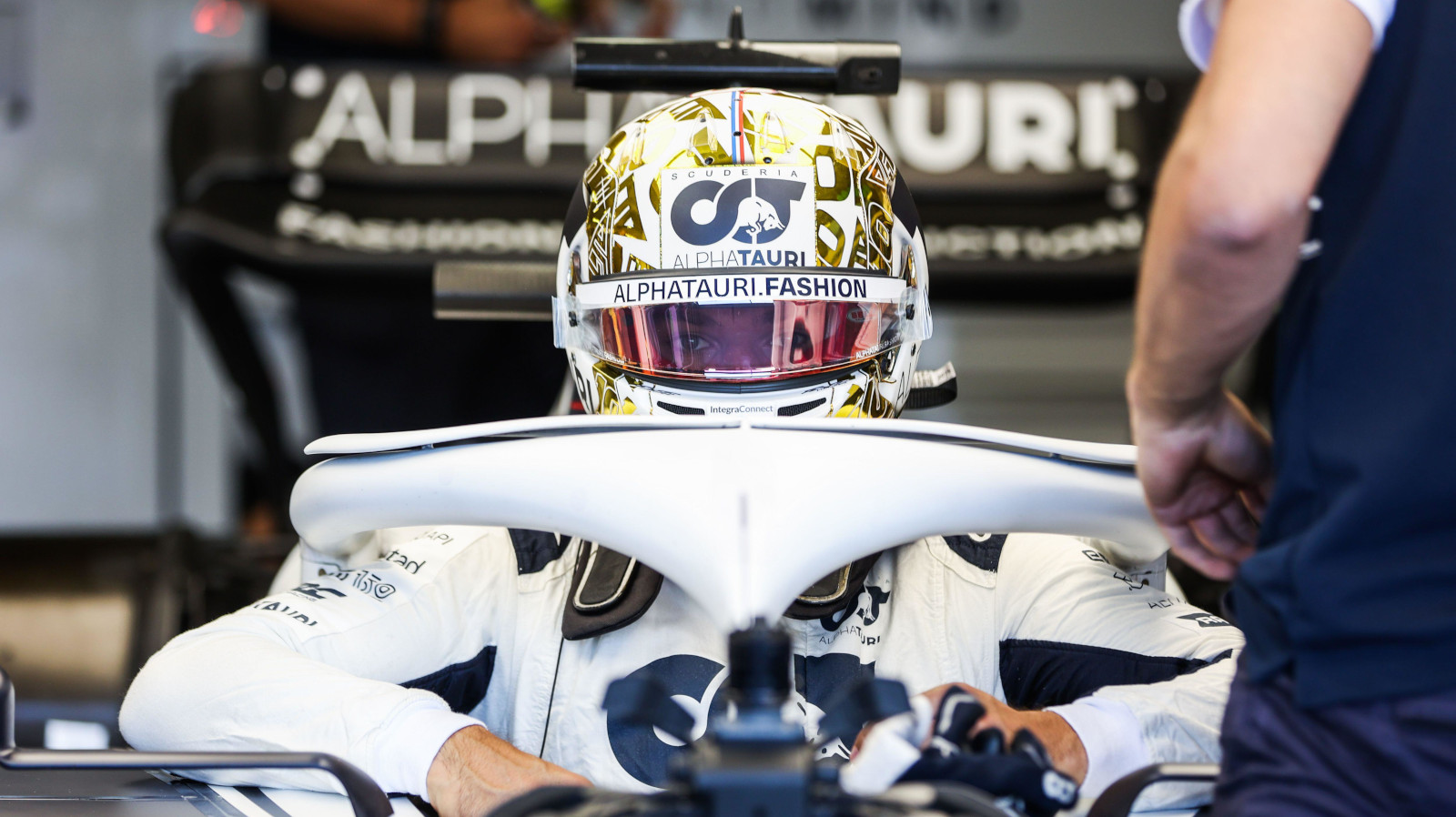 The AlphaTauri driver reckons such is the advantage of the leading Red Bulls and Ferraris that they can even make a mistake in qualifying and still put their car inside the top six.
"Today I think even if you're driving a Ferrari or Red Bull, you can go completely wide at one corner and still qualify in the top six, compared to a guy who nailed his lap with another car," he rued.
"If you make a mistake, if you do a pole lap, you should be penalised and be at the back of the field. It's been always like this. Hopefully with the regulations, it's going to close up a bit."
Gasly's comments come on the eve of the Azerbaijan Grand Prix, the last time the Frenchman sprayed champagne on a grand prix Sunday.
He was third in last year's race, joining Sergio Perez and Sebastian Vettel on the podium, and hopes to "defend" that position this season.
"I have a good feeling about this race, as the Baku track is made up of nothing but slow corners and we know that, so far this year, we seem to struggle more in high speed turns," he said.
"So, I think the layout could potentially suit us. We mustn't forget there's that long main straight, so we will have to see how we deal with that.
"But overall, I'm reasonably optimistic we can perform well there.
"Last year we did really well here, as I finished on the podium in third place after qualifying fourth and it was an excellent race for the team as Yuki was also in the points in seventh. So, we come to Baku to defend that result.
"Getting a tow down that final long straight would be helpful for Qualifying, but apart from that, it's another street circuit, very twisty and tight with characteristics similar to Monaco."
All eyes on Baku this weekend
Formula 1 arrives to the streets of Baku this weekend for the Azerbaijan Grand Prix.