Gasly: 'There wasn't space' with Perez and Alonso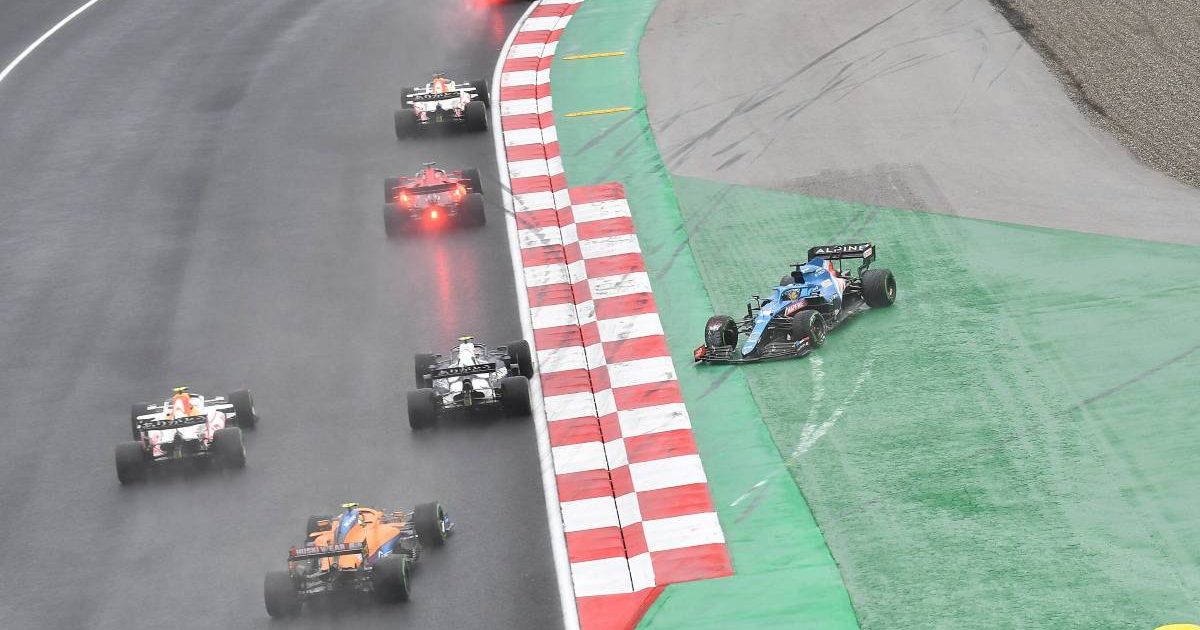 Pierre Gasly felt he had nowhere to go as he picked up a penalty for first-lap contact with Fernando Alonso at the Turkish GP.
Gasly from P4 on the grid and Alonso in P5 would find themselves battling into Turn 1 at the start of the Turkish Grand Prix, but their scrap turned physical when the pair made contact, sending Alonso into a spin.
Ultimately the stewards judged Gasly to have been at fault, and he was forced to serve a five-second penalty during his one and only pit stop of the race. He also picked up two penalty points for his superlicence.
"Gasly tried to negotiate Turn 1 with [Sergio] Perez on the inside and Alonso on the outside," the stewards determined.
"Alonso was slightly in front of Gasly at the exit of the corner when both cars made contact, causing Alonso to spin.
"The stewards determine that Gasly was predominantly at fault for the collision as he did not leave enough space for Alonso on the outside.
"It should also be pointed out the stewards do not consider this incident as an unavoidable Turn 1 contact between two cars as Gasly was not sandwiched between two cars when he touched Alonso's car."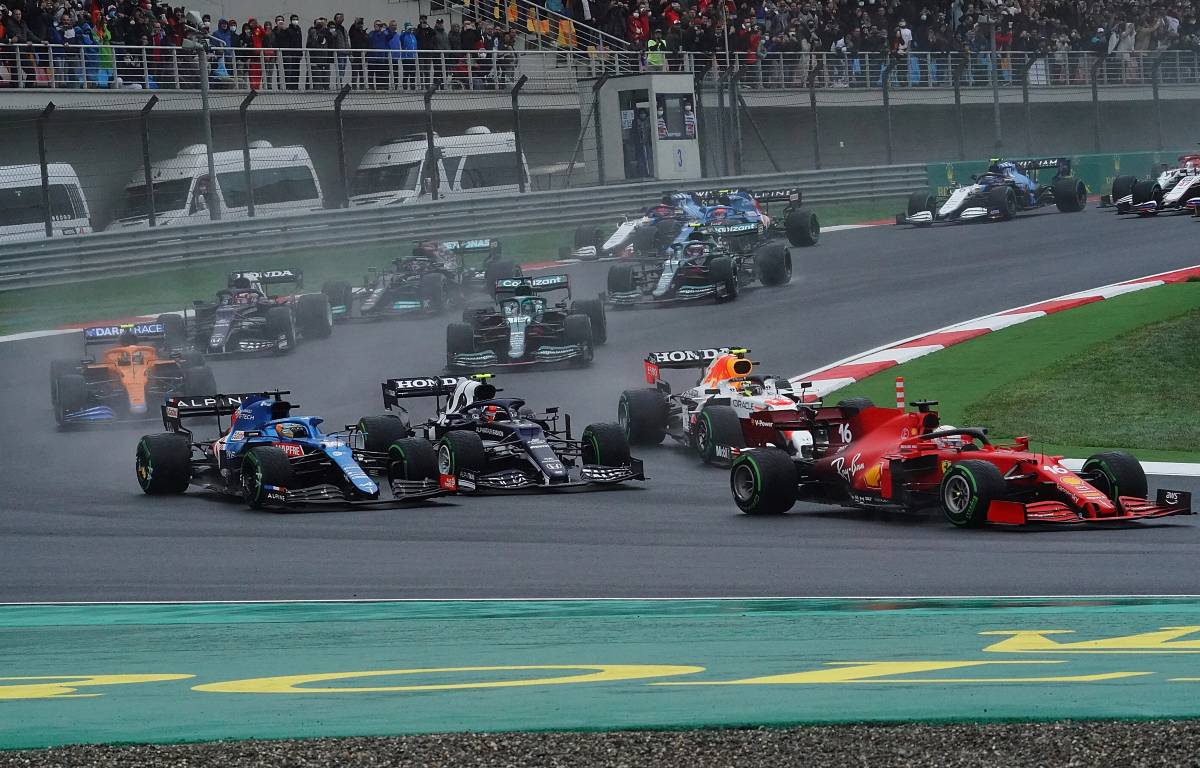 Get your hands on Pierre Gasly merchandise via the official Formula 1 store
However, Gasly very much believes that he did run out of road with Perez and Alonso to either side of his AlphaTauri.
"There was contact and I haven't really seen the footage," he told reporters of the penalty.
"For me it was tight with Sergio inside me and Fernando was on the outside, so honestly there wasn't space, but yes there was contact. I did the penalty, I don't know if it was the right thing or not. I need to look at the footage first.
"I saw Fernando was there, I also saw Sergio was there, and I tried to go where I could. We know it is always usually not a good mix when there are that many cars. I don't have any other similar situations that come to mind. That is just the way it is."
Gasly would finish the race an impressive P6 on a weekend at Istanbul Park where AlphaTauri looked pacy, though it would have been P5 for the Frenchman without that penalty, having crossed the line 2.5 seconds behind Lewis Hamilton.
PlanetF1 Verdict
A step in the right direction for AlphaTauri
AlphaTauri had a good weekend with both Pierre Gasly and Yuki Tsunoda performing well.