Pierre Gasly v Yuki Tsunoda: Two drivers in desperate need of fresh starts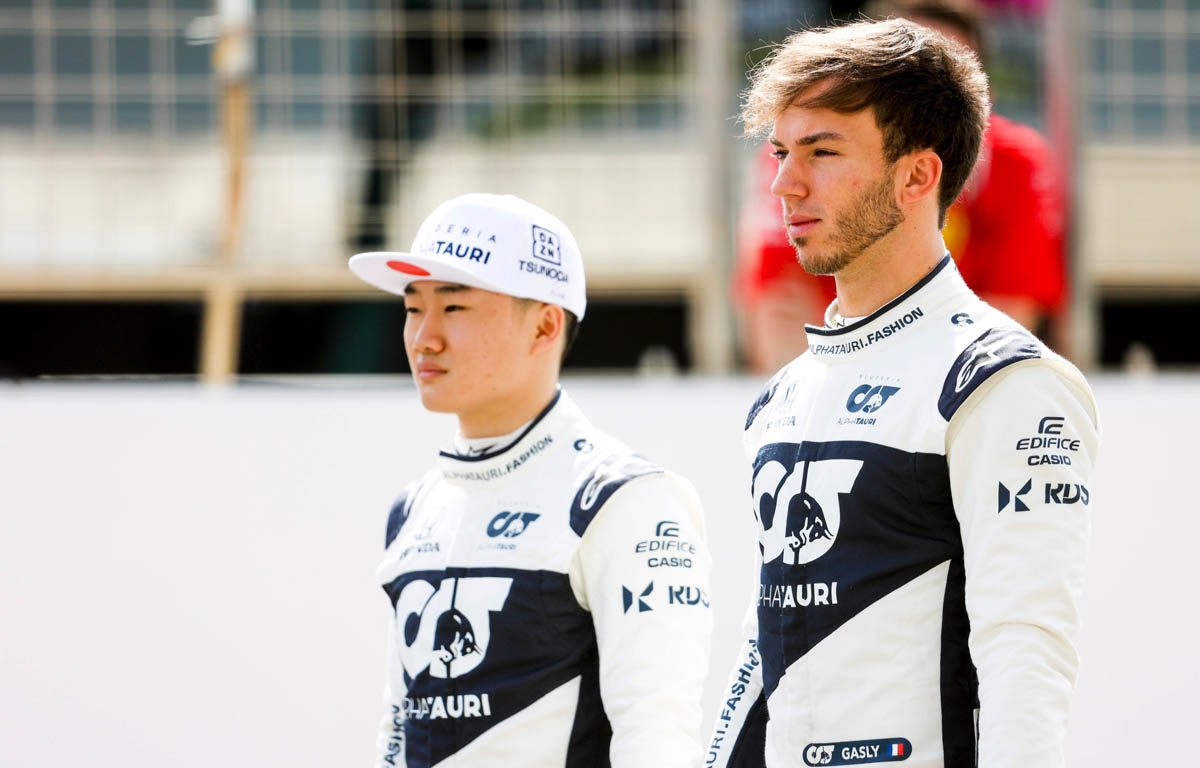 Qualifying: 13 – 9
Races both finished: 8 – 4
Points: 23 – 12
After the highs of 2020 and '21, this year's championship was a reality check for Pierre Gasly while Yuki Tsunoda can be grateful for Franz Tost's three-year theory.
But as team-mates the AlphaTauri pairing were let down by their AT03, its lacklustre single lap pace and poor reliability. The team in turn could respond to that by saying they were let down by their drivers being involved in one too many crashes.
The Faenza squad largely went unnoticed this season with their results nothing to write home about, a scattering of points for both drivers, Gasly bagging six top-ten results with a best showing of P5 at the Azerbaijan Grand Prix; Tsunoda racking up four with his best a P7 at the Emilia Romagna Grand Prix.
With two retirements, one in fact a non-start given Tsunoda's car broke down on the way to the grid in Saudi Arabia, team boss Tost admitted the team was "two steps behind". It was deficit they were never able to recover from, not helped by crashes from the drivers and at times strange retirements.
Tsunoda's DNF at the Dutch Grand Prix was probably the only time the world took note of him this season, the Japanese driver drawing the conspiracy theorists out when he parked his car on the side of the track, returned to the pits seemingly to retire it there, was told to go back out by the team only to retire on the side of the track. The VSC he caused handing Red Bull driver Max Verstappen a free pit stop.
Aside from that it was a year with more DNFs, six, then top-ten results, four. He also didn't come close to his 2021 points tally of 32, but then again neither did Gasly.
The Frenchman scored 110 points last season and in 2022 could only manage 32. He went from 15 points-scoring Sundays to just six. And the podium wasn't in sight, ever. In fact it was the first time since his debut season that Gasly didn't spray the champagne.
It was a disappointment for the driver who had been on the podium twice in the past two years. It's also fair to say this year was his worst yet, both in terms of points and general performance.
This season his only headlines related to that one-race ban he's closed in on, the driver up to 10 penalty points on his super licence meaning one more infringement and he'll be sidelined for a grand prix. Tsunoda's on six. Both drivers can feel a little bit aggrieved at their team for that tally, AlphaTauri's lacklustre qualifying pace leaving them with a lot to do in the grands prix.
Gasly's potential forthcoming ban is, however, no longer AlphaTauri's problem as the driver bid farewell to the team in Abu Dhabi before making his way up the pit lane to the Alpine garage. Given AlphaTauri's contrasting fortunes to Alpine's, P9 versus P4, Gasly can look forward to shrugging off 2022 with a brighter future ahead.
For Tsunoda, the 22-year-old can thank his lucky stars team boss Tost believes a young driver needs three seasons to find his feet in Formula 1 as only Nicholas Latifi, not even the beleaguered Mick Schumacher, had a longer point-less run than his 12-race streak.
Next year, though, is year three and while he still has a lot to prove to Tost, he has even more to do to win over Red Bull motorsport advisor Helmut Marko.
The 79-year-old is already talking up Tsunoda's new team-mate and debutant Nyck de Vries' as team leader. It begs the question how much confidence does Marko have in the 22-year-old making enough progress to knock on a Red Bull door? Because history says a fourth year with AlphaTauri is out.
Read more: The ten drivers ranked 11-20 in the F1 2022 season