'Gasly won the Monaco Grand Prix for Red Bull'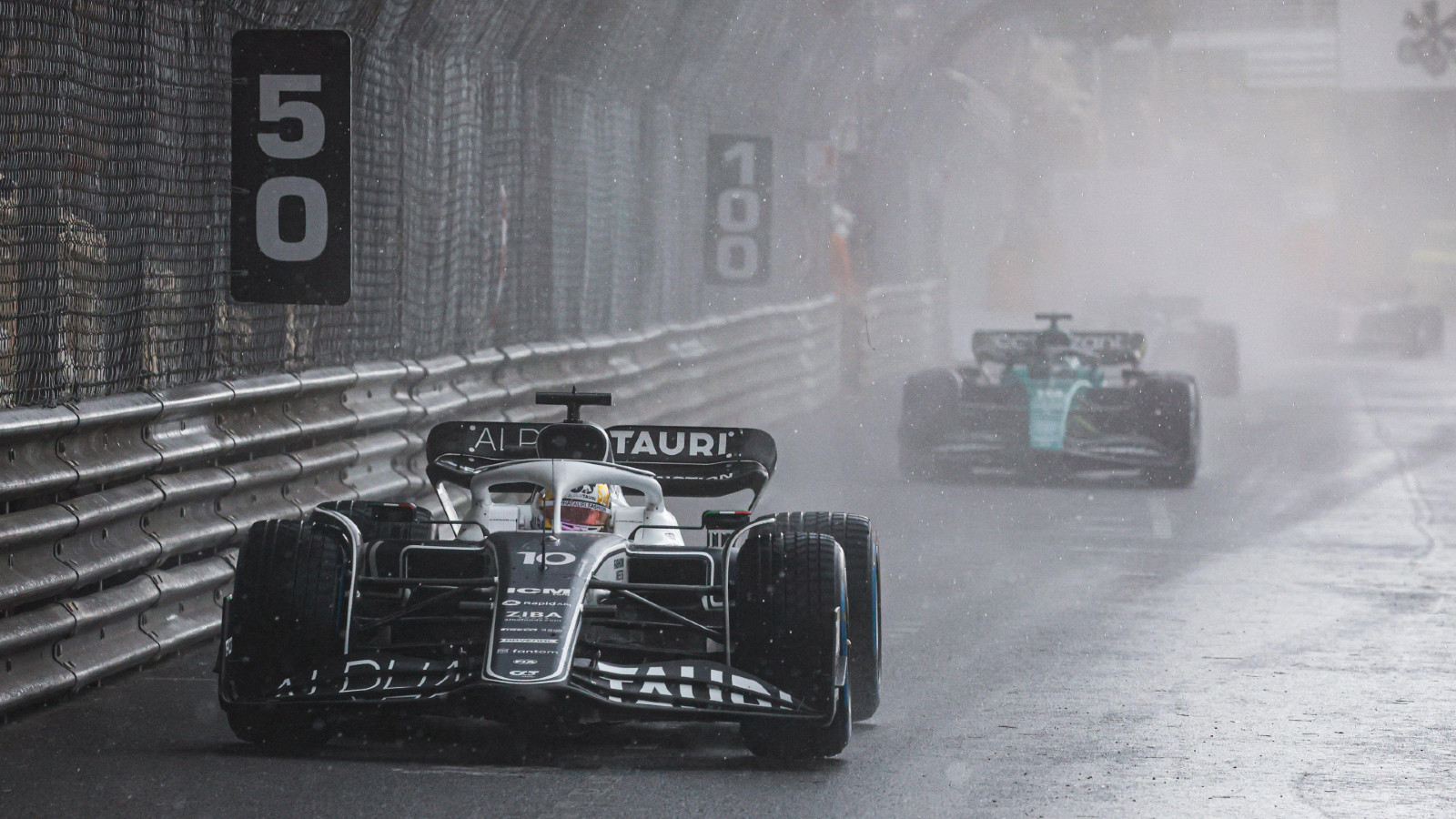 Former F1 driver Jolyon Palmer believes that Pierre Gasly's early switch to Intermediates helped Red Bull make their bold strategy calls.
Red Bull's aggressive call to bring Sergio Perez in from third place to switch to the Intermediate tyre may have been made off the back of watching Pierre Gasly's progress on the same tyre in the early stages, according to Jolyon Palmer.
The former F1 driver turned broadcaster believes the French driver's switch to Intermediates on Lap 2 of the Monaco Grand Prix played a crucial role in the eventual outcome of the race – Gasly was one of three drivers to pit to change to the green-marked tyres, although both Nicholas Latifi and Lance Stroll were forced to stop due to requiring repairs after crashing their cars.
Falling to 18th, Gasly quickly caught Alfa Romeo's Zhou Guanyu and, on Lap 12, squeezed past the Alfa Romeo on the run to Mirabeau. Just two laps later, Gasly caught Daniel Ricciardo and passed the McLaren out of Tabac.
Given the near-impossibility of overtaking at Monaco, these moves proved the Intermediates were the tyres to be on, with Red Bull the first of the top teams to pull the trigger on a switch when they called Perez in on Lap 16.
"It was all about teamwork!" 🤝

Christian Horner praised teamwork of the Red Bull team and Sergio Perez as their pit stop decisions led to Checo's Monaco win. pic.twitter.com/PMfaGOii0i

— Sky Sports F1 (@SkySportsF1) May 29, 2022
"I think what actually maybe gave Red Bull this win was Gasly was making progress in the AlphaTauri in a sort of perverse way," Palmer said on the BBC Chequered Flag podcast.
"He showed you could overtake and it meant that everyone wanted to go for the Inters. Because Gasly pitted so early and, on the Inters, was way quicker than anyone else. So, immediately, everyone knows 'OK, the Inters are quicker'.
"If Gasly had just been boxed in immediately by Zhou, having been five seconds a lap quicker, and was then just stuck, then no one would have taken the Inters.
"But, because Gasly made progress, people wanted it, and they did it."
Palmer pointed out that other drivers who made early switches to the Inters, such as Sebastian Vettel on Lap 6, failed to make similar progress.
"Other drivers that put on Inters didn't pass," he said.
"Gasly made a couple of moves, and that was kind of it. Vettel never made it past Zhou, you had Hamilton pitting and getting stuck behind Ocon and not making it through."
But Perez still needed a little luck to make his tyre gamble work, given that he came out on track behind the Wet-shod McLaren of Lando Norris. But the road opened up for Perez immediately, as Norris pitted for Inters at the end of Lap 17, Perez's out-lap.
"Perez pitted and he came out behind Norris and the key moment for Perez would be if he would pass Norris or not – he came out between Norris and Russell," Palmer pointed out.
"So, when Perez pitted, he had to pass Norris, – otherwise, he was dead in the water. Otherwise, he was just down in fifth place, genuinely, by the time everyone pits for slicks so it was a gamble from Red Bull and it worked, because Norris pitted. So the gamble was taken away and, in the end, it opened up the road for Perez."