Gasly still has eyes set on World Championship glory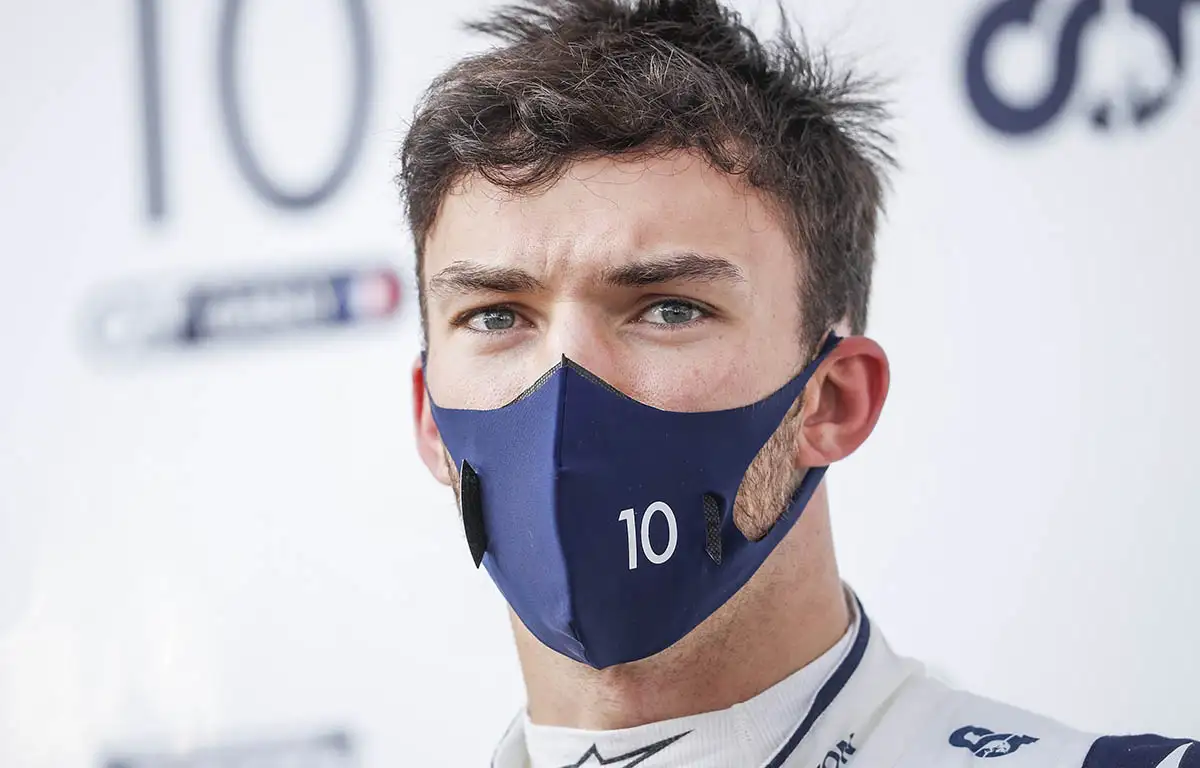 Pierre Gasly isn't giving up on fighting to become World Champion after a very successful season with AlphaTauri last year.
2021 was the best season yet for the 25-year-old, finishing ninth in the Drivers' Championship – just five points off Daniel Riccardo in eighth place.
The former GP2 champion now has his sights set on winning the F1 title, but knows that it is only possible if the sport is fairer.
In an interview with Autosport, Gasly said: "This year [talking about the 2021 season] has obviously been extremely good.
"Obviously there are areas to work on but it's great to say I've achieved the best I have so far in my F1 career."
season 2022: first step completed for the AT03 ✅

while there is a lot going on in our factory in Faenza, we've passed the #F1 crash tests! 🤜🤛 pic.twitter.com/0r3rDpfba4

— Scuderia AlphaTauri (@AlphaTauriF1) January 12, 2022
Gasly only lasted a season at Red Bull, but has recovered extremely well from his demotion back to the sister team with three visits to the podium since.
He said he is now in a similar position to the likes of Hamilton and Verstappen where he is the focus of the garage – "with the whole team behind him".
Gasly added: "Whatever team you're in, that's the status you need to have if you want to perform at your best level.
"I was in a similar position at AlphaTauri with Yuki as a rookie. I had the full team focusing on myself and trying to bring the most points to the team.
"That's why we managed to sometimes overachieve compared to the package that we had, because the guys just put so much effort and attention on my side that we were able to over deliver."
Like most (all) of the drivers on the grid, they're all hungry for a World Championship, and Gasly hasn't ruled it out, despite being "realistic" about it.
On this he commented: "I want to be world champion in Formula 1. It's extremely hard when you're fighting against teams like Mercedes with the resources, the knowledge they built over the last few years.
"The experience of fighting at the front, you can see sometimes that fighting at the front is more pressure, you cannot afford to make certain mistakes, you need to be on top of everything. These teams have the experience and the knowledge of managing this situation."
The French driver had 40% of his results in 2021 making the top six; and is now heading into his sixth season in F1.
He outlined: "Obviously it's too early to say, but clearly my goal is to fight for a world championship in my career."
Gasly's contract with AlphaTauri runs out at the end of the year, and so this year may be vital to his future in the sport and if he can ultimately achieve his end goal.
The F1 season kicks off in Bahrain on March 18-20, just one of the 23 races that are scheduled to take place this year.
PlanetF1 Verdict
Can Gasly be considered a future World Champion?
Will Pierre Gasly ever become a World Champion?