Does Yuki Tsunoda have what it takes to become AlphaTauri team leader?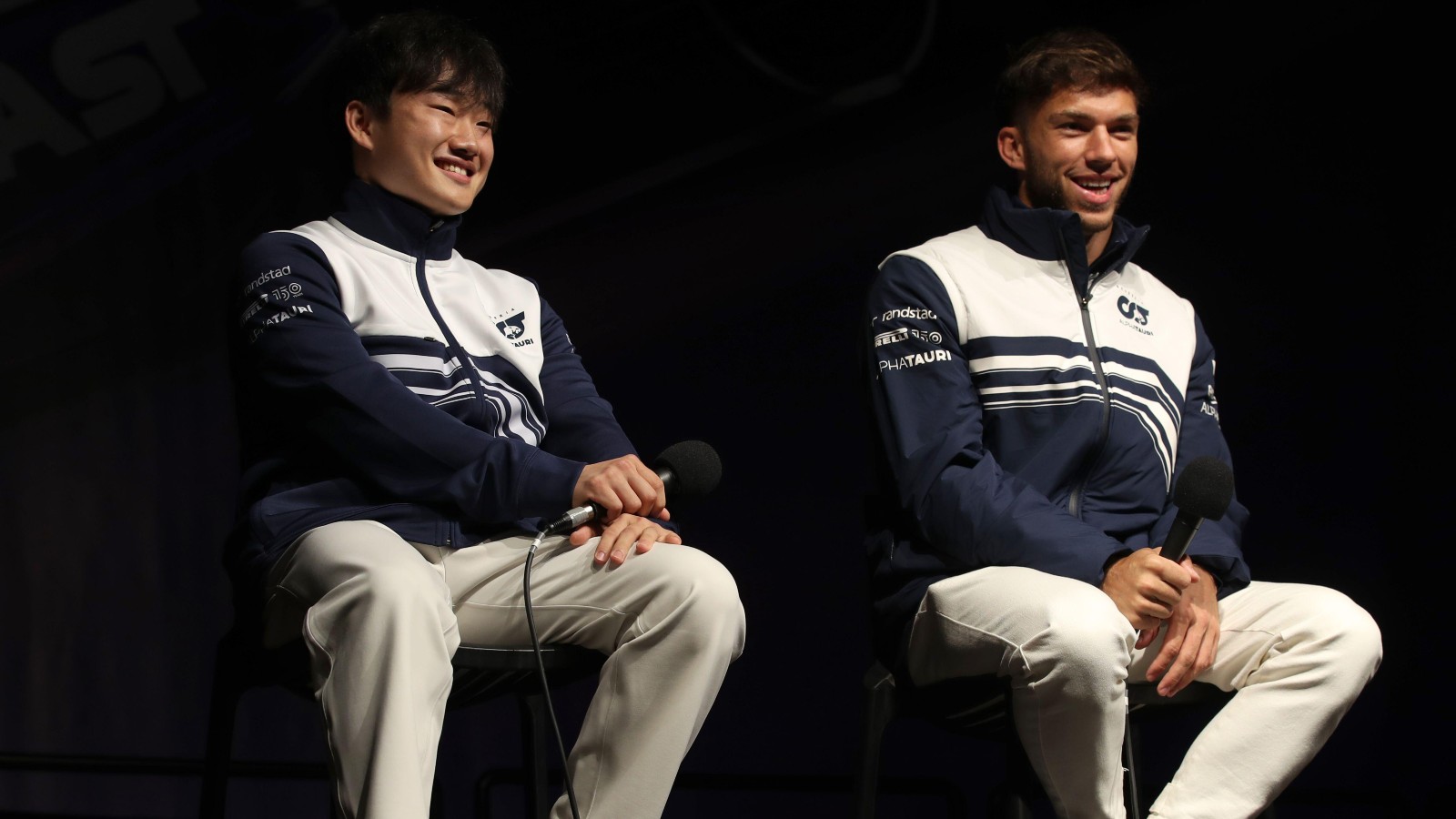 Pierre Gasly has spoken highly of his time shared with Yuki Tsunoda at AlphaTauri, and acknowledged "time will tell" if he will be able to step into the 'team leader' breach he has now vacated following his move to Alpine.
The pair struck up a friendship away from the track as well as driving the same car on it over the past two seasons, with Gasly having firmly been the lead driver within AlphaTauri in terms of race results during that time.
The Frenchman enjoys the fact there is "no bull****" when working with Tsunoda, but given how quickly the Japanese racer made his way into Formula 1 from the junior categories there has been an adjustment period for him to try and settle into the top tier.
But as he heads into his third season, with Nyck de Vries set to join him at AlphaTauri next year, Gasly thinks his friend and now former team-mate has shown solid signs of improvement in his sophomore season in the sport.
"He's a very unique character, has a great sense of humour, no filter, which can be quite surprising at times, but he is a great human being. Really enjoyed these last two years seeing him evolve within the team," Gasly said to reporters, quoted by Formula1.com.
"Also as a person I think he has developed quite a lot – definitely someone I appreciate and I will happily call a friend now.
"Only time will tell whether he has what it takes to lead the team. His path to Formula 1 was kind of fast forwarded. He went Formula 4, Formula 3, F2, straight to F1 at quite a young age, not so much experience.
"I think only time will tell, but for sure he has improved massively this year. Would not be surprised to see him improving again next season. I think he knows what he needs to work on – a bit of self-control. But he knows that, and he has good people around him and this environment is also good for him to really develop as a better driver."
Yuki Tsunoda faces a likely make-or-break test in 2023
Team principal Franz Tost said earlier in the year three seasons is a key amount of time in the sense of a driver being able to show how cut out they are for the world of Formula 1 – and that third campaign will be coming Tsunoda's way next year.
He also faces an unusual position of being the younger driver within AlphaTauri but also the 'senior' driver, with De Vries coming in as a full-time newcomer in Formula 1 despite his success in other categories.
Tsunoda was candid in admitting ahead of 2022 he was surprised to have been kept on for a second season after a tough debut year in Formula 1. But with a proven fast driver alongside him in De Vries in 2023, the time will come for him to make a crucial step up to show he can fight at the front of the sport in the coming years.
If he does not do so, with the brutal way in which Formula 1 often acts he could find himself without a drive beyond the end of next year.
Read more: Mattia Binotto reflects on Sebastian Vettel's Ferrari 'failure' and decision to axe him