Pierre Gasly's relief as race ban fears ease heading into Monaco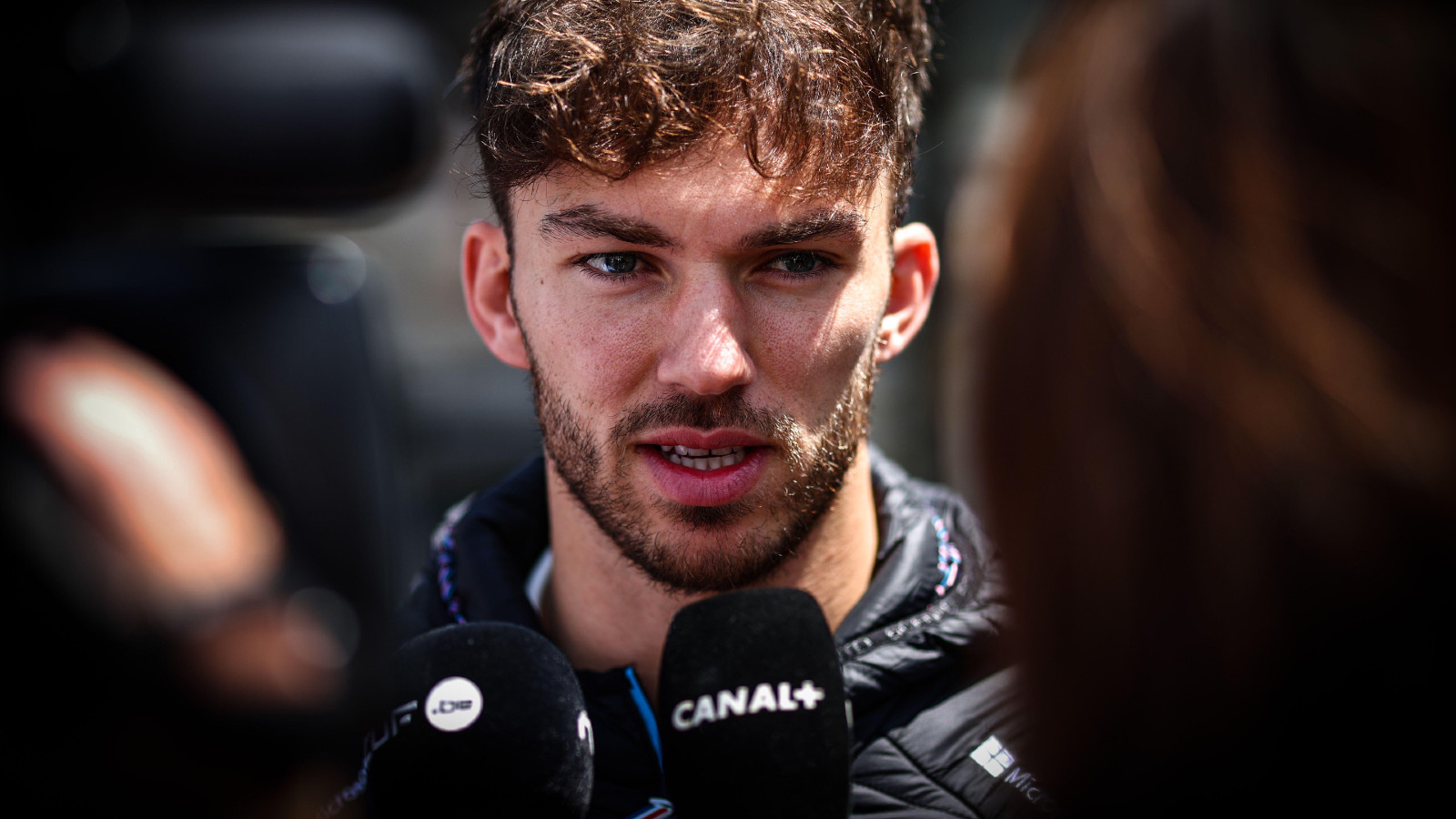 Pierre Gasly had been one offence away from a race ban all season, but can breathe a little easier heading into the Monaco weekend.
For the past six months, Gasly had been stuck firmly on 10 penalty points on his FIA superlicence, with 12 penalty points triggering an automatic race ban.
Given how almost all driving offences trigger at least two penalty points, this meant the French driver was always just one offence away from being forced to sit out a race weekend.
While Gasly racked up plenty of penalty points throughout 2022, he's managed to keep his nose clean throughout 2023 so far and lost the first two penalty points from his licence in the run-up to the Monaco Grand Prix.
The Alpine driver now sits on a more comfortable eight points, while drivers won't find it quite as easy to rack up penalty points this year after the FIA made changes to the system to ensure that only dangerous transgressions now result in their licences being affected.
Pierre Gasly denies race ban threat affected his driving
Speaking to the media in Monaco, Gasly refuted the suggestion that he may drive differently from now on, now that the burden of a potential race ban has been lifted from his shoulders.
"Personally, I don't think this had any impact on my performance or my approach to racing," he said.
"Obviously, it wasn't an ideal situation to be in. It was sort of like always in the back of my mind, but I'm a respectful driver. I always find the limit, but it's not like I will purposely go over the limit so I wasn't really concerned about it.
"But it's obviously great to know that I got these two extra points after last weekend, and I won't have to think about it as much."
PlanetF1.com recommends
F1 penalty points: Pierre Gasly dodges potential race ban with Imola cancellation
FIA revise penalty points system with only unsafe offences incurring points
Pierre Gasly responds to Laurent Rossi's criticism
Gasly's focus may now be more on points rather than penalty points, but Alpine have been in the headlines in recent weeks for unwelcome reasons as CEO Laurent Rossi criticised the team's form as they've struggled for pace and form throughout the season.
Asked about Rossi's criticism of the team's poor start to the season as they still aim for a top four finish in the Constructors' Championship, Gasly downplayed the seriousness of his bosses' words.
"I think we all share the same ambitions inside the team, we all want to see the team performing at the top and fighting for better positions than what we've been doing so far," he said.
"I wouldn't say it's criticism, but more the eagerness, the will, and the desire to be right there at the top. Everybody's trying their best, I trust the team in the progress they've been showing over the last couple of years and we've had a slightly slower start than what we would have liked and wanted.
"But now we just need to keep our heads down and keep progressing, weekend after weekend, and just move forward and find some performance over the next couple of events."