Pietro Fittipaldi said the fact he was making his Formula 1 debut at the Sakhir GP started to sink in once he got to the grid on race day.
Fittipaldi was promoted to a Haas seat in difficult circumstances following the Bahrain crash which ended Romain Grosjean's season, and indeed his time with Haas in Formula 1.
And although he finished P17 and last of the runners around Bahrain's Outer Circuit, it was still a promising debut for Fittipaldi.
Asked by reporters ahead of the season-ending Abu Dhabi GP for the moment where everything from his debut F1 weekend started to make sense, Fittipaldi replied: "Honestly straight after the race.
"I already knew my strong points and my weak points, so straight after the race I was speaking with the engineers on things we can look at and take another step forward here in Abu Dhabi."
When Fittipaldi joined his rivals on the grid to prepare for the start of the Sakhir GP, he said at that moment it "sunk in" that he would be racing against the likes of four-time World Champion Sebastian Vettel and multiple-time race winner Daniel Ricciardo.
"It finally sunk in for me that I was racing Formula 1 when you stop the car on the grid, step out, and there's a national anthem, there's the end racism thing that we do, and when I was there with all the F1 drivers, all the guys that I would watch on TV," he said.
"You have Vettel there, Daniel Ricciardo there, Kevin [Magnussen], I was like 'man this is crazy, I'm in Formula 1'. That's when it finally sunk in."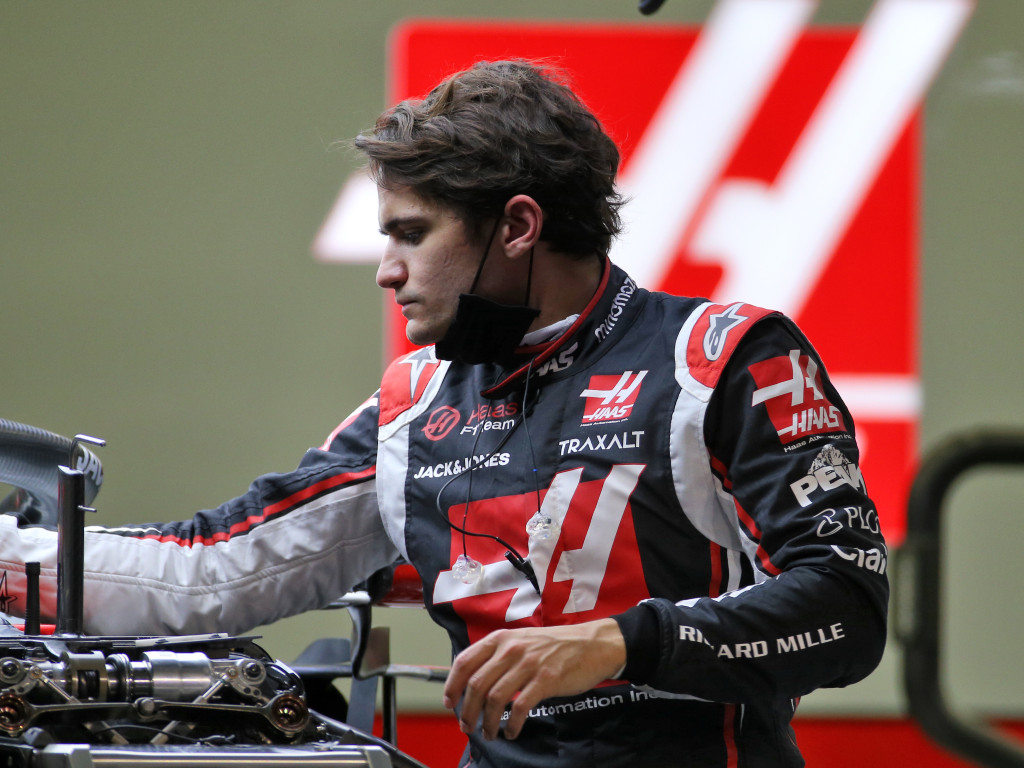 Get your hands on the official Haas 2020 collection via the Formula 1 store 
Looking back at the Sakhir GP Fittipaldi said he should have been more aggressive, especially at the start when he was behind Kimi Raikkonen.
"Looking back at the weekend, I'd say Kevin is a great reference, he's a great driver, he's been helping me a lot, the same as Romain. But looking at him I could say the pace was very good in the race," he explained.
"Obviously there's things I can work on, I would say racing in traffic. That's something in practice and testing you don't do so much. In practice you can get one car in front of you but in the race you have several cars around you, so the car handles very differently, that's something I can make a step with.
"The start of the race I was behind Kimi for a while, I think our pace was a bit better and running behind him I think looking after if I'd have done it again I would have positioned myself a bit better to try and attack him, the same when I was behind Kevin at the end of the race after the Safety Car.
"So I was looking back at that and in those areas how we can make a step forward for this weekend."
Fortunately for Fittipaldi Yas Marina is a circuit he is familiar with, so that combined with the fact he now has a race weekend under his belt means he can "enjoy" it a bit more this time around.
"I was calm last weekend, but there were a lot of things I had to memorise before going out in FP1, now I can kind of enjoy these days leading up to the race," he explained.
"Obviously I'm working, but a bit more relaxed and enjoying it a little bit more, and it's a track where I've driven the Formula 1 car before, so that for sure helps.
"But the same mentality going out in FP1, pedal to the metal trying to do my best."
Follow us on Twitter @Planet_F1, like our Facebook page and join us on Instagram!