Pirelli expect teams to recover 0.5s lost with 2022 cars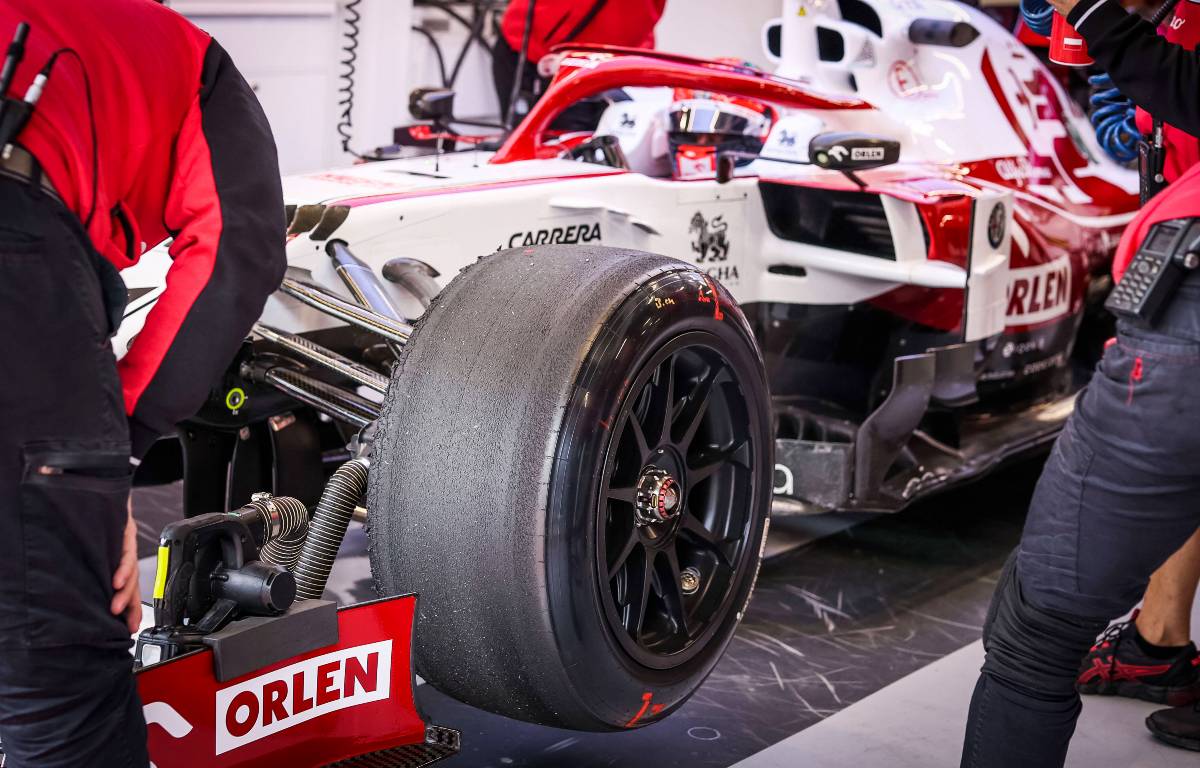 Pirelli believe that with the new 18-inch tyres, teams will eliminate the half-second they are set to lose with the 2022 cars.
Major changes to the Formula 1 regulations will lead to radically redesigned challengers for the 2022 season, and along with the alterations to the cars the 13-inch tyres will also be replaced by 18-inch rubber.
Pirelli completed a mammoth in-season testing programme with the teams throughout 2021, working to develop the new compounds ahead of their official introduction.
Of course, that has created a huge pile of data for Pirelli and the teams to work with.
And so Pirelli's Formula 1 boss, Mario Isola, having worked so closely with the teams, knows they expect to lose around 0.5sec with the new 2022 cars compared to the 2021 specs.
But it is Pirelli's belief that the teams will have clawed back that time before the 2022 campaign concludes.
"According to the latest team simulations, the new cars will be around five-tenths of a second slower than the current cars. It's a gap they will probably manage to overcome anyway by the end of next season," Isola is quoted as saying by SoyMotor.com.
Pirelli's testing schedule for the 18-inch tyres concluded with two days of running at Yas Marina Circuit following the season-ending Abu Dhabi Grand Prix.
Isola urged caution since 'mule' cars were being used for the testing rather than the 2022 challengers, but nonetheless Pirelli were satisfied with the performance coming from the compounds by the end of the test.
"We are satisfied with these two days of testing and with the performance of the new 18-inch tyre in general," Isola explained.
"It is the final chapter of a development story that started in 2019, leading to a completely new range of tyres and compounds for 2022.
"We saw some graining during the first day on the front tyres, especially with the softer compounds. After analysing the data from the first day, we saw it was possible to reduce the front tyre pressure by 1.5psi which improved the situation, especially for the C3 compound.
"We have to keep in mind that test 'mules' were used and the aim of this test was to allow the teams to collect data to analyse during the winter.
"We will only get a real picture at the beginning of next year when the teams will be able to test these tyres on the 2022 cars."