Formula 1's tyre supplier Pirelli do not believe that the 2021 challengers will be any slower compared to 2020.
While Pirelli themselves have introduced new tyre constructions for the 2021 season, the biggest factor which was expected to slow the cars down somewhat were the new aerodynamic rules.
Changes were made to the rules on design of the rear-floor area, as well as the diffuser, designed to slash downforce levels on the 2021 challengers.
There was a belief initially that this would mean slower lap times in 2021, but pre-season testing suggested that would not be the case, and Pirelli too are not expecting the 2021 cars to produce slower times.
"The difference compared to last year is very, very, very small," said Pirelli's Formula 1 boss Mario Isola, as quoted by Motorsport.com.
"I've tried to make some calculation on the lap times compared to last year and that's why I'm telling you that, if we consider that probably the track [in Bahrain] was not in perfect condition, plus the reduction in downforce, and the fuel level, so considering fuel corrected lap times, I believe that we are not going to see a delta lap time or a difference in reduced performance compared to last year.
"I believe that compared to the original plan to have a downforce reduction in the range of 10 percent, the teams were working around the modifications and the current situation is probably a downforce reduction in the range of four to five percent."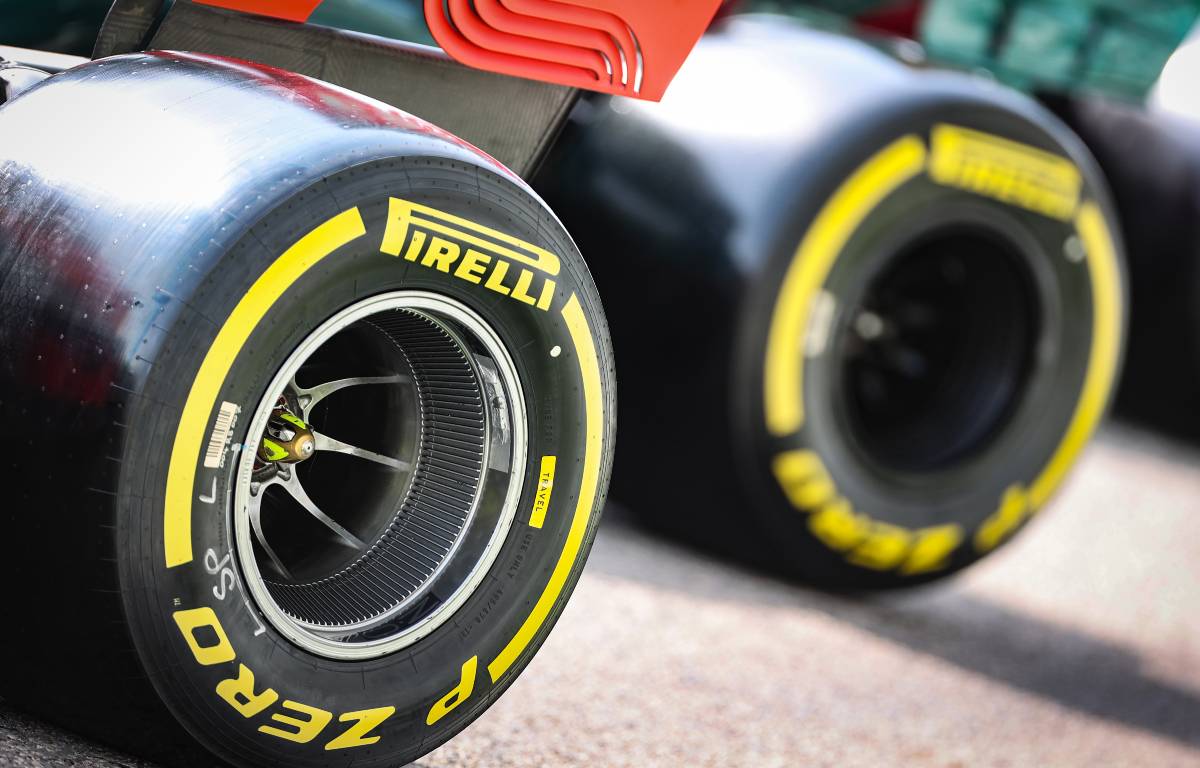 Check out the new 2021 collection on the official Formula 1 store!
The main reason why Pirelli introduced updated tyre compounds was in response to the increasing downforce levels on the cars, so even though it has not been the kind of reduction that Formula 1 had targetted, Isola is not worried.
After all, Pirelli expected the teams to re-find that lost downforce.
"I'm not surprised by the amount of downforce they [the teams] have been able to recover even before the start of the season, because we know that they are very good in doing that," he explained.

"I'm also happy that we decided last year, together with the FIA, F1 and the teams to work in two parallel directions: one to reduce downforce on the cars and the other to find a [tyre] construction that is able to cope with the additional loads that are probably going to happen in the second part of the season.
"So despite the difficult situation we had with COVID, we took the right decision and, working in parallel, we have now a product that is more robust and cars that are probably as fast as last year.
"I'm confident that the new construction, and I rely on data that we have from our indoor test department, is more resistant. That's why we decided to introduce it."
Follow us on Twitter @Planet_F1, like our Facebook page and join us on Instagram!