Pirelli applaud Albon feat not seen for '12 years'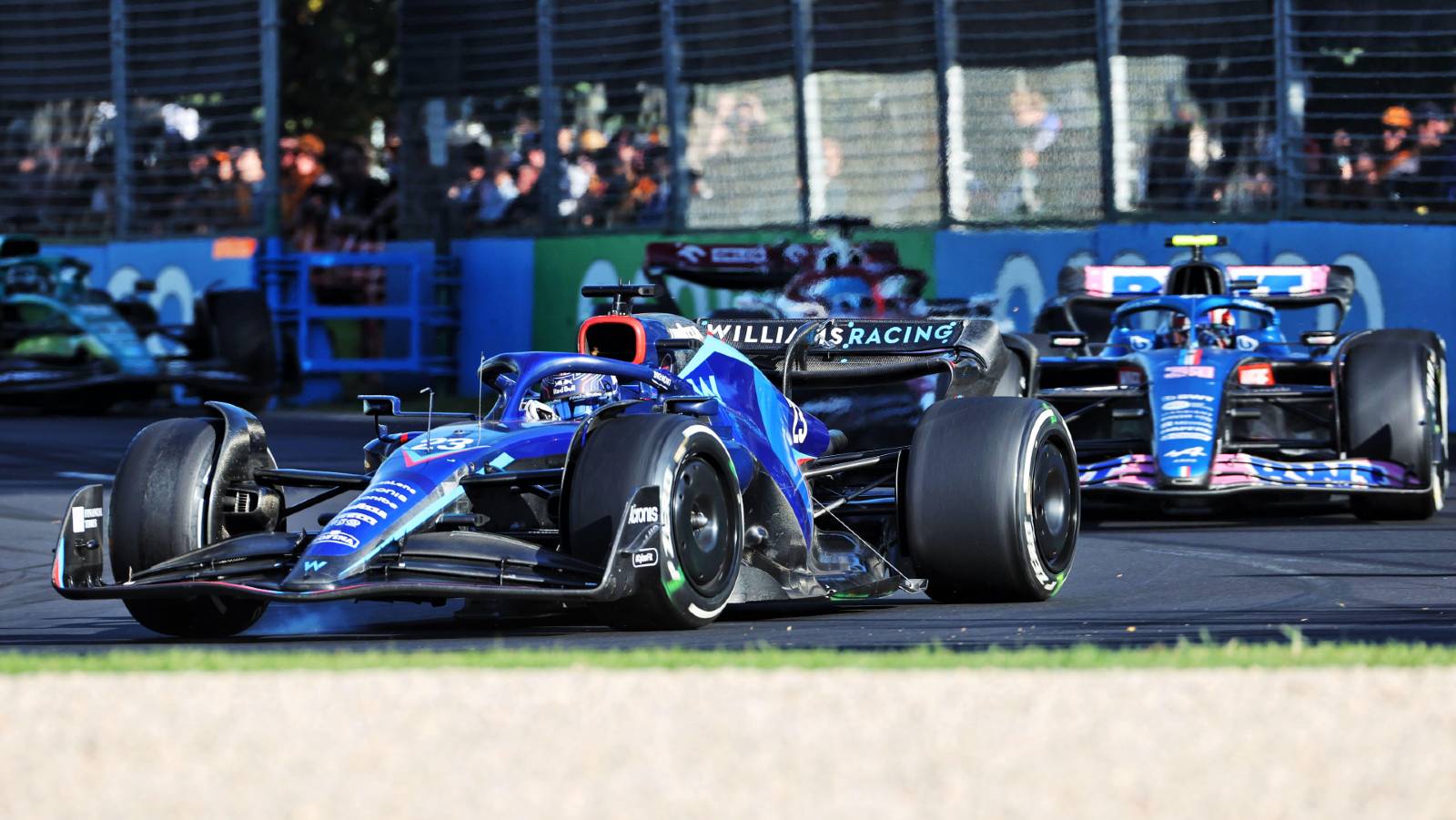 Pirelli believe Alex Albon achieved something not seen in Formula 1 for 12 years at the Australian Grand Prix.
Albon, who started at the back of the grid having incurred a three-place penalty for a collision with Lance Stroll in the previous race, ended up finishing 10th to bring Williams their first point of the season.
To do so, he benefited from an unusual strategy. Starting on the hard C2 tyres, Albon refrained from doing what the others in the same situation did, namely stopping for a set of mediums mid-race, even when two Safety Car periods presented ideal opportunities to do so.
Instead, the Thai driver kept going and going, finding his way up to seventh position on the road, until making a last-gasp stop for soft tyres in order to fulfil the requirement of using two different compounds.
Albono's magic doesn't stop at just Pirelli tyres. Find out five more things that last longer in @alex_albon's life…😂

— Williams Racing (@WilliamsRacing) April 13, 2022
It was nip and tuck as to whether Albon would make it back out ahead of Zhou Guanyu to claim 10th position, but he did so and beat the Alfa Romeo racer by 2.3 seconds – finishing just 3.1sec behind ninth-placed Pierre Gasly.
Mario Isola, who heads up Pirelli's Formula 1 programme, said nobody had done what Albon had accomplished since 2010 in Formula 1.
"This is the first time in 12 years I have seen a strategy like this, where a car runs from the start on the same set of tyres for the entire race. A remarkable approach," said Isola.
The closest in the meantime may have been Nico Rosberg in 2014 at Sochi. In making an unsuccessful attempt to pass his Mercedes team-mate Lewis Hamilton in the opening exchanges, the German flat-spotted his tyres and made a pit-stop at the end of lap one.
Sticking with those tyres until the end of the race, Rosberg did essentially the reverse of Albon and ended up finishing second to Hamilton, 13 seconds behind.
Asked if others will now try to replicate Albon's approach in future, Isola said: "It depends on the load on the tyre, and the Safety Car helped of course. Williams were able to make the best use of the tyre, with good speed. This is important information.
"With the lower temperature of the tyre-warmers and this new range of compounds, tyre heating is a potential problem. Also, the first laps after a Safety Car restart are more difficult because you have to warm up the tyre in the right way. This is really quite remarkable. I'm still scratching my head as to how this is possible!"
And the Italian also thought there could have been an extra point available for Albon.
Isola said: "They obviously did their own calculations but if they had stopped a few laps earlier, they could have been chasing the fastest lap as well. With the soft tyre, that is achievable!"