Pirelli admit poor communication over 2021 tyre test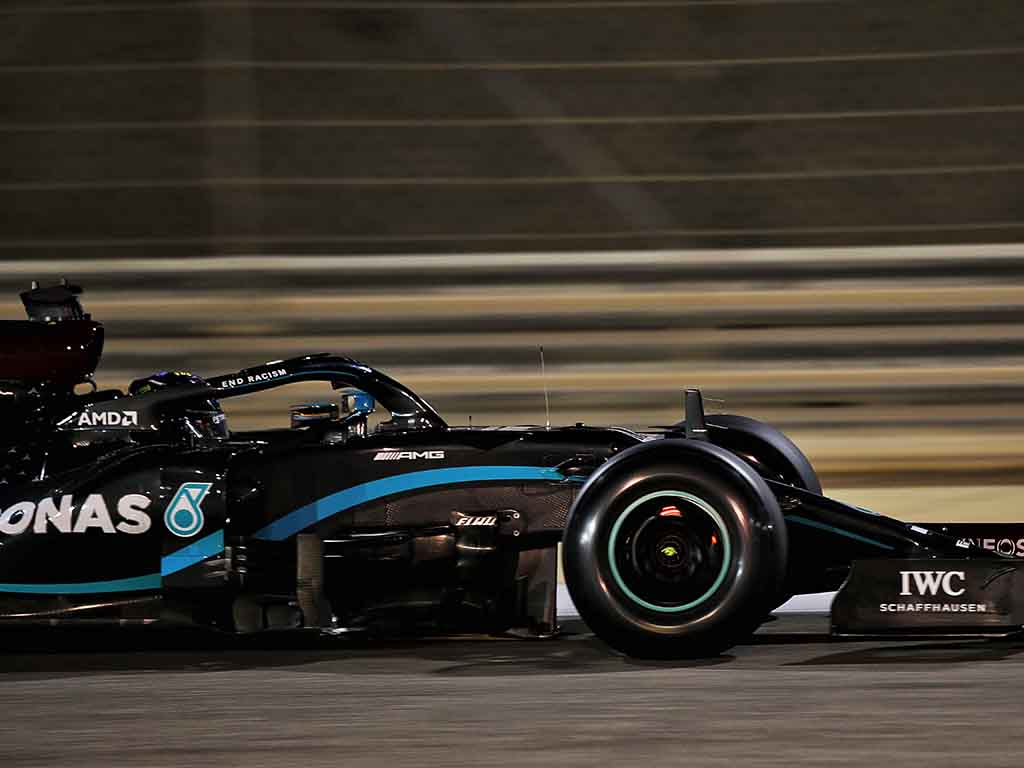 Pirelli believe poor communication over the purpose of their 2021 tyres and the testing of them led to heavy criticism from the drivers.
With the new regulations now pushed back until 2022, Pirelli would have been facing heading into a third season on the same tyre constructions, so instead they presented teams with prototypes to test ahead of their proposed introduction next year.
Drivers were given a testing programme for them during free practice at the Bahrain Grand Prix, but feedback was overwhelmingly negative.
Both Lewis Hamilton and Sebastian Vettel said they'd rather stay with the current compounds for another season.
But Pirelli feel the negativity was caused by them not properly conveying to the drivers that the tyres were designed to be more durable in order to cope with higher downforce levels.
Also, since the original "target letter" for Pirelli was designed around the 18-inch tyres that originally were going to be introduced for 2021 with the new regulations, the delay means it isn't now relatable to the prototypes which were tested in Bahrain.
At the season-ending Abu Dhabi Grand Prix each driver will be asked to run the prototype C4s for at least eight laps during FP2.
"We have to better prepare the test for this week," Pirelli F1 boss Mario Isola told Motorsport.com.
"And that is important, because there was a bit of misunderstanding and we probably didn't explain what was the target of the [Bahrain] test to the drivers.
"It was agreed since the beginning of this strange season that our effort was to produce a tyre able to cope with the increased level of stress that we see every weekend with these new cars.
"And even if there is a change in technical regulations with the design of the floor for next year, we know that the teams are working harder to recover this loss of downforce and probably already at the beginning of the year, they will be back to a level of downforce that is not too far from the current one.
"That is why we agreed to work in parallel on a new construction that is designed to cope with this development. In fact, this new construction can be used at a lower pressure, for example."
One last ride… 🔥 @EstebanGtz talks us through how to handle a hot lap of @ymcofficial – presented by @PET_Motorsports! ✨ #AbuDhabiGP pic.twitter.com/CVUFhmAj2b

— Mercedes-AMG PETRONAS F1 Team (@MercedesAMGF1) December 10, 2020
"We also know that the new construction has a different balance compared to the current one, it's understeering more if you just fit the 2021 tyres without any change in balance," Isola continued, in response to the complaints of oversteer with the 2021 prototypes in Bahrain.
"But some teams decided to do that, because it was useful for us to collect the information for next year. So they didn't want to change anything. They just fitted the tyres.
"Also consider that we are in the middle of the weekend. Mercedes won the Championship, but the other teams are still fighting for the position in the Championship. So they were also focused on other stuff on the race weekend.
"And so it was not possible to dedicate the time that is required to balance the car, understand the new tyre, maybe try different pressures and so on.
"And some teams just decided to do a back-to-back, 2020 versus 2021, without any change with the same pressure with the same set-up, trying to understand the new tyre.
"And don't forget that there is a different front profile that is probably also affecting the level of downforce in the front. That's why there is more understeer.
"But what is important is that this new specification, integrity wise, we have results that are supporting the decision to introduce it.
"So it's a matter of also better communication, I would say to the drivers, to explain what we want to do, what we want to achieve, what they should feel and report to us.
"And probably we didn't do that in the right way. And that's why we had also these comments."
Follow us on Twitter @Planet_F1, like our Facebook page and join us on Instagram!