Pirelli chief responds to Vettel's tyre criticism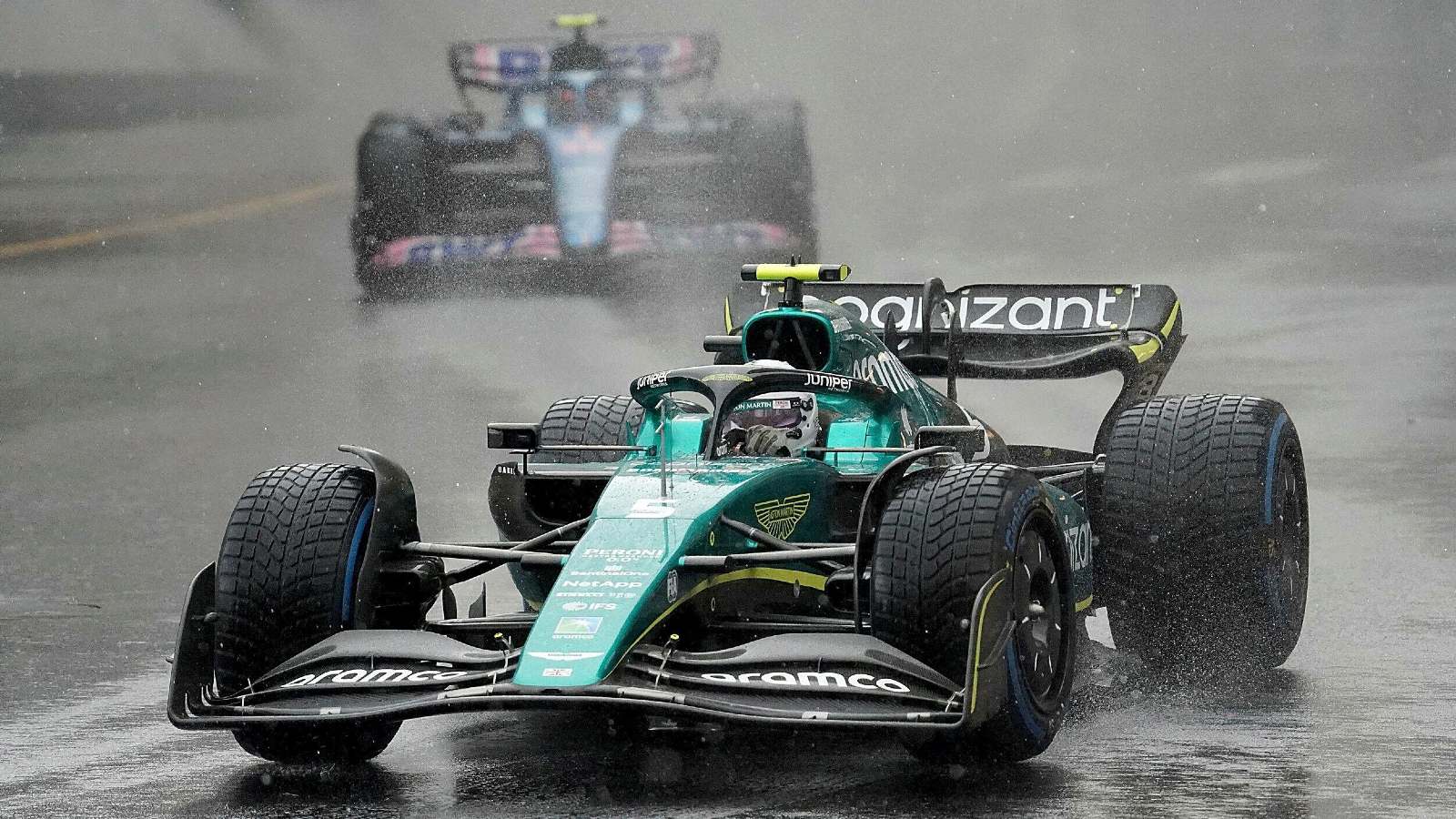 Pirelli's head of F1 has defended their tyres after they came in for criticism from Sebastian Vettel following the Monaco Grand Prix.
Given the conditions in Monte Carlo, every driver started on the wet tyres but were all waiting for the earliest opportunity to switch over to the inters.
AlphaTauri's Pierre Gasly was the first to swap and noticeably struggled for grip for the first few laps on his new tyres, but his decision was eventually proven correct as the rest of the field pitted for the same tyre.
Four-time World Champion Vettel has explained there was an eagerness to move onto the inters as the rain tyre is "basically useless."
"As soon as you can go on the intermediate, you do it," Vettel is reported as saying by motorsport-magazin.com.
"The rain tyres are far too hard for this track and even for Imola they were too hard.
"In rainy weather, we know that the current cars have a lot of aquaplaning. Pirelli hasn't worked on this subject for years and everyone knows it. So we have to wait until it stops raining to be able to launch a race.
"I remember the days when we could have driven here in the rain, with no problem with this amount of water, but with these tyres it is impossible.
"Looking at them, the 'extreme wet' looks good but in fact they're useless. As soon as you can switch to intermediate, you do it straight away."
Sebastian Vettel on Pirelli's extreme wet tyres: "They are way too hard for this track [Monaco], but it was the same at Imola too. It's just a bad tyre."

— Junaid #JB17 (@JunaidSamodien_) May 30, 2022
However, Pirelli's head of F1 Mario Isola has disagreed with Vettel's assessment and insisted that the wet and intermediate tyres were similar in terms of hardness. He also said their tests showed the new 18-inch rims, which replaced the 13-inch ones for the 2022 season, were similar to last year's.
"The Regen compound is different than the Intermediate, but it's not much harder," Isola said. "The tests we've done in the past showed (that the tyres) had similar characteristics to last year's and we also wanted to keep the crossover time at a similar level as last year."
In explanation as to why they saw a difference in Monaco as opposed to other tracks, Isola said it was to do with the asphalt on the road due to the fact the circuit is a street track.
"I think the crossover time here in Monaco between the wet tyre and the intermediate was quite different than at other tracks," Isola said. "We tested the wets and inters in these conditions and even in cooler temperatures.
"It was mainly due to the type of asphalt. This is a real street circuit with street asphalt. The roughness is therefore much lower than with track asphalt and therefore much less grip is generated for the rain tires."