Pirelli chief Mario Isola thinks that strategy will play a key role in determining which teams prevail at the Spanish Grand Prix.
Last time out in Portimao, there were many that felt that the tyres selected for the race weekend were too durable, with Lewis Hamilton saying so prior to the grand prix.
"It feels like we've come with too hard a compound in my opinion," he said after FP1 and FP2 on the Friday.
"I think it should have been mid-range, C3 [and] C4."
The durability of the tyres did indeed have a negative impact on the race, with everyone on the grid able to comfortably make a one-stop strategy work if they wanted to in what turned out to be a somewhat dull affair.
With the circuit in Barcelona similar to the one in Portugal, there are concerns that it will be a case of the same again in the next race of the season.
However, Isola believes that, with cooler temperatures, things should get interesting in the strategy department.
"The race strategy in Barcelona was influenced primarily by the very high track temperatures last season," he said.
"This year, with the race moving back to a spring date, temperatures will be cooler but should still be a key factor behind the strategy.
"The altered corner profile of Turn 10 provides another new challenge that could influence the way the drivers approach the lap.
"We've seen in the past that strategy has been one of the key differentiating factors at Barcelona and we would expect this to become the case once more this weekend."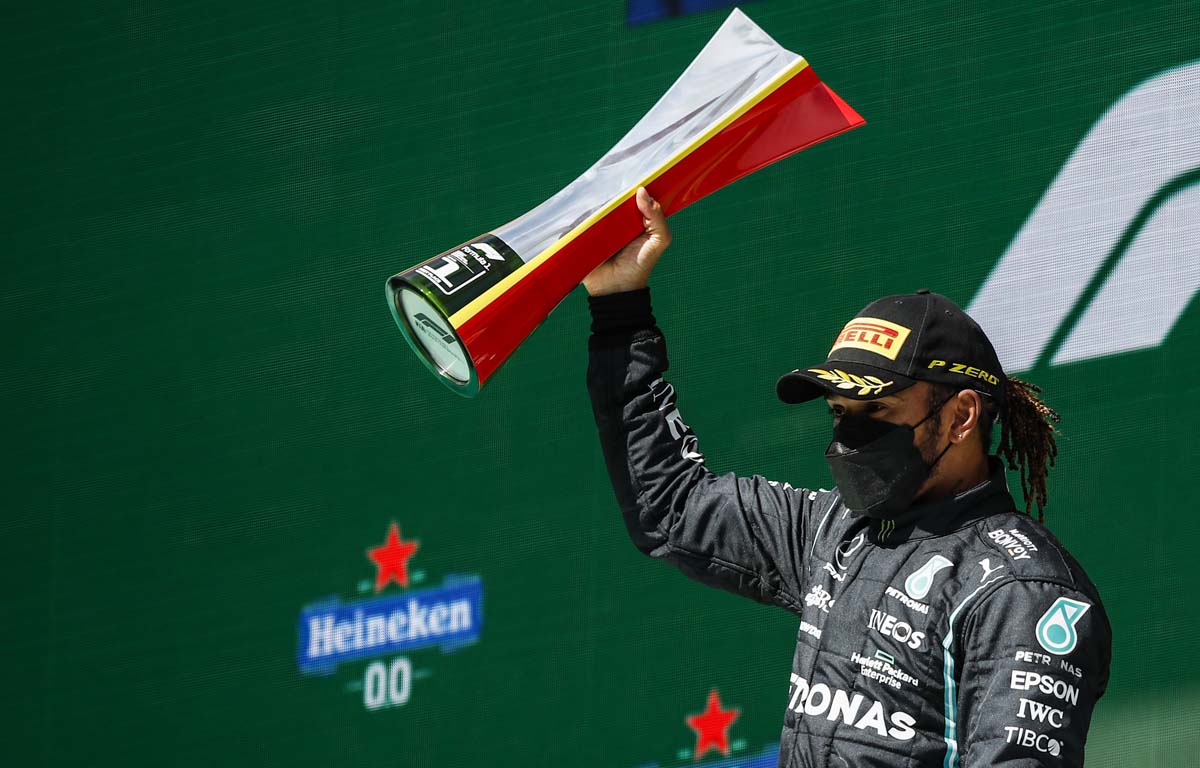 Check all the latest 2021 teamwear via the official Formula 1 store
After the race in Portugal, which he won, Hamilton went back on the comments he'd made about the tyre selections, saying that it was nice to be able to push flat out so much.
"The tyre is slightly different and so there's a slightly different approach in terms of how you treat the tyres. It's not a massive difference, people wouldn't notice otherwise normally," he said.
"But [at] this track there's not a huge amount of grip. You've got the hardest compounds but being that they are the hardest compounds means that they can do the race distance and there's not a huge amount of wear.
"So you can push every single lap and I think that's great, because there are races we've been in the past where we have to do a lot of lift-and-coasts, slow down to make the tyre go the distance."
"So I think it was the right tyre for this weekend."
Follow us on Twitter @Planet_F1 and like our Facebook page