Pirelli reveal surprise time gaps between tyre compounds
Pirelli believe that the performance gaps between their compounds stand at around 0.8-1 second, rather than 0.5s as expected.
The teams have now put it plenty of work with their new-look 2022 challengers following three-day tests in Barcelona and Bahrain, with focus now turning to the season-opening Bahrain Grand Prix.
It has been a pre-season where all teams have been forced to adapt to great change compared to last season, as alongside the cars designed to overhauled regulations, the Pirelli tyres have also undergone a big makeover.
Gone are the 13-inch compounds in favour of 18-inch replacements, with the C1 to C5 range tested most recently in Bahrain.
Pirelli's F1 boss Mario Isola, as quoted by Motorsport-Total.com, did admit that they do not have a "clean comparison between the compounds" because of the regular upgrades and changes that the teams were making to their cars.
However, it would appear that the performance gaps between those compounds are greater than Pirelli had initially predicted.
"The expectation was 0.5 seconds per lap, it's probably between 0.8 and one second per lap," said Isola.
The only exception was between the two softest compounds, the C4 and the C5, where Pirelli did not see much of a difference at all. That though was more so as a result of the conditions in Bahrain.
"The difference between the C4 and C5 is almost nothing because the C5 doesn't work here with its real performance," Isola stated.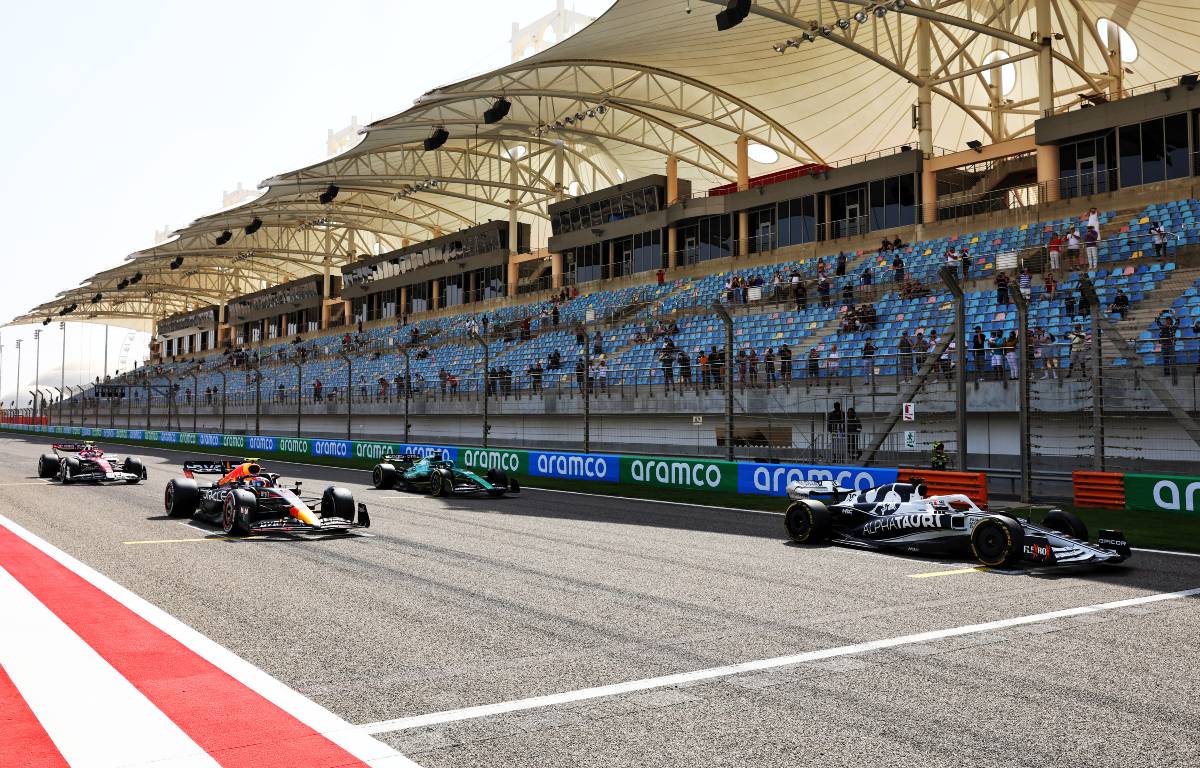 Looking further ahead into the season though, Isola does expect that the gaps will reduce to a level more in-line with Pirelli's predictions, as teams turn their cars into a more optimised, stable package.
"My feeling is that the gap will narrow as the year progresses," Isola predicted.
"Because if they optimise the balance and everything, then the gap will narrow.
"Then we're talking about 0.5 or 0.6 or 0.7 [seconds] on average. In Spa, of course, it will be more, on a shorter track less. But overall, we should achieve this goal."
Formula 1 stays in Bahrain for the season-opening Bahrain Grand Prix between March 18-20, so the team strategists will be hard at work plotting out their best approach with the C1, C2 and C3 tyres available.
As for how the tyres were holding up out on the track, Isola noted that "we didn't see graining, no blisters".
"We didn't see any problems warming up the tyres even with the cooler temperatures [on Saturday]. This is a good sign," he added.
But, could that mean a race of one-stop strategies.
A one-stopper is a possibility says Isola, but currently Pirelli believes that a two-stopper would be the fastest strategy in Bahrain.
"At the moment, two stops [on Sunday] would be the fastest," said Isola.
"But we have to confirm that with the new figures that will come in practice on Friday. Therefore, it is difficult to make a prognosis now."
As for the preferred race tyre, Isola revealed that "the opinion was that the C1 could be a good compound for the race", as the C1 was proving to be "very consistent".
But the Italian manufacturer nonetheless want to ensure that some variety remains in race strategies, so despite seeing in the Bahrain test that degradation was lower with these 18-inch compounds, Pirelli have worked with engineers from the teams to make sure they had different strategical views based on the data.
"We need a certain amount of degradation to have different strategies," Isola said.
"We gave them the numbers and said 'If you have those numbers, what do you do?' And if they had different solutions, then we had the right numbers."