Pirelli want more time to test 2020 tyres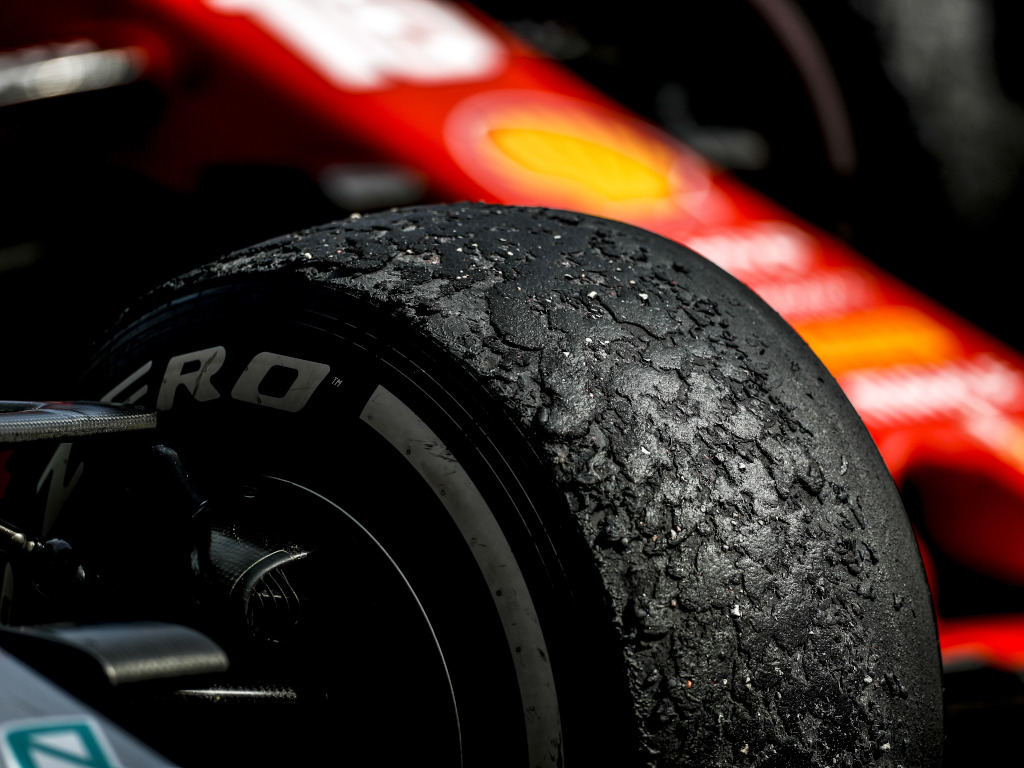 Esteban Ocon will head to Paul Ricard on Thursday to complete the final Pirelli test on their prototype 2020 tyres, that is unless teams agree to an extra test that would be scheduled in October.
The two-day "blind" test will take place at Paul Ricard, home of the French Grand Prix, on Thursday and Friday with Ocon and Renault/McLaren reserve driver Sergey Sirotkin in action.
Ocon will be testing the 2020 prototype tyre compounds, while Sirotkin will be tasked with trying out Pirelli's 2021 prototype 18-inch tyres on a Renault mule car.
This is the last of the two-day tyre tests which have been spread out across the teams this season, but Pirelli have requested an extra test as they look to deliver on their compounds for the following two seasons.
The 2020/2021 target letter was circulated last month and Pirelli have until the Abu Dhabi test in Decemeber when the 2020 tyres must be rolled out for all teams to test.
Discussions over an extra test in 2019 were held at the Italian GP, but no unanimous agreement was reached.
The issue will be brought up again at a meeting in Geneva on Thursday, along with the contents of the target letter before talks move on to 2021 business.
Another option that could be agreed is that Pirelli provide the 2020 prototypes to run in Friday practice on race weekends – Pirelli desperately want to avoid creating tyres similar to this season's which would fail to satisfy the demand placed on them for lower degradation.
"We are going to discuss in Geneva on Thursday a number of topics related to tyres," Pirelli Formula 1 boss Mario Isola told Motorsport.com.
"I'll be part of the discussion so we'll explain exactly what we are doing, and what we can achieve, and what we can do.
"At least we have the opportunity to explain what is going on on our side. This week's test in Paul Ricard is fixed, and we are going to continue the development to finalise the 2020 tyres.
"The meeting is September 12th, our test is September 12-13th, so after the meeting I hope we have an agreement for 2020 tyres, and we will select the best prototypes in the direction of these expectations.
"We started the discussion on targets quite late in the year, and we had already started our development. So if we want to achieve something that is different compared to what we have now, we have also to consider an extra test."
The problem for teams is the further strain that another test would place on their already stretched schedules, but Renault principal Cyril Abiteboul knows it's important to get the tyres right for the future of Formula 1.
"We know that Pirelli needs more test time," he told Motorsport.com. "I think it's important that we need to find a way to do it, to support them, but also in a way that's fair to all competitors.
"It's a bit of a frustrating situation, but right now we need to be able to come together to support Pirelli so that we have a product that is spectacular, safe and appropriate for F1. I think we need to have certainty that we're embarking on something that will improve the situation and will be better."
Alfa Romeo principal Frederic Vasseur was keen to ensure that another test was viable and didn't favour certain teams.
"We have to be supportive with them," he explained to Motorsport.com. "But we have to consider on the other hand that we have to do it in a fair way, not to help too much one team.
"If we want to test the tyres, it will be around October perhaps, and the majority of the teams don't have the resources to do a session in Europe. It's sure that we're not able to do it."
Follow us on Twitter @Planet_F1 and like our Facebook page.