Pirelli evaluate crossover time to avoid 'dangerous gap'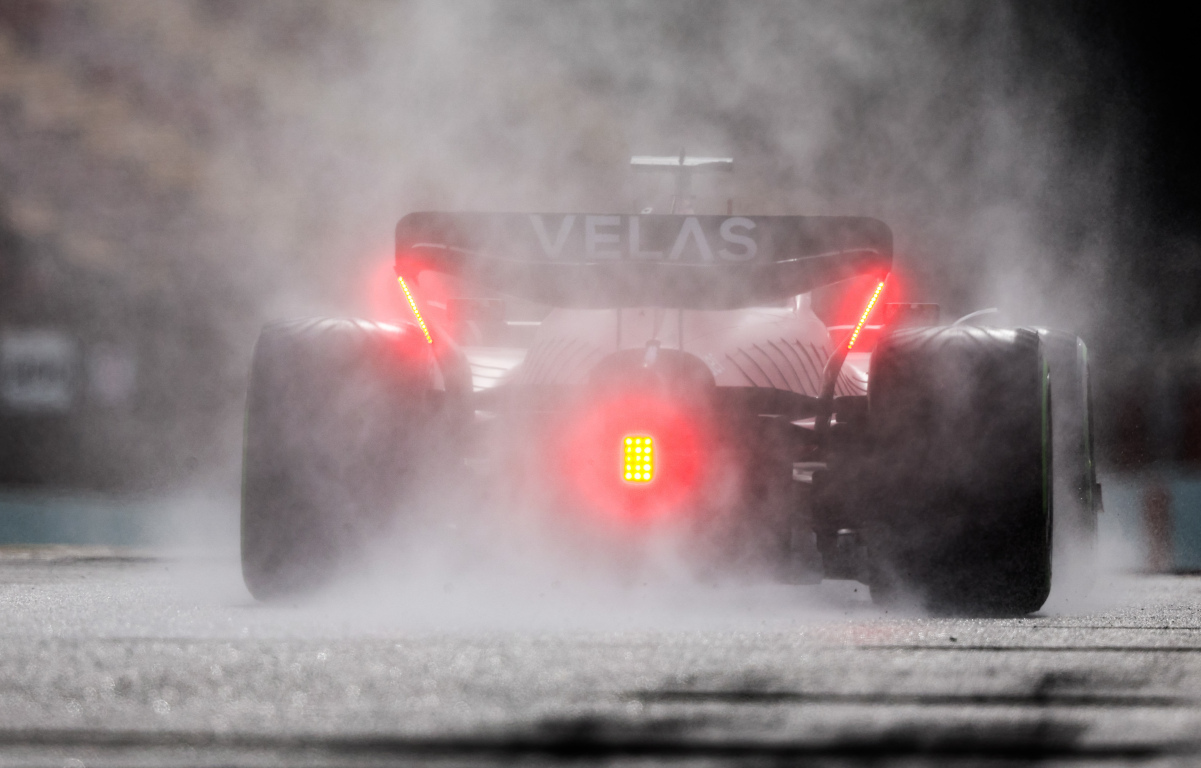 Drenching the Circuit de Catalunya on Friday afternoon, Mario Isola says Pirelli didn't want Formula 1's first run with the new cars on a wet track to be in race conditions.
Last week the Formula 1 teams descended on the Circuit de Catalunya for a three-day group shakedown with their 2022 cars.
Covering more than 3,000 laps over the course of the three days, Ferrari the busiest team with 439 laps, the teams began to understand their new cars and how they behave in certain conditions.
The first two-and-a-half days took place in the dry before Pirelli had the circuit hosed down for some wet running.
All the teams except Haas and Alpine were out on track for that, those two teams not taking to the circuit in the afternoon after running into trouble in the morning session.
Pirelli motorsport boss Isola was happy that the drivers experienced the new 18-inch tyres in the wet during a test rather than doing so for the first time at a grand prix weekend.
Testing, testing. Tyre check one-two!
🍩🍩

The final day of the first test is in the books! Who left @Circuitcat_eng looking quick? Tell us below 👇👇#F1 #Fit4F1 #Formula1 #F1Testing #Turning18 #Pirelli #Pirelli150 @danielricciardo @F1 pic.twitter.com/yd5Jm6Tsqb

— Pirelli Motorsport (@pirellisport) February 26, 2022
He said as per GPFans: "That was an opportunity that we decided to give to the teams because I feel that with such a big change with the tyres and the car, it was not right to face the first wet conditions without having tested the wet or the intermediate first.
"So we asked the circuit to use as many tanks as they had, they had six. So in one hour they put down as much water as they could and we had something similar to full wet conditions."
Friday afternoon's running began with the track completely soaked before it dried out enough for the drivers to swap to the intermediates.
As the afternoon wore on, they moved onto the slicks to finish the day's action.
That was also a relief for Isola as it meant Pirelli could examine how the tyres performed in the changing conditions.
He added: "Also, to evaluate the crossover time between wet and intermediate and intermediate to slick. The crossover time is really important to be sure that there is an overlay between two products and not a gap.
"A gap is dangerous, you don't have any tyres that is suitable for that condition and we want to avoid that."