Pirelli have no fears over Zandvoort's 19′ banking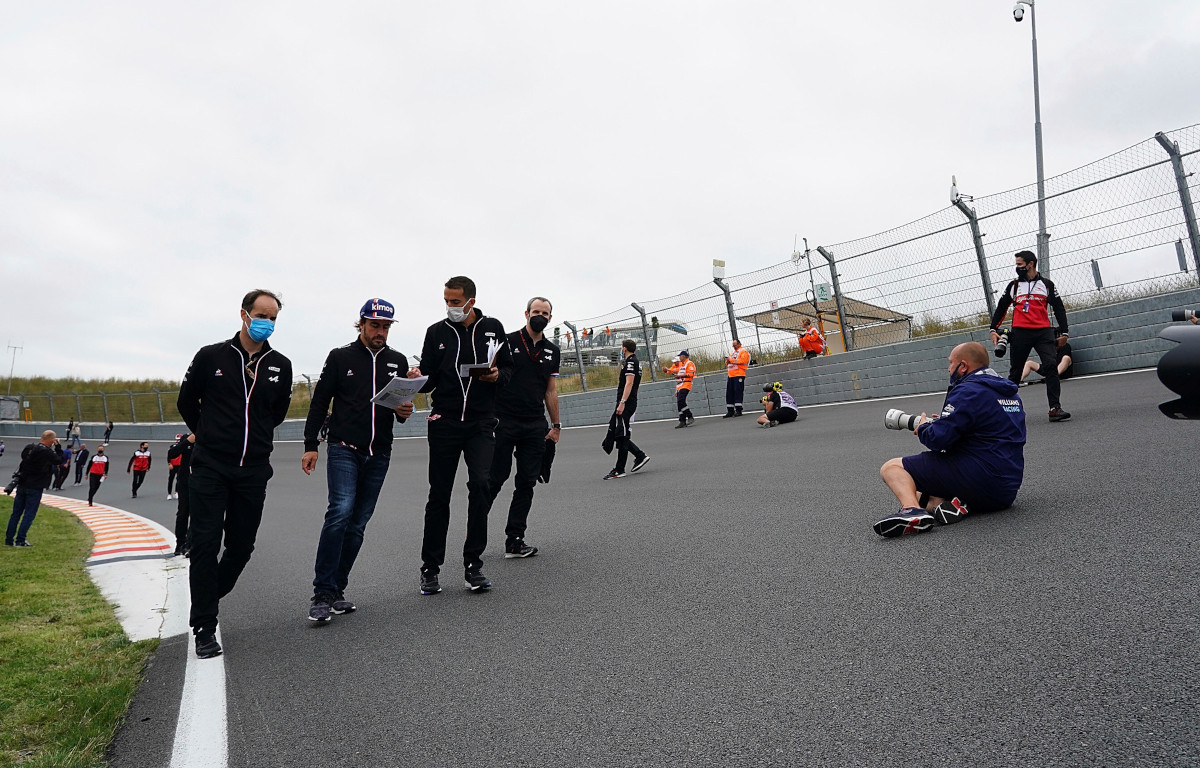 Taking on Zandvoort's banked corners, Pirelli F1 boss Mario Isola says they are not worried about the load the tyres will experience.
This season Formula 1 is back in the Netherlands, racing at the Zandvoort circuit which offers a different challenge for the drivers.
Billed as a old school track, Zandvoort includes two banked corners, one of which is 19 degrees.
It has brought back memories of the 2005 Indianapolis Grand Prix when Michelin's tyres were unable to deal with the banked corner, even though that was just a nine degree banking.
It led to what was, at least until last weekend's Belgian Grand Prix, the biggest farce of a race that Formula 1 had ever put on with just six cars, the Bridgestone runners, lining up on the grid.
With that in mind there are some concerns about how Pirelli's tyres will deal with the 19′ banking.
Isola reckons as long as the teams adhere to the prescriptions for the starting pressures – 22psi front and 21.5psi rear – the tyres will hold up just fine.
"The prescriptions are in line with the other high-severity circuits in terms of camber and starting pressure," he told The Race.
"It's fair to say with the new front construction that we introduced at the beginning of the year and the new rear construction that we have used since Silverstone, we have a more robust tyre and we adapted the prescriptions considering that.
"From simulations, it's clear the tyres in the banking are loaded more compared to a flag corner. But in terms of absolute numbers, there are other circuits with such a level of severity. Considering the whole lap, Silverstone is more severe, and so is Spa.
"There are only two corners with banking – let's say one-and-a-half because one is very short. It affects the prescription but does not revolutionise it."
Fernando Alonso predicted a tough learning curve for the drivers as he doesn't feel F1 cars are designed for banking.
"How steep is the Zandvoort banking?"

"Yes."#DutchGP pic.twitter.com/dPMmsXr5A9

— Alpine F1 Team (@AlpineF1Team) September 2, 2021
Check out all the latest Fernando Alonso merchandise on the official Formula 1 store
"It's going to be interesting to see the cars running on that banking," he said.
"Formula 1 cars are not made for this inclination on the corner in terms of floor touching or front wing or whatever.
"There are things we will learn for the first time."