Not yet in the position to challenge the top two regularly, Mattia Binotto feels Ferrari should still "try" for the podium at this year's remaining races.
Having debuted their updated hybrid system at the Russian Grand Prix, Ferrari put both drivers on the new power unit at the Turkish Grand Prix.
It was a race in which Charles Leclerc finished in fourth place with his team-mate Carlos Sainz racing from P19 to P8.
Leclerc also briefly led the grand prix, but eventually had to pit for fresh intermediate tyres, Binotto saying at the time that he was "bitter" about losing out on the win.
The result meant Ferrari's winless streak is longer than two years, the Scuderia's last P1 coming at the 2019 Singapore Grand Prix.
But while victories may not come in the final six races of this season, Binotto feels Ferrari should at least be aiming for the podium.
Asked by Sky Italia if their engine update meant they could be racing against Mercedes and Red Bull, the team boss said: "I think we have to be realistic too. We got closer to the best ones, but they still remain up there and I think they remain unassailable.
"But this new power unit allows us to position ourselves just behind them and this is important because that means ahead of all the other ones.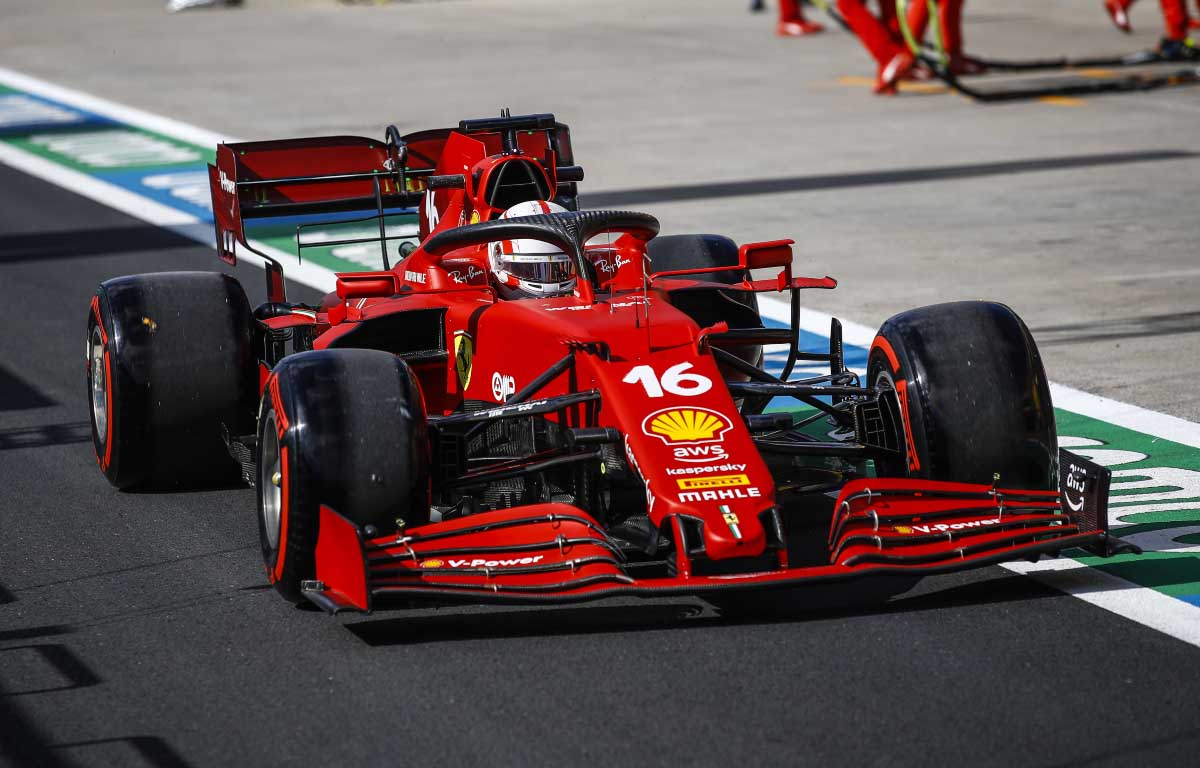 Kit yourself out in Ferrari colours via the official Formula 1 store
"I think we can see the podium and try to go for it every race.
"They are important points. We gained ten points against McLaren [in Turkey], if from now until the end we manage to consolidate this kind of result, it's very good."
Sunday's double points-haul has put Ferrari 7.5 points behind McLaren in their battle for best of the rest in the Constructors' Championship.
But perhaps more than the points was the fact that Sainz was able to work his way from P19 to P8, while Daniel Ricciardo in the McLaren only progressed from 20th place to 13th.
Binotto added: "Sainz made a good recovery, Ricciardo starting almost from the same position remained stuck behind.
"I think this is the difference, being able to count on a car that got closer.
"It is not at the level of the bests yet but that allows us to do a good race, good recoveries and also overtakes."
Additional reporting from Luca Brambilla
PlanetF1 verdict