Mercedes don't know if the W13 is 'fast or not'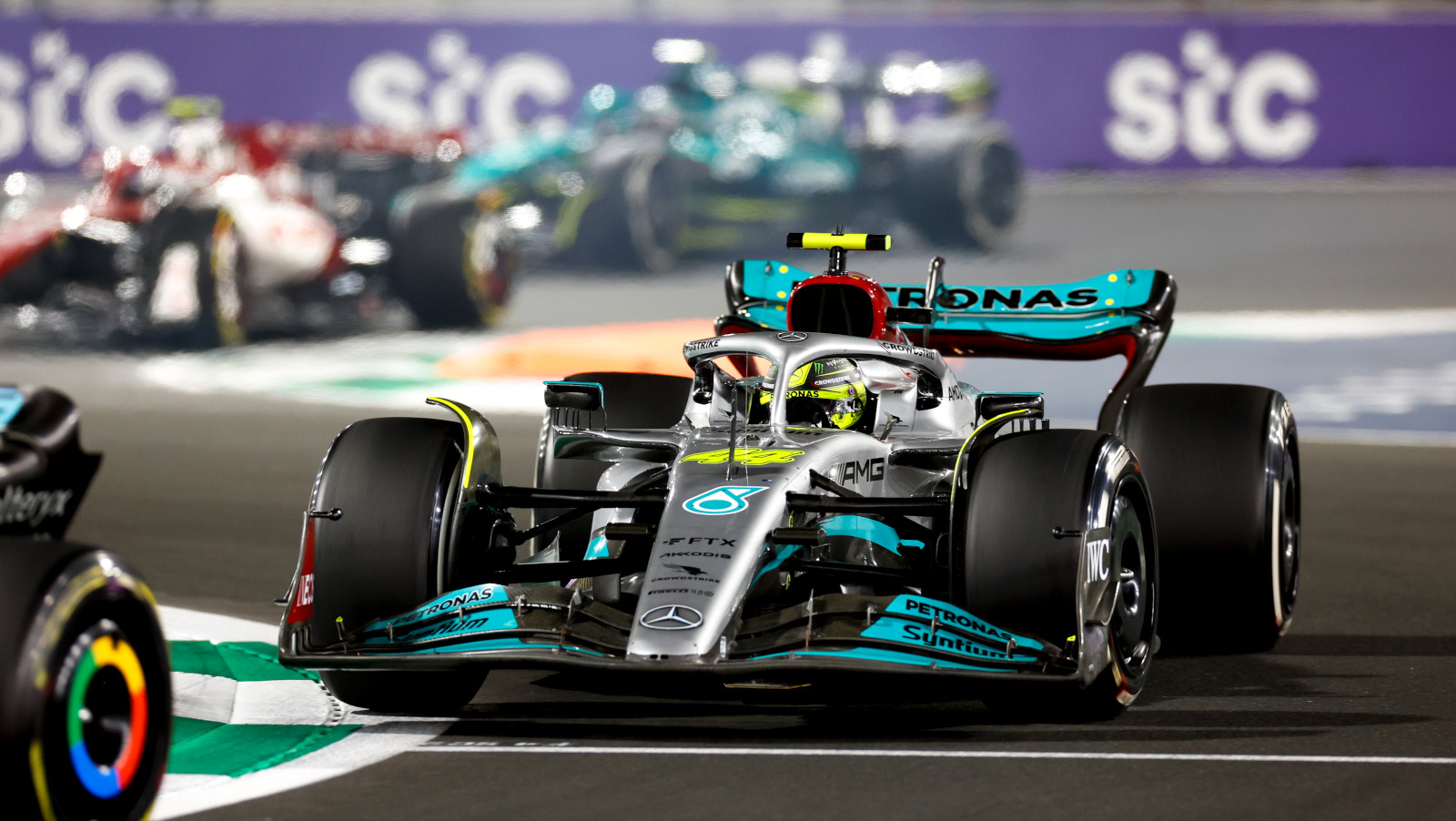 Andrew Shovlin says such is Mercedes' porpoising problem that the team has no idea if their W13 is actually a fast car or not.
Adopting ground effect aerodynamics this season, almost all of the teams have suffered with porpoising to some degree.
Porpoising is the result of downforce pushing the car down onto the track which causes the underfloor aero to stall, and as that happens the car rises off from the track leading to the underfloor aero kicking in. The car is then pushed back into the ground and so it continues.
That leads to a bouncing motion along the straight with the Mercedes W13 seemingly suffering more than its rivals.
So much so that Shovlin, Mercedes' head of trackside engineering, says they don't know if they have a good car in the W13 or not, and they are unlikely to know until they fix the bouncing.
He told Motorsport.com: "That's probably priority number one because that's ultimately preventing us from running the car where we'd like to run it for optimum performance.
"What we don't know is, if we could just magically make that issue vanish, where would we actually be in terms of car pace: is the car fast enough or not? And it's very difficult to answer that question."
Mercedes have had to raise the ride-height of the car to limit the porpoising, but that is costing them downforce and ultimately lap time.
"Fundamentally, we need to understand the problem better," Shovlin continued. "We've got some avenues that I think are giving us a good direction, but it's taking a bit of time to get those parts on the car. And we're working very hard.
"We're well aware that there are other teams that have got on top of this problem faster than we have. And that's not the standard we normally work to.
"Every bit of effort at the factory is going into getting on top of this, making sure we don't neglect normal car development. But there's a lot of work trying to pull us out of this situation at the moment."
Shovlin is hoping that Mercedes ultimately find a solution that doesn't involve them cutting away pieces of the floor.
They did try that during the final pre-season test, the team reportedly chipping away at the floor after each stint.
That, though, does them downforce which Shovlin does not want to sacrifice.
"If you can solve the problem with the porpoising you don't need to give up the downforce," he said. "The issue is that most teams, I think, to a greater or lesser extent, are trading one for the other.
"We did try a cutaway floor in Bahrain test. We tried it on Friday in Bahrain. We think what we ended up with was overall a better solution.
"But at the moment we're considering what we've done as very much sticking plasters for the problem, and we need to fix the problem in a more effective way that doesn't just drop performance."
The team has scored 38 points in two races, sitting second in the Constructors' standings behind Ferrari. The gap, though, is 40 points.
Mercedes don't know if the W13 is 'fast or not'
Mercedes' Andrew Shovlin says such is the car's porpoising problem that the team has no idea if their W13 is actually a fast car or not.