Five potential Aston Martin-Honda driver line-ups for F1 2026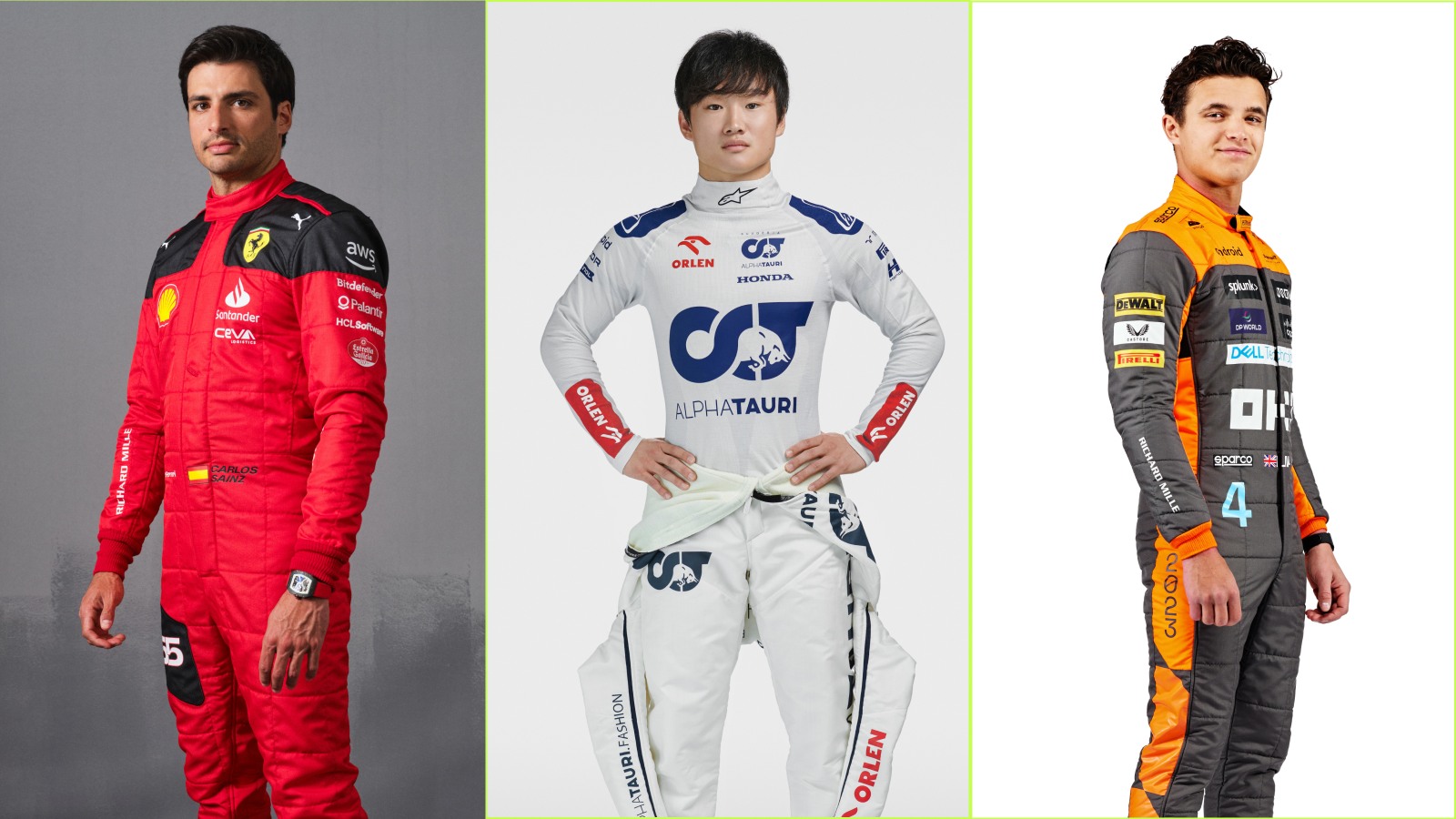 Aston Martin have confirmed a link-up with Honda for the 2026 season onwards but who could be driving for them?
The Silverstone-based team took another step forward in their journey to the top of F1 this week as they confirmed a works partnership with Honda from the 2026 season onwards, making them one of six teams with their own engine supplier.
With the 2026 season still over two and a half years away, there is still plenty of time for driver pairings to be sorted out with only Max Verstappen currently contracted for that season and beyond – but there's always room for some speculation.
We will take Lance Stroll's place at the team as a given as he has age and his family behind him but who could we see lining up alongside him come the first race of 2026?
Yuki Tsunoda – AlphaTauri
As is often the case in Formula 1, a lot of weight is given to nationality so when a new, or in this case returning, company gets involved, it is natural to think they may want a driver flying the same flag as them.
For Honda, that would be Yuki Tsunoda but the links to the current AlphaTauri man make more sense than just from a passport perspective.
Tsunoda is into his third season in F1 and after some question marks over his long-term future, he has solidified himself as a capable driver in 2023, regularly battling for the points compared to a team-mate who is languishing in the lower reaches of the grid. If Tsunoda stays in F1 until 2026, he would have five seasons under his belt and plenty of experience to bring to the new partnership.
What's more, Tsunoda already has previous of working with a Honda engine having been supplied by the Red Bull-Honda partnership since his arrival on the grid.
The 23-year-old currently has one year left on his deal but looks certain to be offered an extension with Tsunoda perhaps even emerging as a replacement for Sergio Perez in the Red Bull seat.
If that was the case, then Aston Martin-Honda would need a good offer to entice him away from Milton Keynes – but they have already made it clear they hope Tsunoda is a candidate.
"He is originally from our school and in Formula 1 he is doing very well," Honda Racing Corporation president Koji Watanabe said.
"We're very happy to see him succeeding but talking about the future, we still have three years to go so it's too early for us to say what will happen. I don't think it's the time to talk about this.
"We're hoping that he will become a candidate but it's up to the team to make the final decision."
Lando Norris – McLaren
Another young star is Lando Norris with the Brit's future being one of the most talked about of any driver on the grid.
Norris raised eyebrows in February 2022 when he committed himself to a long-term deal at McLaren, keeping him in Woking until the end of the 2025 season. But just over a year later and even more people are beginning to question whether Norris' faith is justified.
The 23-year-old has been with McLaren since 2017 so naturally feels affinity to the team that gave him his first shot in F1 but, considering those of a similar age are beginning to win races and challenge for world titles, Norris finds himself at a crossroads.
In 2021, the McLaren car looked quick and it seemed the team was on its way back after its dreadful time during the mid-late 2010s, but 2022 was a step back and 2023 back even further. Norris has just under three seasons left on his current deal but has been touted as a target for all three of the big teams.
But what about a move to Aston Martin? From a team perspective it would make perfect sense with them getting one of the most highly-rated talents in F1 and by that point, he will have had plenty of races to perfect his craft.
On Norris' side, it all depends on what Aston Martin does in the next few years. If the team continues to improve and establish themselves as a top-tier constructor, he could be persuaded to be there at the start of their next chapter.
Carlos Sainz – Ferrari
With reports coming out that Ferrari were looking at bringing in Lewis Hamilton, Sainz may have spent more time contemplating his F1 future this week than ever before.
Rumours of a Sainz departure have surfaced before in relation to Audi but were quickly dismissed by the Spaniard, however the mood could have changed by 2026.
After a strong first season in which he beat new team-mate Charles Leclerc on points, Sainz has found it hard to match the achievements of his stablemate. Since Sainz's arrival in the 2021 season, Leclerc has scored 46.5 more points and won three times as many races.
With his contract set to expire at the end of next year, Sainz now needs to prove his worth to Ferrari but his 2023 season has not got off to a brilliant start as he has failed to finish on the podium.
Should Ferrari decide to twist then Sainz could be looking for a new team and perhaps Aston Martin would be a good opportunity for him? The timings may even align perfectly if his compatriot Fernando Alonso retires next year, making space for Sainz to move across and be bedded in by the time of Honda's arrival.
Aston Martin would be getting themselves a competent driver but will perhaps have their sights currently set on some more ambitious targets.
PlanetF1.com recommends
Aston Martin confirm Honda in 'one of the last parts of the jigsaw puzzle' for success
Honda identify ideal number one target for Aston Martin seat
Ayumu Iwasa – DAMS (F2)
If Aston Martin wanted to go for something more left-field then perhaps current F2 driver Ayumu Iwasa could be the answer?
The 21-year-old has been part of the Honda driver academy since 2020 and in 2021, he also became a member of Red Bull's young driver programme. He is the least experienced name on this list having yet to even participate in even an FP1 session but his name has been linked with F1 as Helmut Marko suggested either Iwasa or Liam Lawson would step up should they decide to fire Nyck de Vries from AlphaTauri.
His career so far features an F4 title and he is currently P3 in the F2 standings but who knows what he will have achieved in a few years' time.
Iwasa may not be the big name Aston Martin would want but with the Honda link, he has to be considered an option.
Fernando Alonso – Aston Martin
Finally on this list is a man who already occupies the seat, which would certainly make for an interesting line-up considering Alonso's previous comments about Honda.
In 2018, working with a Honda power unit was enough to push Alonso into an early retirement with the Spaniard famously calling it a "GP2 engine" during his second stint at McLaren.
But both have gone on to better things since then including championship wins for Honda and a return to the podium for Alonso.
In theory, Alonso looks set to retire at the end of the 2024 season but given he is enjoying his best form and his best car of the last decade could be tempted to stay on?
If Alonso was on the grid in 2026, he would be 44 years old, making him the oldest driver in over 50 years, but he is already proving that age is just a number…