Hamilton hit with double penalty for practice start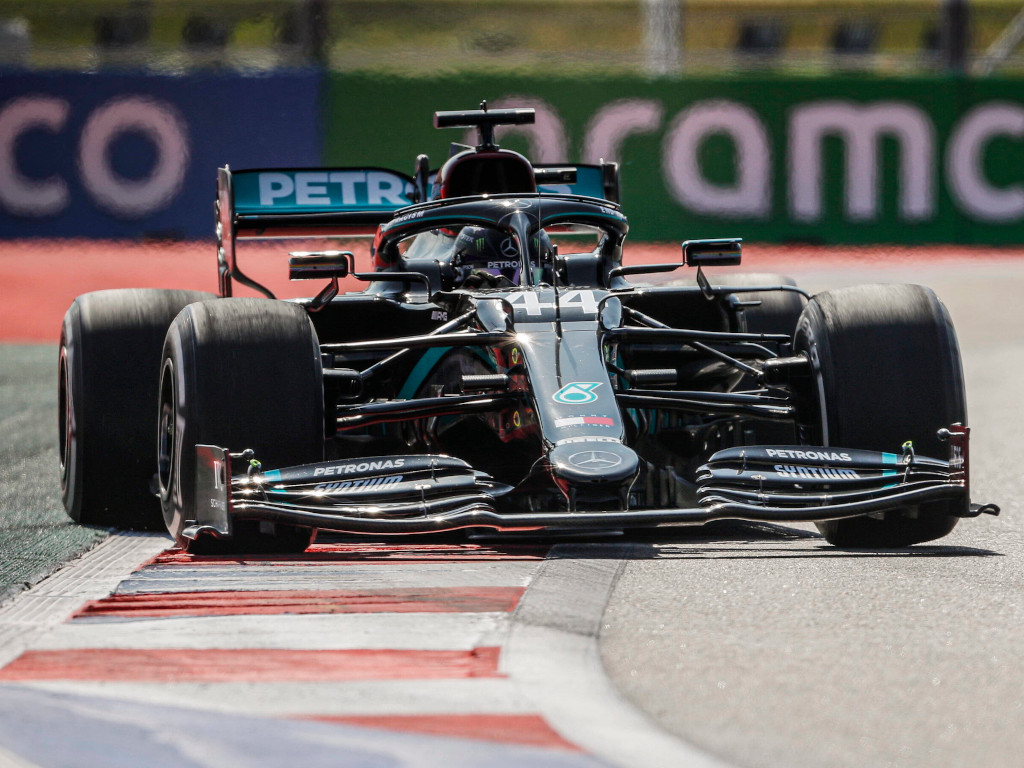 Lewis Hamilton was handed two five-second penalties at the Russian GP for doing practice starts outside of the designated zone.
The Mercedes driver was going through the usual routine as the drivers made their way out of the pits to form the grid by performing a practice start.
However, there is a specific zone at the pit exit where the drivers can do this.
And replays showed Hamilton performing a practice start well down the pit exit, causing several drivers to swerve across the white line as they accelerated out of the pits.
The race director's event notes for the Russian Grand Prix, under Article 19, state that practice starts may only be carried out on the right-hand side after the pit exit lights.
19.2 states that for reasons of safety and sporting equity cars may not stop in the fast lane at any time the pit lane is open without a justifiable reason.
The Stewards' then handed Hamilton a five-second time penalty, before immediately after issuing a second five-second time penalty, leaving Hamilton at a ten-second disadvantage.
BREAKING: Lewis Hamilton is under investigation by the race stewards for a practice start outside of the designated area #RussianGP 🇷🇺 #F1 pic.twitter.com/Gw3NoKgvwe

— Formula 1 (@F1) September 27, 2020
Hamilton started the race from pole and reatined P1, even though he had already cast doubt on his chances of equalling Michael Schumacher's record of 91 wins this afternoon at the Sochi Autodrom.
"It's not a good place to start at all," Hamilton told reporters in Sochi.
"I think this year you're seeing our cars are more draggy and there's more tow this year than we've seen in other years, so yeah I generally expect one of these two to come flying by at some point.
"I think I'm just going to focus on my race and just try to run the fastest race I can.
"Obviously I'm on the worst tyre to start on the race but generally it's a good tyre to do an actual start but it has the biggest degradation, ten times more than any other tyre, I think it is. So that's going to be a struggle.
"I don't know if that puts me onto a two-stop, I don't know, unlikely because the pit lane is too slow, so I'm just going to have to nurse those tyres as far as I can.
"These guys, if they get by, they're going to be pulling away so going to sit down and try to figure out if there's a different kind of race I can do to keep my position."
Hamilton can serve one of the time penalties at his pit stop, though Mercedes told the Briton over team radio that he had a ten-second time penalty, suggesting they believe all that time can be served in one go.
Hamilton indeed served all of his 10 seconds at a pit stop on Lap 17, coming back out in P11 on the hard tyres.
Follow all the action from the Russian Grand Prix with the PlanetF1 live centre