Former press officer reveals how Sebastian Vettel 'annoyed' Ferrari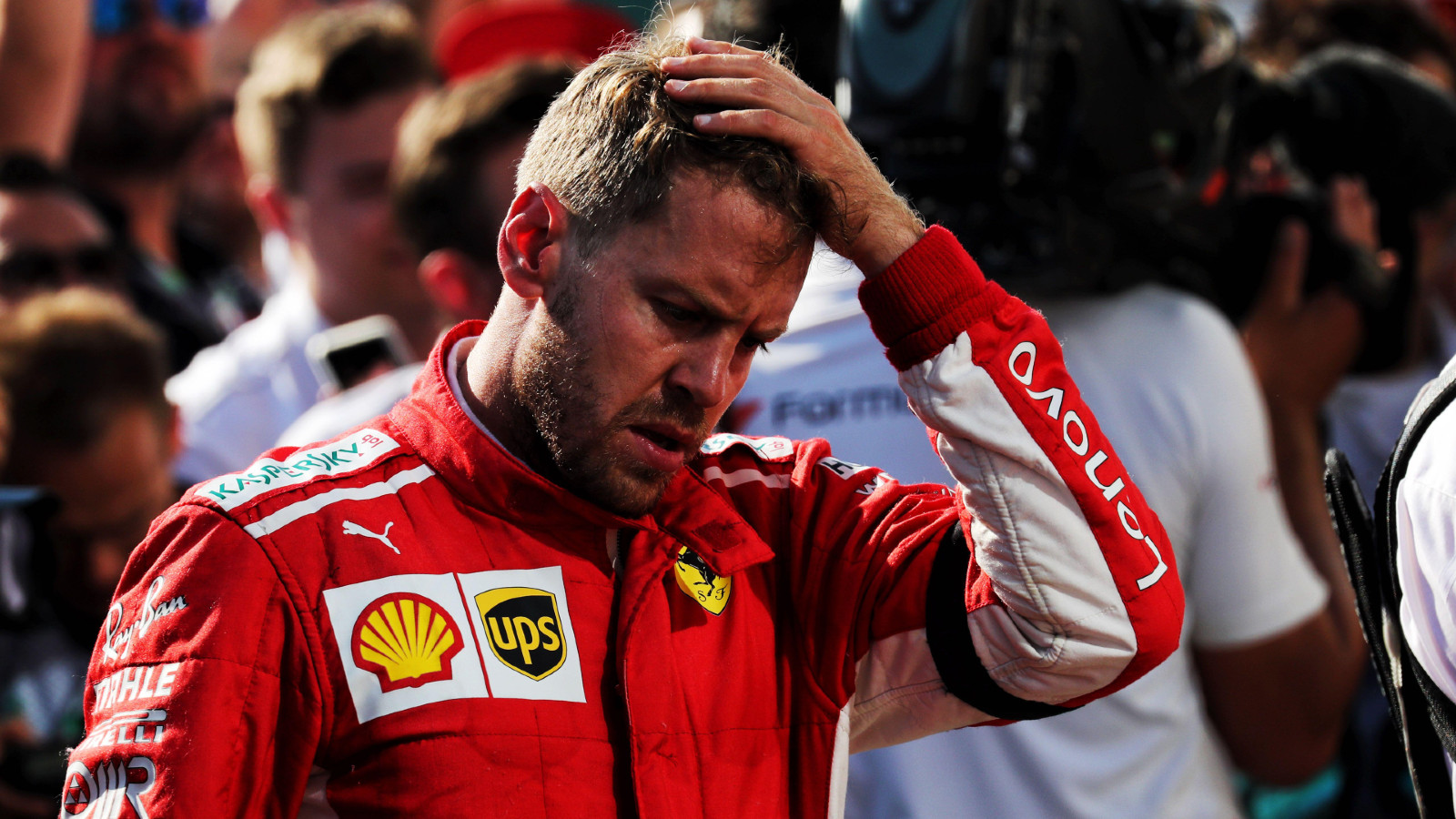 Former Ferrari press officer Alberto Antonini has revealed how Sebastian Vettel "annoyed" Ferrari when he joined the team.
Vettel's curious nature, and willingness to explore other methodologies, apparently annoyed the Ferrari team when he first joined the Scuderia, according to Antonini.
The former journalist joined Ferrari as their press officer at the same time as Vettel's arrival in late 2014, the four-time World Champion departing Red Bull to emulate his hero Michael Schumacher's move to race in red.
But Antonini has revealed that Vettel stepped on plenty of toes as he found his way at Ferrari, due to his attempts to instil some of the methods used at Red Bull.
"He did everything he had to do at Red Bull," Antonini told host Matthew Marsh on the GoF1 show.
"People tend to forget that he won four world championships in a row. With Red Bull, he probably had the right environment for him.
"When he came along at Ferrari, we joined the team virtually together at the end of 2014.
"He just started, I'm going to be blunt, annoying some people by telling them 'that's not the way we did it at Red Bull' and they'd say 'you're not at Red Bull now, you're at Ferrari'.
"He also clashed, in a way, with the reality of such a big company where everything has to be gauged because you're always worried about the consequences of what you do."
Ferrari failed to deliver with Sebastian Vettel
Ferrari managed to challenge Mercedes for the title in 2017 and 2018, but both challenges would fall short by the conclusion of the season. Antonini described what went wrong, in his eyes.
"In 2017, the car was very good, but the development faded," he said.
"So all the improvements that you're supposed to put in the car from mid-season onwards, most of them were not right.
"In 2018, I want to be absolutely honest with you. When the season started, at the shakedown, which normally used control tyres, Sebastian drove the car for the first time.
"He's not supposed to be looking for the big lap times that day, but he felt there was something wrong with the car. The car was too light on the front end. The car was not a winner from the start, it was worked on to become a winner. Sebastian was very, very keen to go for it."
Vettel led the title fight into his home race at the German Grand Prix, but a catastrophic mistake while leading handed the win to Lewis Hamilton. Vettel and Ferrari would never regain the impetus in that year's title fight, and Antonini believes the moment marked the start of his downfall.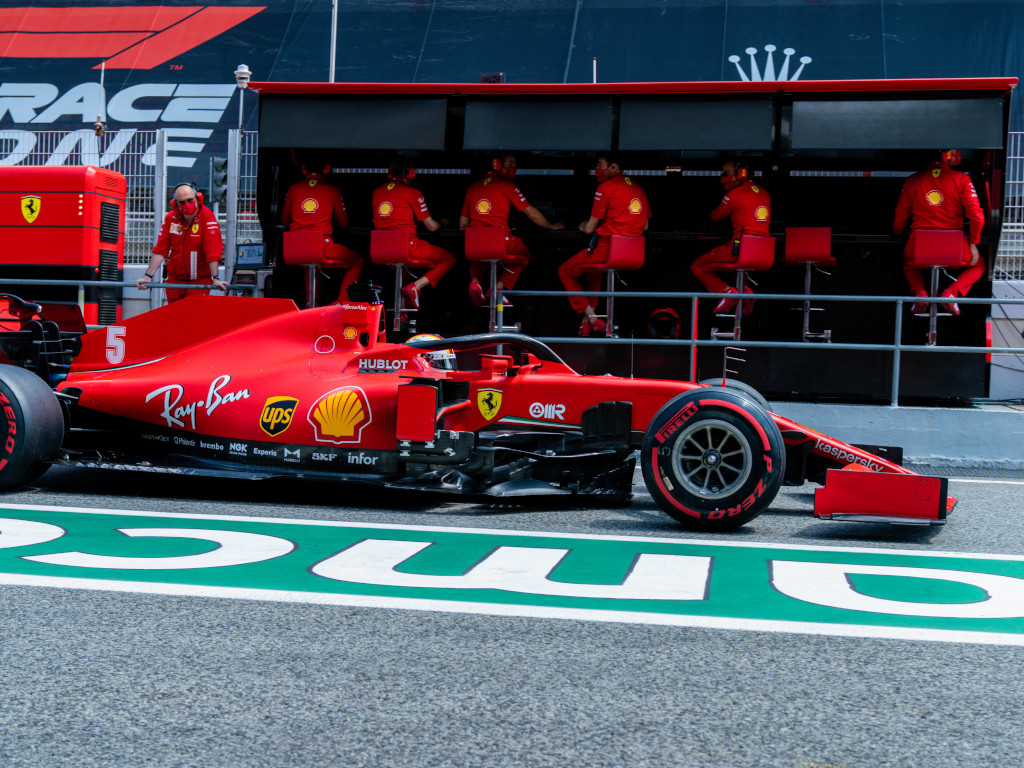 "What happened in Hockenheim in Germany when he just went straight into the barrier when he was leading and controlling the race – that did affect him, psychologically," Antonini said.
"He probably lost confidence in that.
"But the technical situation at the time was far, far worse then than what it is now. The car was good, but you have to put things into perspective.
"In relation to competition, Mercedes at the time, the car was good but not that good. Today's Ferrari is probably the best Ferrari ever seen in decades so, I keep wondering if Sebastian had been in this car and a few years younger.
"I don't blame [Sebastian] for everything that happened there, because he's been taking too much criticism and I don't think he deserves all that. The situation was far more complicated than it looked and it was not down to driver errors what happened in those two seasons.
"It was really difficult to take it to the end and it fizzled out. It's like you have a soccer team and you're supposed to have your players withstand 90 minutes and then, all of a sudden, after 70 minutes, they start to fall apart. It wasn't just the driver, it was the whole team."
Antonini not surprised by Vettel's retirement decision
With Ferrari firing team boss Maurizio Arrivabene to bring in Mattia Binotto for 2019, Vettel's time in red came to an end at the conclusion of 2020 as Ferrari opted against even engaging him in contract talks.
Finding refuge at Aston Martin, he's raced in green ever since, but announced last week that he will retire from F1 at the end of 2022. While only 35 years old, Antonini said he believes the writing has been on the wall for some time and that he's not surprised by Vettel's decision.
"Not at all," he said.
"Honestly, I have been in touch with him very occasionally. I came down to see him at Imola and left him a copy of my book.
"[But] Formula 1 is total life. It wants everything – every bit of you. If you start to feel like the other things in life, and there are other things in life – life beyond F1- that means you're probably losing touch with what you're doing, which is normal.
"It's just a stage in your life you're going through, and there's nothing too dramatic with this. It just means that the time has come for you to rethink about your life.
"I would go as far as say he stayed one year too long. Not performance-wise, because he's been able to perform, and he had ups and downs, but that is probably related to his state of mind as well.
"But yeah, it was high time for him to say 'OK, let's pull the plug on this. And let's do something else'. He has the resources, he is still very young at 35.
"He has a wonderful family backing and supporting him, and I am looking forward to actually seeing him doing something else and doing what he's interested in."