Press vs Verstappen: Immature and arrogant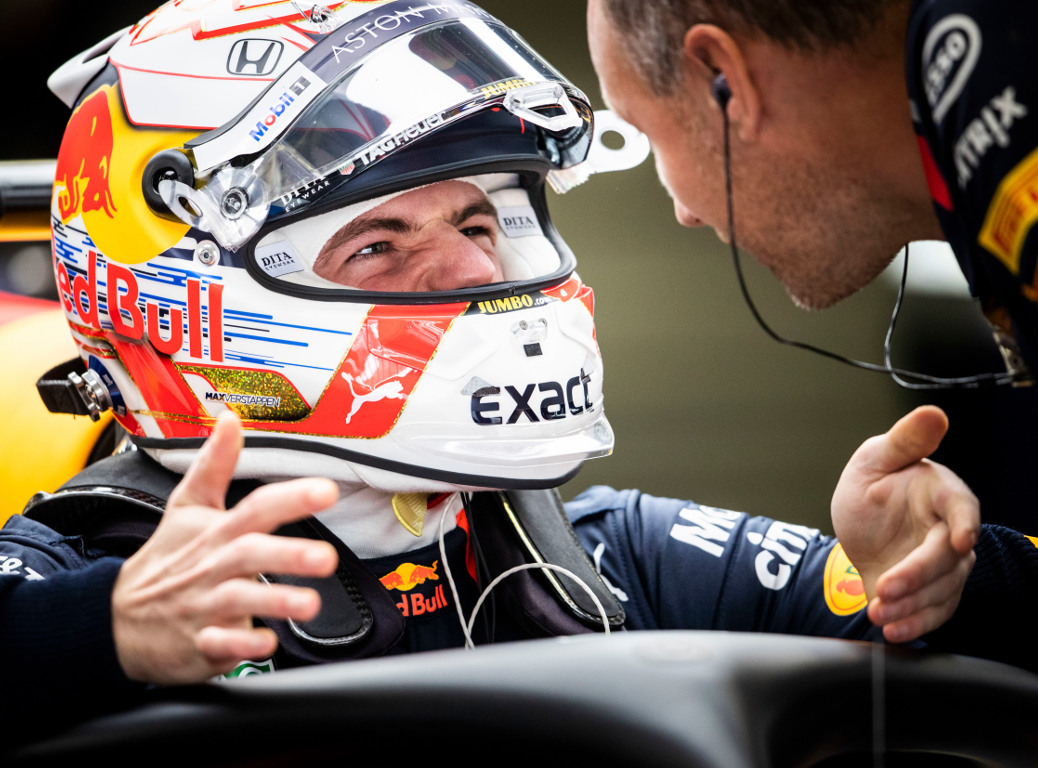 Losing pole through his own "arrogance" and then making matters worse by tagging Valtteri Bottas in the race, Max Verstappen has come in for some stick for his Mexican antics.
Verstappen was on track to bag pole position for the Mexican Grand Prix but deliberately ignored the yellow flags that were being waved for Bottas' Q3 crash.
He set his fastest time of the session at a moment where the rules, for safety reasons, state he should have slowed down.
Verstappen was demoted to fourth on the grid with his weekend going from bad to worse as he tried to make up ground and tangled with Lewis Hamilton only to later clip Bottas' front wing and puncture his own tyre.
He dropped to the very back of the field before recovering to finish in sixth place.
The Red Bull driver was voted Driver of the Day by F1 fans but not everyone is impressed by his Mexican GP antics.
"At the press conference he said a few things that I didn't like, but I think the real problem was his attitude," Jan Lammers, promoter of the Dutch Grand Prix, told local broadcaster NOS.
"It like Max wanted to say "I wanted to do this because I felt like it".
"I didn't like the tone he used, as if he was wondering why someone had a problem with what he did. Like he was challenging someone."
German sports newspaper Daily Kicker also went hard at the Dutchman.
"He's a hot head!" read the publication. "Instead of winning in Mexico for the third consecutive time, he finished in sixth position, and the debate over his driving style was re-opened."
The French also had a go at the driver.
"If people thought Verstappen had become wiser, in Mexico we had the proof that this is not the case" wrote Le Equipe, France's biggest sport newspaper.
Gazzetta dello Sport highlighted the good with the bad, saying: "He is a mix of courage and recklessness: on the one hand he attracts many fans but on the other there are critics who consider him immature and arrogant."
Former F1 drivers also weren't impressed with Verstappen's behaviour.
1997 World Champion Jacques Villeneuve told Sky Italy: "His behaviour is not worthy of a Formula 1 driver. He had a really horrible weekend and was very arrogant in front of the cameras.
"I really can't understand how people chose him as a Driver of the Day. Those who voted for him know nothing about this sport."
Former Renault driver Vitaly Petrov says Verstappen "proved to be a guy who can't hold his emotions."
Even the Dutch were left to question their driver with Robert Doornbos telling Ziggo Sport"In Japan and in Mexico he was involved accidents and for this reason he lost a lot of points.
"It's normal to have accidents during the race but it's not normal to have them so often."
Follow us on Twitter @Planet_F1 and like our Facebook page.