Prost: Ferrari risk handing Mercedes the 2020 titles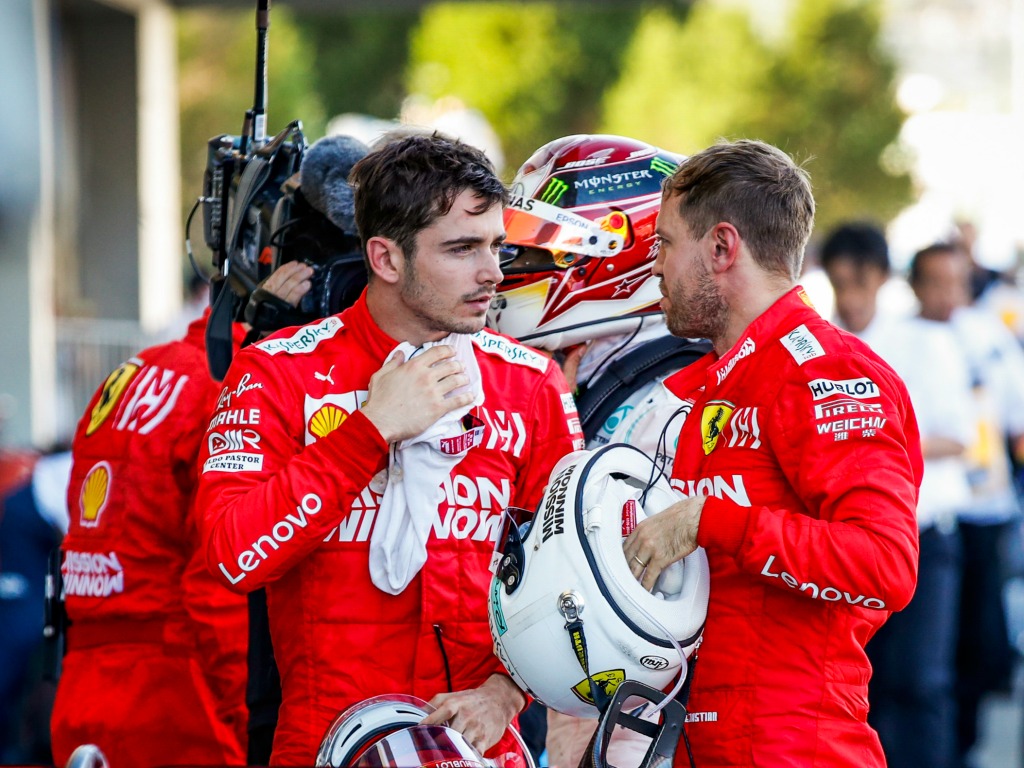 Four-time World Champion Alain Prost believes Ferrari need to control Charles Leclerc and Sebastian Vettel next season, or risk handing further glory to Mercedes.
Since the summer break Ferrari have made a clear step forward in performance, taking pole at all five races and claiming victory in three of those.
But, that has come at the cost of a growing rivalry between Leclerc and Vettel. The Scuderia had a clear chance to win in Russia before Vettel went against team orders in refusing to yield the race lead to Leclerc, before retiring shortly after his stop – a pit stop which Ferrari had used to swap their drivers around.
A false start for Vettel and Leclerc's early contact with Max Verstappen cost Ferrari dearly in Japan after they had locked out the front row, and Prost fears that the competition between the pair could play into Mercedes' hands in 2020 if Ferrari continue to bring the fight.
"It's a complicated situation of management," he told BFM TV.
"With his experience, Vettel was considered the number one in the team, so it's hard to manage that. I think it's going to be difficult, especially next year.
"I think Ferrari will be strong next year and they will have to deal with the fight between Charles and Sebastian. If the car is good and they are both fighting over the title, that could give it to Mercedes."
Prost is also very impressed with how quickly Leclerc has settled in at Ferrari and handled the pressure of already having "almost number-one status".
"He's already a big star. He has adapted very quickly to almost number-one status in a team like Ferrari that never took a young driver before. It's the first time for them," Prost explained.
"Withstanding pressure like that is not so obvious, even if there were some difficulties at times. But it is still a quite impressive maturity."
Follow us on Twitter @Planet_F1 and like our Facebook page.